Oakland man tries to buy toxic chemical on dark web in plot to kill wife, FBI says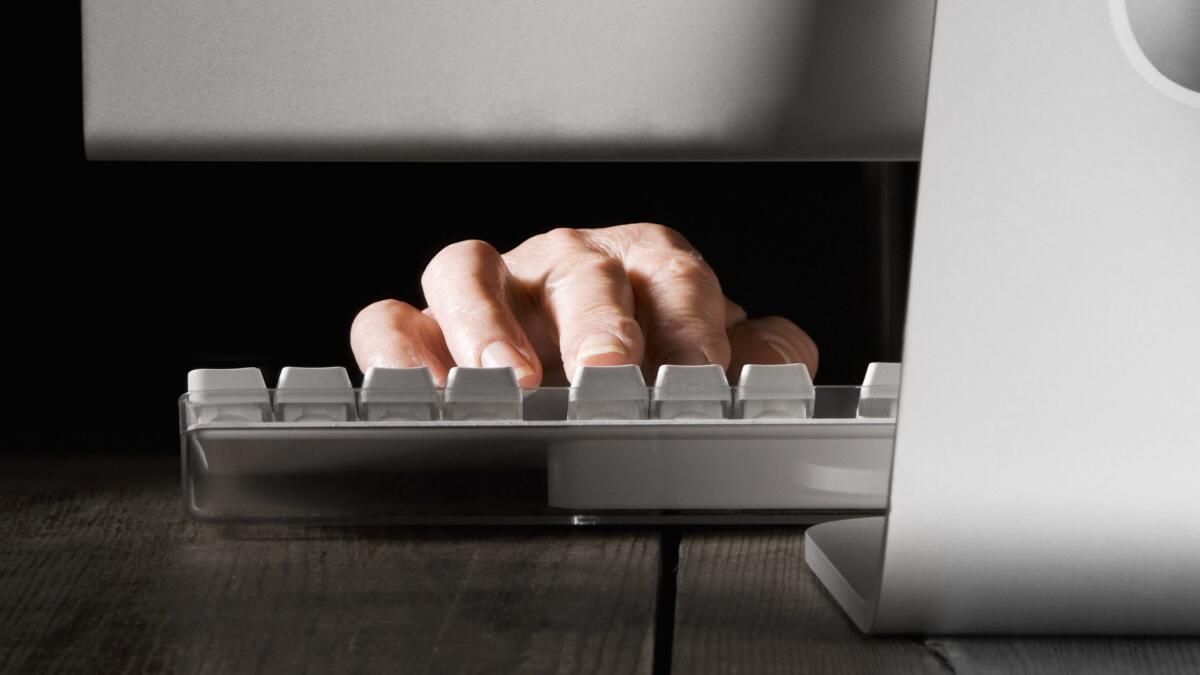 A 41-year-old Oakland man remains behind bars in connection with a bizarre plot in which he sought to kill his estranged wife using a toxic chemical available on the dark web, according to an FBI criminal complaint.
Sandford Bemi Faison took the first steps in carrying out the plan in early December when he posed a question about procuring a hazardous chemical on a message board using an online moniker, the FBI said. He planned to use the chemical to kill his wife of eight years, with whom he has two children, but Faison needed help figuring out how to expose her to the poison without getting caught, according to an affidavit filed in federal court.
"I aim to ensure my wife's death within the 18 months, ideally long after our divorce is finalized (about 6-8 months from now). This is the only way I can begin a new life with full custody of my child," he wrote on the site, according to transcripts of the messages filed in federal court. "We currently live together, and I expect to have (easy) access to her environment and food for another 2 months at least."
He wrote that he suspected using the chemical to poison his wife would lessen his culpability.
"Despite a minuscule life insurance policy (under $30K) and a contentious but civil separation, I'm aware that I'd be a primary suspect if she so much as slipped on a banana peel," he wrote, according to the transcripts.
Faison theorized online about several ways he could expose his wife to the chemical, including spiking her coffee grounds, painting it on her keyboard or car door handle, placing a drop in her favorite shoes or dabbing the chemical directly on her foot or hand while she slept, the affidavit said.
Faison was arrested and charged this month with attempting to acquire a chemical weapon. The charging documents provide details about the plot, but keep some information — such as the address of the site on the dark web where the chemical was available to buy using bitcoin and the name of the chemical itself — secret.
Authorities described the chemical in the affidavit as "a colorless, volatile, flammable and highly toxic liquid" that is "easily absorbed through the skin and may produce life-threatening systemic effects with only a single drop." The substance is primarily used in chemical research, according to the documents.
Federal authorities said that days after he initially queried fellow dark web visitors, Faison used the same online moniker to respond to a seller advertising the product on a dark web marketplace. The seller was working for the FBI. Investigators said Faison purchased a 10 milliliter vial of the chemical for $95, which included shipping costs, and requested the seller send it to an address in Oakland.
Authorities sent a package containing a vial and tracking equipment to the address Faison specified in early January. Agents tailed him as he retrieved the package and drove home. When they received a signal that he had opened it, agents arrested him. During a search of his house, they discovered personal protective equipment, including two sets of gloves and a respirator, as well as a cellphone that he used to track the package, according to the affidavit.
Special Agent Emily Sung wrote in the affidavit that Faison admitted to the plot during a recorded interview after his arrest.
"Faison also admitted that before obtaining the [toxic chemical], he had considered hiring a hit man on the Dark Web to use against his wife," she wrote, adding that he abandoned that plan after he "concluded that hiring a hit man would be as expensive as getting a divorce."
Twitter: @Hannahnfry
Sign up for Essential California for news, features and recommendations from the L.A. Times and beyond in your inbox six days a week.
You may occasionally receive promotional content from the Los Angeles Times.