O.C. hospital that halted elective abortions targeted for protest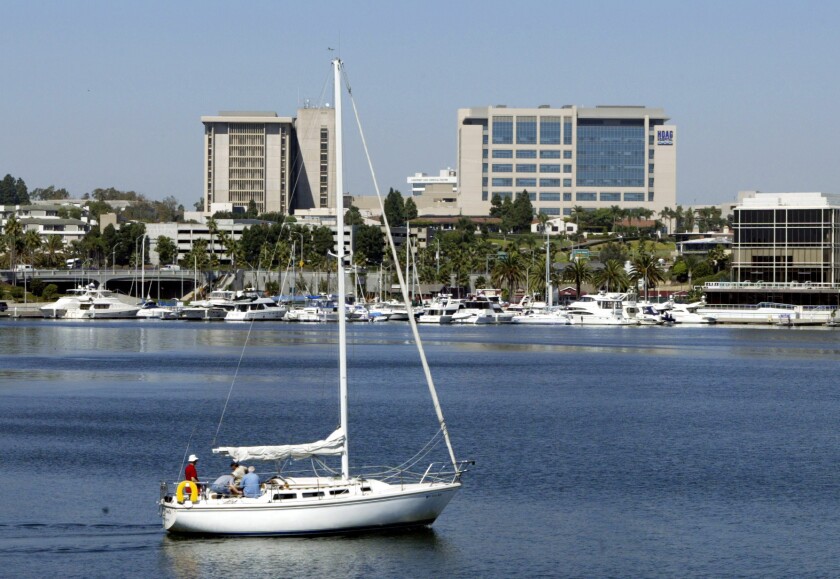 Demonstrators said they will gather Thursday outside a prominent Newport Beach hospital to protest its decision to halt elective abortions.
Hoag Hospital's decision was announced after it partnered with a Catholic healthcare provider, though administrators said the policy change on abortion was a business move by a hospital that performs fewer than 100 abortions a year.
Just the same, the decision to halt elective abortions has drawn fierce reaction from physicians, donors and women's rights advocates.
Eight physicians affiliated with Hoag Hospital issued a public statement saying they strongly oppose the policy change and at least two donors vowed to discontinue financial support, while a local Democratic club plans to stage a rally outside the hospital Thursday evening.
Anti-abortion advocates, meanwhile, say they are organizing a counter-protest.
"The No. 1 thing a hospital has to have is credibility, and I think they're taking a risk ..." said Suzanne Savary, president of the Newport Beach Democratic Women's Club. "I don't think women's groups are going to let it go away."
Hoag administrators insist their new business partner, St. Joseph Health, did not pressure the hospital to make the policy change.
Hoag's decision will not necessarily create a shortage of options for women seeking an abortion in Orange County. Planned Parenthood facilities and UC Irvine Medical Center, as well as other county hospitals, continue to offer abortions and Hoag-affiliated physicians can continue to perform such procedures at other facilities.
The Newport Beach hospital will continue to provide emergency contraception after rape or sexual assault, emergency services for women who experience complications from pregnancy termination at other facilities, or management of ectopic or other pregnancy problems, according to a letter sent to affiliated doctors last month.
Robert T. Braithwaite, Hoag's president and chief executive, said the decision came after a "pretty careful review of all the facts and considerations that were related to this service," which led the board to ultimately seek out "a different venue of care for that service."
"Not everybody agreed, but the board felt comfortable this was the right thing for Hoag and we moved forward," he said.
A group of Hoag-affiliated doctors, many of whom practice obstetrics, wrote a letter to the Daily Pilot, a local newspaper owned by the Los Angeles Times, to say they disagreed with the decision.
"We were repeatedly assured that there would be no change in these services at Hoag. We were, therefore, shocked and dismayed to learn that Hoag was banning abortions...," they wrote.
Robert Shelton, former city manager of Newport Beach and a longtime resident, said he is withholding his financial support for the first time in 50 years.
"I'm waiting to hear the full story of what and who influenced the decision, and whether Hoag will rescind it," he said in a letter to the newspaper.
Some community members, though, applauded the elimination of any abortion service.
Sally Kanarek, a former director of Parent Help U.S.A. who has worked extensively with Mothers And Others Against Child Abuse, said she plans to participate in the counter-protest to support the hospital's decision.
"I believe [abortion] does many things to rob a woman of her dignity," she said. "I think it's that [pro-choice advocates are] trying to intimidate Hoag," she said.
ALSO:
Journalist Michael Hastings dies; autopsy results will take weeks
Wind warning in local mountains; gains made in Yosemite-area fire
Edward Furlong pleads not guilty to assaulting girlfriend, vandalism
---
Get breaking news, investigations, analysis and more signature journalism from the Los Angeles Times in your inbox.
You may occasionally receive promotional content from the Los Angeles Times.