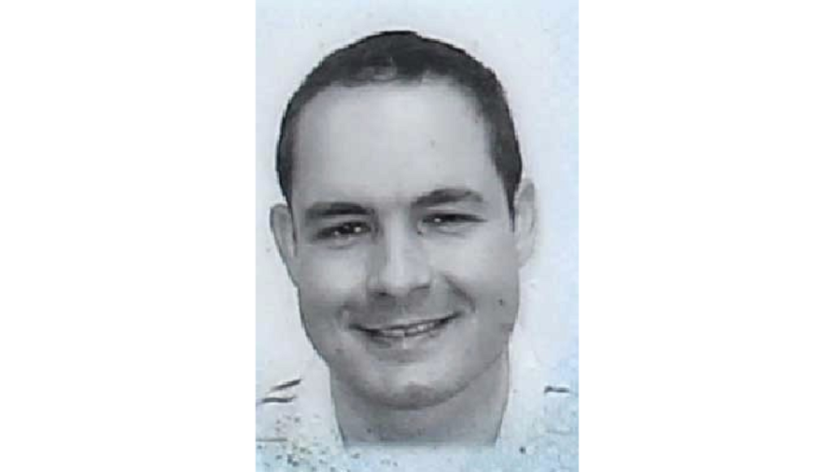 The body of a 35-year-old Glendale man missing since November was found Sunday in a North Dakota river.
A fisherman found Damjan Nedelkovski's body floating along the shoreline of the Cannonball River near the Standing Rock Sioux Tribe's reservation about 11:30 a.m. An autopsy did not show any trauma that would lead authorities to suspect foul play and the cause of death is still unknown, according to the Morton County Sheriff's Department.
Sheriff Kyle Kirchmeier said in a news conference Monday that it's unknown how long Nedelkovski's body had been in the river but that it couldn't have been long as he was found wearing jeans, a T-shirt and tennis shoes.
"It's just my thoughts about dealing with this [kind of case] in the past … the body didn't have the decomposition to be in the water for a five-month period of time," he said.
Kirchmeier said the Glendale resident was last in contact with his friends and family sometime around Oct. 26. His stepbrother filed a missing-person report with the Glendale Police Department on Nov. 16.
Nedelkovski was originally from the Republic of Macedonia and an ID issued by that country was found on his person, according to the sheriff.
Nedelkovski had rented a car in Glendale on Oct. 26 and drove from California to the upper Midwest, Kirchmeier said.
He said Nedelkovski was driving from Glendale to join the protest against the Dakota Access Pipeline. He was known to be at protest camps in the area before his death and his body was found near a former campsite.
"He was stopped on Oct. 28 in South Dakota and was issued a speeding ticket," Kirchmeier said. According to South Dakota police, "he was traveling very lightly, was by himself and was heading to the protest camp."
The sheriff said the department is working out a timeline of where and when Nedelkovski was between when he left Glendale and when he was found in the river.
He said a cousin may have spotted him in a protest video dated Feb. 2, but couldn't say for sure if it was him.
"There are a lot of circumstances that we're trying to figure out," Kirchmeier said. "We're trying to narrow down that time frame."
Twitter: @Andy_Truc
---