Taco Bell, Del Taco smoking hot over marijuana ads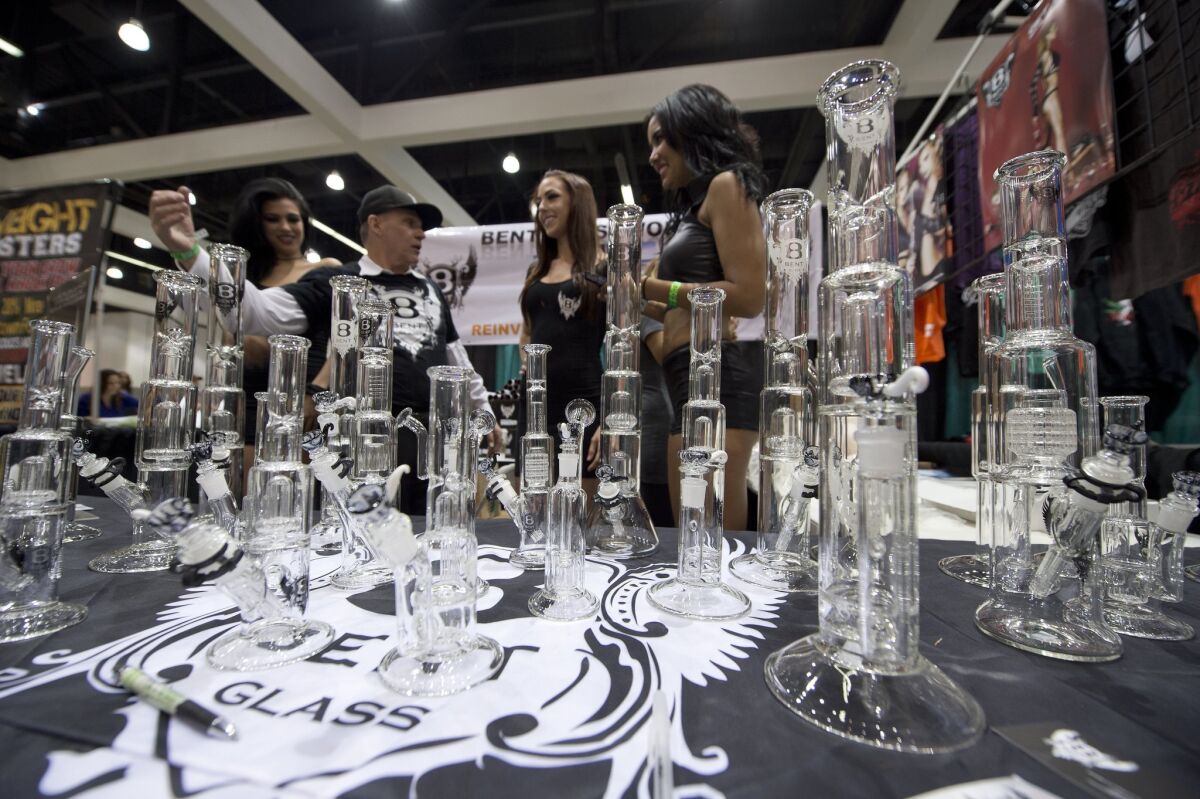 Officials at two Orange County-based fast-food chains are asking that their names be removed from ads for a marijuana expo scheduled next week in Anaheim.
Organizers for the Kush Expo, coming to the Anaheim Convention Center on July 6-7, highlighted Del Taco and Taco Bell in its promotional materials. A similar expo, HempCon, is held each year at the L.A. Convention Center
The Kush Expo, billed as "the world's biggest medical marijuana mega show," features hundreds of booths, glass bong giveaways, seed companies, grow experts and an annual Hot Kush Girl contest with $2,000 in prizes.
Dispensaries and doctors will be on site providing evaluations and medical recommendations, according to the expo's Web page. But restaurant representatives said expo organizers never contacted them about using their names.
"It's unacceptable for companies to use our logo without permission and they didn't have permission," said Barbara Caruso, spokeswoman for Del Taco, based in Lake Forest.
"We have a longstanding policy that prohibits other businesses from using our trademarks, and we did not give them permission to do this," added Rob Poetsch, spokesman for Taco Bell, based in Irvine.
"We were in the process of contacting them to take down our trademarks from their website, but it appears that they have already taken them down."
The company logos appeared to have been removed from the Kush Expo Web page late Thursday.
Expo organizers did not respond to calls.
More than 14,000 people swarmed its gathering last summer, celebrating pot culture while learning the latest in medical trends.
ALSO:
LAPD investigates officers' use of force in woman's death
LAPD refuses to relase video of fatal encounter with mother
Cocaine intoxification was 'major factor' in woman's death, coroner says
E-mail: anh.do@latimes.com
Twitter: @newsterrier

---
The stories shaping California
Get up to speed with our Essential California newsletter, sent six days a week.
You may occasionally receive promotional content from the Los Angeles Times.