Rockefeller impostor reasserts innocence after sentencing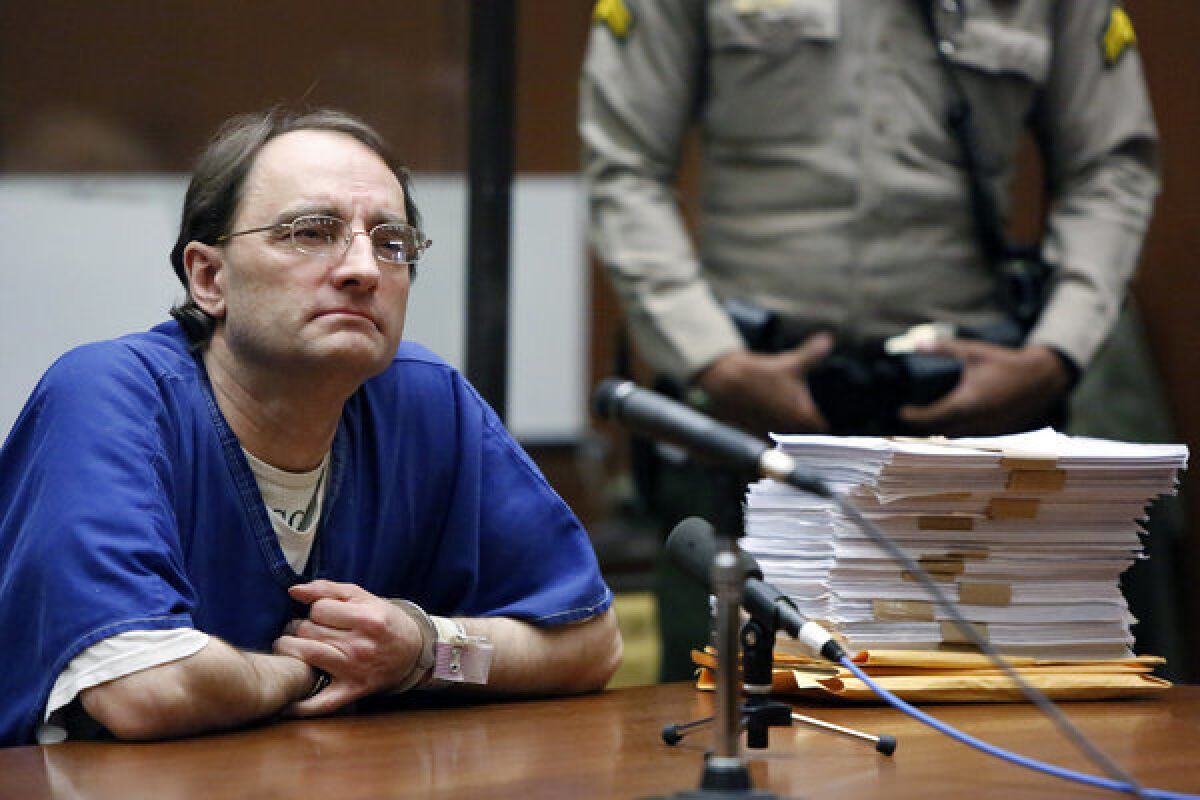 Shortly after a German-born man who posed as a Rockefeller was sentenced to 27 years to life in prison, Christian Karl Gerhartsreiter continued to insist he did not murder his San Marino landlady's son.
Gerhartsreiter, 52, was convicted in April of murdering 27-year-old John Sohus with a blunt object in 1985. Sohus' body was found in 1994, buried three feet deep behind a guest house where Gerhartsreiter had been living on the Lorain Road property.
Sohus also lived there with his mother and wife, Linda, who disappeared at age 29 and has never been found.
Acting in his own defense for the sentencing hearing, Gerhartsreiter addressed the court and blamed the slaying of John Sohus on Linda Sohus.
Gerhartsreiter left San Marino — where he was known as British aristocrat Christopher Chichester — shortly after the couple's disappearance in 1985.
He reemerged on the East Coast, pretending to be television and film producer Christopher Crowe before convincing some on Wall Street that he was a bond trader.
He eventually began saying he was Clark Rockefeller, a scion of the wealthy family. He gained entry to exclusive social clubs and fooled many, including his Harvard-educated wife.
During the trial, Gerhartsreiter's team of Boston attorneys argued that Linda Sohus could have been the killer — a notion several jurors said they quickly rejected.
But in an interview with the Pasadena Star-News following the sentencing, Gerhartsreiter said that after reading transcripts of his trial, he became convinced Linda Sohus was responsible for the murder.
He said she may have become a horse trainer in North Carolina, but said his leads eventually disappeared.
He also blamed his departure from California on "the complete abject failure of my film career." He added that careers in production and script writing also failed to pan out.
Gerhartsreiter dismissed his attorneys after his conviction and represented himself during his sentencing hearing despite the judge's warnings that doing so would be difficult. Gerhartsreiter said he had taken a debate class more than 30 years ago and hoped to draw from that experience while preparing for the hearing.
Gerhartsreiter filed a lengthy motion requesting a new trial, which he asked to read aloud. But Los Angeles County Superior Court Judge George G. Lomeli refused to let him read it and denied him a new trial.
ALSO:
Family of teen's alleged abductor looks for explanation
Filner could be ousted under obscure city charter provision
Debbie Rowe reveals personal moments with Michael Jackson
matt.stevens@latimes.com
hailey.branson@latimes.com
---
Life is stressful. Our weekly mental wellness newsletter can help.
You may occasionally receive promotional content from the Los Angeles Times.