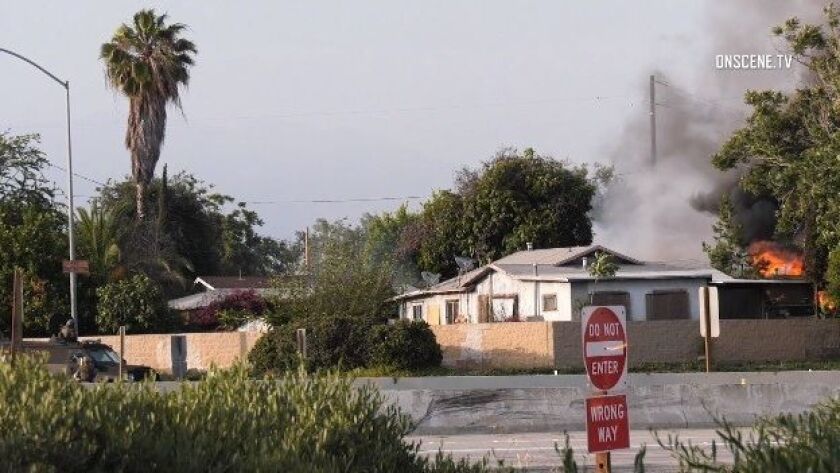 A gunman who had been holed up for hours in a San Gabriel home Thursday was killed by gunfire during a standoff with police, according to the Los Angeles County Sheriff's Department.
As of late Thursday, officials did not know if the man shot himself or was killed by a deputy, said Homicide Detective Lt. Rodney Moore.
Officers responded about 12:30 p.m. to the home in the 2000 block of Brighton Street after a woman called 911 to report a man with a gun in her home, authorities said. When officers arrived, the gunman fired at them, and they returned fire.
During the six-hour standoff, the man set the house on fire and threw fireworks at officers, Moore said. The man eventually exited the home, barricaded himself in a car parked in the backyard, then re-entered the home, Moore said.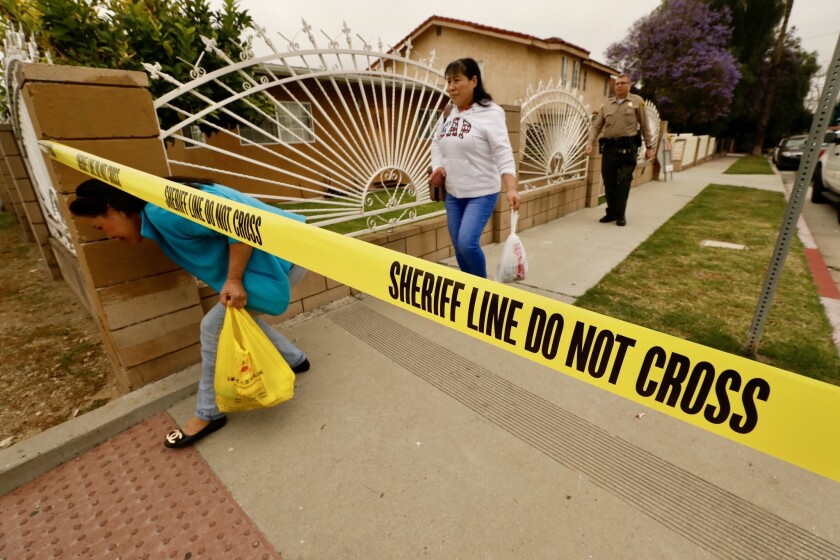 Sheriff's Department deputies deployed tear gas and the armed man eventually emerged from the back door. That's when one deputy shot four to fives rounds at him, Moore said.
The man, who has not been identified, was pronounced dead at the scene. He was shot in the upper torso.
The man knew the residents of the home, according to authorities. He was armed with a shotgun and multiple handguns.
The California Highway Patrol shut down the 10 Freeway near Del Mar Avenue for hours because of the situation. Traffic was jammed for miles.
Heavy smoke billowed out of the home as police surrounded it, Los Angeles County Sheriff's Deputy Grace Medrano said.
By about 8:15 p.m., most of the freeway had been reopened. By 10:30, only the San Gabriel offramp from westbound side remained closed.
The investigation into the incident is ongoing.
laura.newberry@latimes.com | Twitter: @LauraMNewberry
---