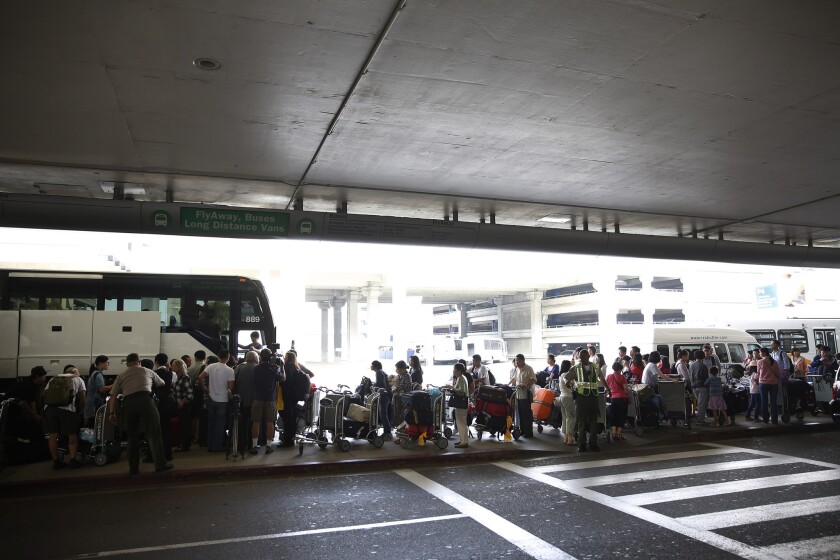 Passengers traveling between Los Angeles and San Francisco airports continued Sunday to face major disruptions because of flight cancellations and delays in the wake of a deadly crash of an Asiana Airlines jetliner.
One-third of Sunday's scheduled flights between the two cities were canceled, and the remaining trips were experiencing severe delays, LAX spokeswoman Nancy Suey Castle said.
"It's going to take at least another day or two days to get back to normal," Suey Castle said. "Many of the flights today were heavily booked. It's the end of a four-day holiday weekend, and it's also a Sunday during the peak summer travel period."
Only two of four runways were operating at San Francisco International Airport, the site of Saturday's crash.
After three international flights were diverted to LAX from SFO soon after the crash, the airlines used buses to complete the affected passengers' journeys, Suey Castle said.
For passengers on other affected flights, some were sent to hotels or asked to return home until a new flight became available, she said.
In all cases, deciding how to handle the delays and cancellations was left to the airlines, which were relying on protocols already in place for bad weather and other disruptions between the two California cities, she said.
"This happens a lot during the winter because they have a lot of fog up there," Suey Castle said.
ALSO:
Victims identified as 16-year-old Chinese girls
Asiana Airlines president apologizes for accident
Investigation begins into San Francisco plane crash
---