Body found in shallow grave identified as missing model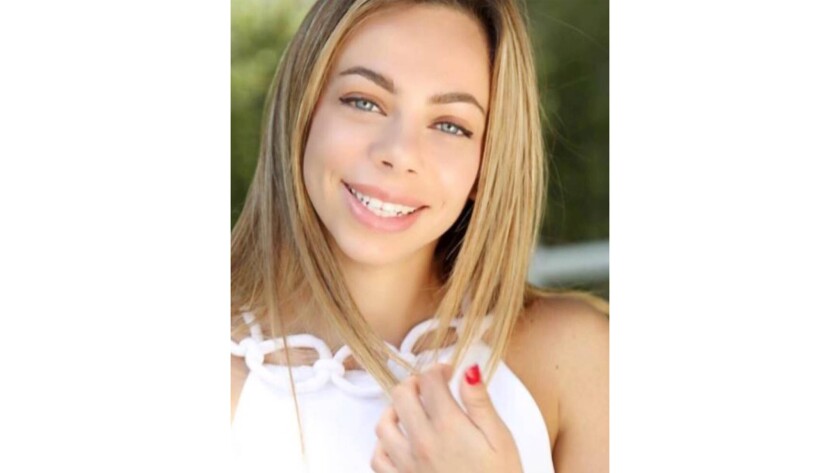 A body discovered in a shallow grave in Northern California earlier this week has been identified as missing Macedonian model Adea Shabani, authorities said Wednesday.
Shabani, who went missing in February, was identified by her tattoos, according to the Nevada County Sheriff's Office. She appears to have sustained blunt force trauma to the head but a final determination of the cause of death will not been made until toxicology and tissue analysis has been completed, police said. Her death has been ruled a homicide.
The monthlong search for Shabani, a model and aspiring actress, came to a close this week when her body was found in the shallow grave 50 miles north of Sacramento.
Los Angeles police said Tuesday that they believe Christopher Spotz, a 33-year-old man who police say had an "intimate relationship" with Shabani, was involved in her disappearance. He died last week after shooting himself during a police chase.
On Tuesday, William Hayes, captain of the LAPD's Robbery-Homicide Division, called the case a "rather complex investigation," saying it took investigators to Colorado as well as to two wildlife areas in Northern California in search of Shabani.
"Something happened and I believe it to be somewhat untoward," he said at a downtown Los Angeles news conference. "But until I get more specifics out of the coroner's exam … I can't be definitive as to the cause and manner of death."
For now, police are combing Spotz's truck for clues, along with a rental car he recently used in Colorado, Hayes said. They're also trying to determine whether anyone else might be involved in Shabani's disappearance or death, he added.
Shabani, who would have turned 26 earlier this month, graduated from high school in Skopje, Macedonia, and attended college in Paris, according to her Facebook profile. She was a student at the Stella Adler Academy of Acting in Hollywood and was set to graduate in September, said Jayden Brant, a private investigator hired by her family.
Shabani was last seen alive on the afternoon of Feb. 23, when she and Spotz left her Wilcox Avenue apartment together, Hayes said. Friends reported her missing two days later, launching the LAPD's investigation.
Later that week, Spotz made a statement through an attorney saying he and Shabani were driving to Northern California together when they argued near Santa Clarita, Hayes said. Spotz said he pulled off the freeway and let Shabani out of the car — and hadn't seen her since.
But the story didn't add up, Hayes said. Investigators weren't able to verify Spotz's account, he said, prompting Robbery-Homicide detectives to take over the case.
On March 1, detectives went to Northern California, where Spotz's father lived, to try and glean more information about where Spotz and Shabani might be. That same day, Hayes said, Spotz and another woman — his fiancee — drove to his family's home in Colorado.
About a week later, detectives went to Colorado to try to talk to Spotz and look at his Toyota Tacoma — the last vehicle in which Shabani was seen alive, Hayes said. Meanwhile, detectives and sheriff's volunteers fanned out across the Lake of the Woods wildlife area, looking for any sign of Shabani.
When police couldn't find Spotz or his truck, Hayes said, they alerted other law enforcement agencies that they were looking for the vehicle.
San Bernardino County sheriff's deputies spotted it on March 22, near the 10 and 15 freeways. Spotz fled, prompting a chase that stretched from Hesperia to Corona, where authorities say Spotz fatally shot himself along the 91 Freeway.
Two days later, the LAPD sent a dive team back to the wildlife area to look for Shabani, Hayes said. Investigators also gleaned more information leading them to the Spenceville Wildlife Area in Nevada County.
On Monday, police combing the banks of a creek found the shallow grave.
---
For reporting and exclusive analysis from bureau chief John Myers, get our California Politics newsletter.
You may occasionally receive promotional content from the Los Angeles Times.