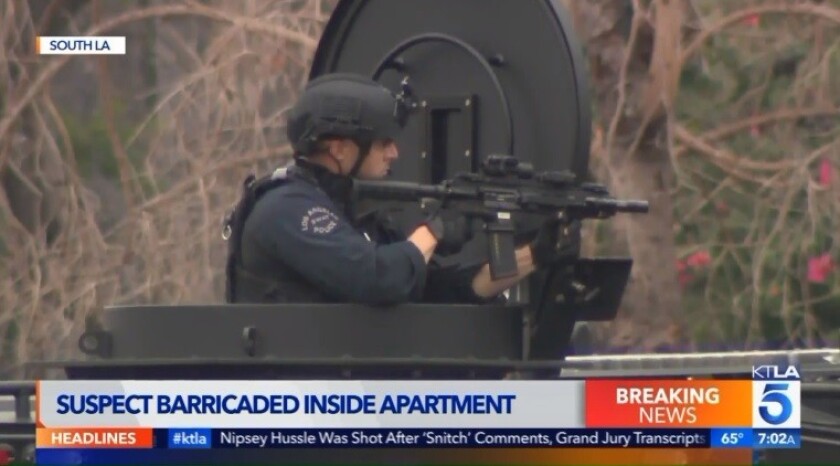 A man who police say led them on a short pursuit before barricading himself in an apartment in South Los Angeles surrendered Friday morning after an hours-long standoff with authorities.
The situation began about 3:30 a.m. when LAPD officers responded to a silent alarm at Jefferson Boulevard and San Pedro Street. When police arrived, a man got into a vehicle and drove off, Officer Mike Lopez said.
Police chased him to 65th Street and South Broadway, where he ran out of the vehicle and into a nearby apartment. Officers found a firearm inside the car he had been driving, Lopez said.
The SWAT team responded to the apartment complex to try to coax the man out.
The man, who has not been identified, surrendered to authorities at 8:35 a.m. The man's 2-month old baby, who was inside the apartment with him, was not hurt, Lopez said.
Twitter: @Hannahnfry
---