'7th Heaven' actor Stephen Collins faces new sex-crime investigation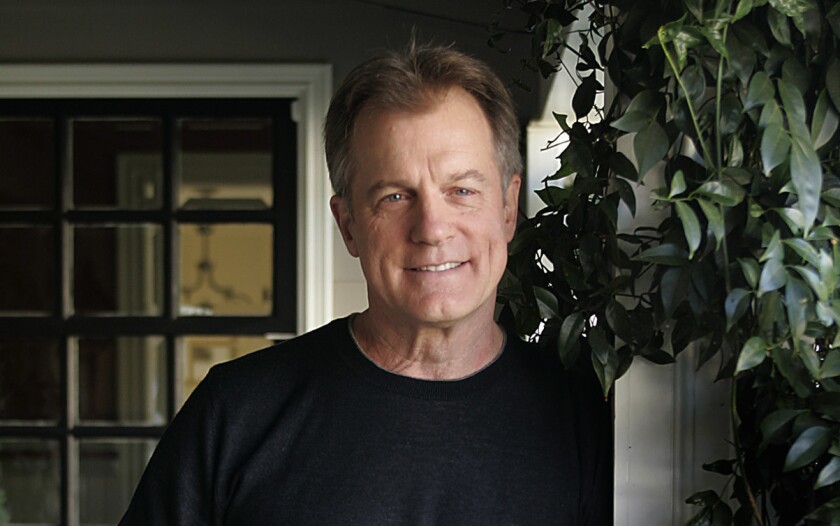 The Los Angeles County Sheriff's Department has launched an investigation into "7th Heaven" actor Stephen Collins for allegedly exposing himself to a minor about three decades ago, officials said, adding to existing sexual-abuse police inquires in L.A. and New York.
Sheriff's Capt. Shaun Mathers said the department is working with detectives from New York, who have been examining allegations that Collins had sexual contact with at least two minors there.
The 67-year-old actor is best known for his role as the wholesome, family-oriented Rev. Eric Camden on the TV series "7th Heaven."
An audio recording surfaced last week in which a man who police believe is Collins confesses to exposing himself to and sexually abusing three underage girls. Police in Los Angeles and New York said they reviewed the recording after receiving information in 2012 that the actor may have molested children years ago.
The LAPD said it began an investigation of Collins in 2012 after a woman contacted police to say he had molested her in New York four decades earlier, and that she thought he may have molested one of his relatives in California. LAPD Capt. Fabian Lizarraga said investigators repeatedly reached out to the relative, but she never responded and the allegation was never substantiated.
"We can't force her to talk to us," he said.
Lizarraga said investigators also spoke to Collins' estranged wife and obtained the recording, which was apparently made during a therapy session. By the time celebrity news site TMZ posted what it said was a portion of that recording on its website last week, the LAPD's case was no longer active.
The department said it was taking another look at its earlier investigation.
The NYPD said its ongoing investigation began with a complaint in 2012 involving an incident alleged to have occurred in 1972. The complaint said Collins forced a girl, then 14, to commit a lewd act inside his Manhattan apartment, police said. Special victims detectives are handling the case.
In divorce documents filed in Los Angeles County Superior Court, Collins' estranged wife said she learned of her husband's "secret life" during a January 2012 therapy session.
"I believe that Stephen used his celebrity status to engender the trust of the families of the children he molested," Faye Grant wrote. "I further believe that there have been other victims, but he has thus far only confessed to those three girls."
Grant wrote that she was shocked and "sickened" by the revelations. Two weeks after the therapy session, the couple separated, according to the records. Grant said she contacted police in New York and Los Angeles.
A trial in the divorce case is scheduled to begin next month.
Collins' attorney, Mark Vincent Kaplan, did not directly address the alleged abuse in his response filed with the court. But he called Grant's attempt to seek a trial a "blatant misuse" of the judicial system and an "attempt to extort concessions." He has not responded to requests for comment.
An attorney for Grant, Larry Ginsberg, said in a statement that his client did not make the tape public and had never tried to use the audio "to extort a settlement from Collins."
Follow @LAcrimes and @katemather on Twitter for more Los Angeles crime news.
---
The stories shaping California
Get up to speed with our Essential California newsletter, sent six days a week.
You may occasionally receive promotional content from the Los Angeles Times.