100 stolen car radiators recovered from back of pickup truck in Glendale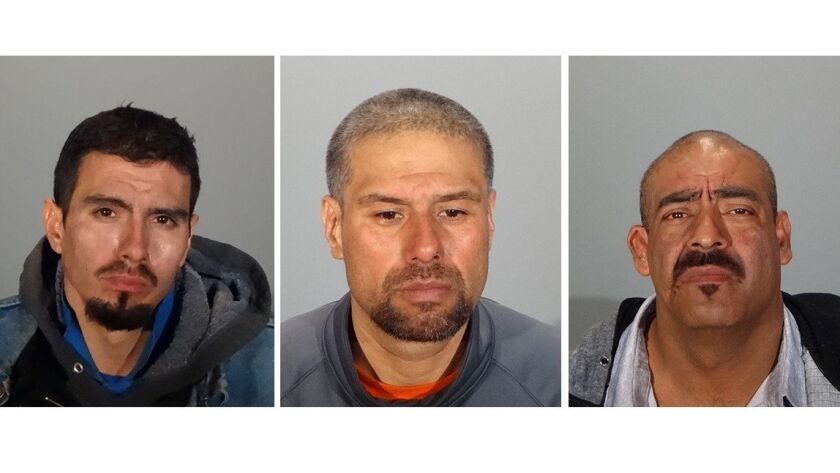 Three men were taken into custody earlier this month after Glendale police say they were caught in a pickup truck loaded with 100 stolen car radiators.
The Glendale Police Department received word around 7:40 p.m. on Jan. 17 that a group of suspicious men wearing reflective vests had climbed a ladder into a business on San Fernando Road and were throwing metal objects over a wall.
The group fled in a pickup truck as officers responded to the scene.
Tahnee Lightfoot, a department spokeswoman, said officers were able to stop the vehicle and detain its occupants, who were still wearing the reflective vests.
They also found the truck's bed loaded with 100 car radiators worth roughly $100,000 and alleged to have been stolen from the business.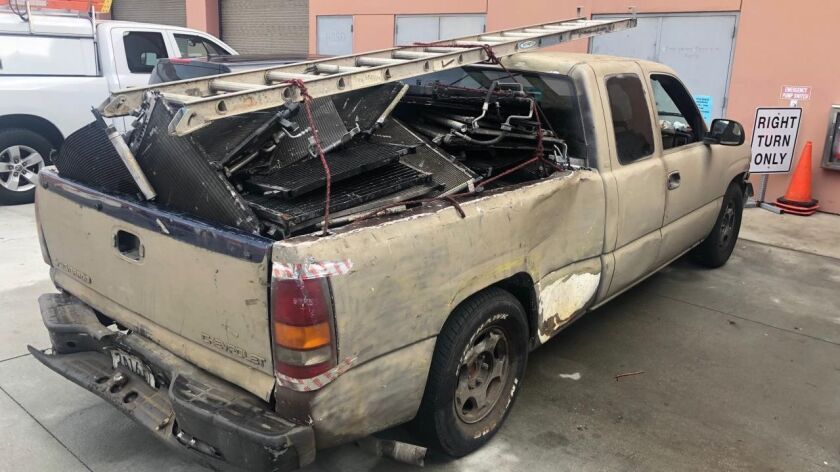 Lightfoot said the vests might've been a disguise the men used to throw off suspicion from passersby.
"It's not an uncommon thing. We're seeing that often with thieves," she said. "They throw people off by making it look like they're construction workers dealing with a problem."
The three were identified as 44-year-old Jorge Gallegos, 42-year-old Ignacio Moreno and 34-year-old Adan Martinez.
All three men are from Los Angeles.
The men were arrested on suspicion of grand theft.
Lightfoot said Gallegos was on probation for burglary at the time of his arrest and was also driving with a suspended license.
She added that the truck the men were using had an expired registration.
Nguyen writes for Times Community News.
---
The stories shaping California
Get up to speed with our Essential California newsletter, sent six days a week.
You may occasionally receive promotional content from the Los Angeles Times.