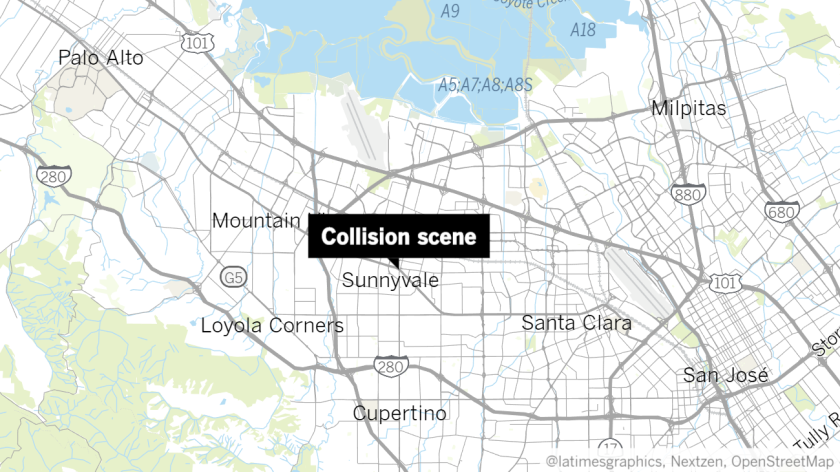 A driver injured eight people Tuesday evening in Sunnyvale, Calif., when he seemed to intentionally plow into pedestrians, according to initial police reports.
Capt. Jim Choi, a public information officer with the Sunnyvale Department of Public Safety, said a major collision was reported about 6:40 p.m. at El Camino Real and Sunnyvale Saratoga Road.
When first responders arrived, they found eight people injured, some seriously, and they were taken to hospitals. The youngest victim is thought to be 13, Choi said.
The male driver, who was reportedly uninjured, was placed in custody. Authorities say he was the only person in the four-door black sedan involved in the incident.
Choi said the collision was an isolated event, noting it was "very tragic and unheard of" in the usually safe city in Santa Clara County.
Detectives have not determined why the man drove into the pedestrians, who were in the crosswalk and on a corner near El Camino Real, a major thoroughfare in the Bay Area city of about 151,000 people.
Police officers haven't been able to interview the victims, Choi said.
"We are asking if there are potential witnesses who were driving by or walking by at that time that they contact the Sunnyvale Department of Public Safety," Choi said.
---