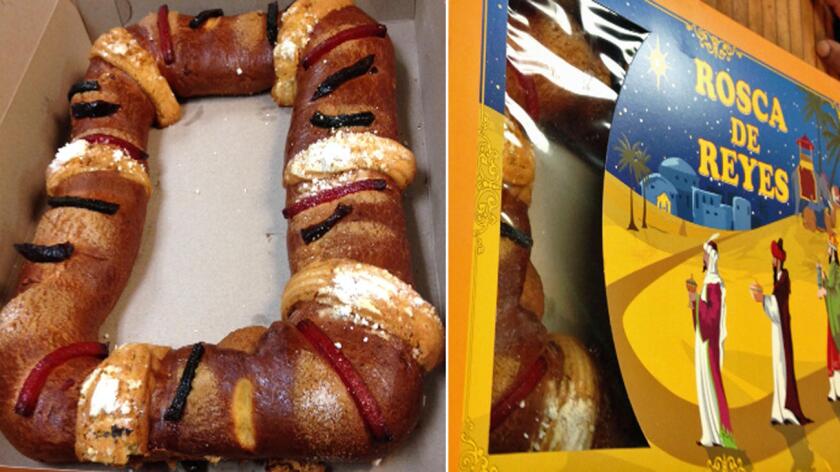 Santa Ana police Friday opened a criminal investigation into circumstances surrounding bread from an Orange County bakery that was tentatively found to have been tainted with drugs and is suspected of sickening at least 40 people.
Cholula's Bakery in Santa Ana, which distributed the holiday bread known as Rosca de Reyes, has been closed pending investigations by police and the Orange County Health Care Agency.
Police were first notified by three hospitals Monday that about 20 people had come to their emergency rooms suffering from hallucinations and other symptoms, according to Santa Ana Police Cpl. Anthony Bertagna. He said none of them suffered serious enough symptoms to be admitted to the hospital.
"The one common factor was they had all eaten the same bread," he said.
Police immediately sealed the bakery and notified Orange County health officials, who launched an investigation and closed the business Tuesday after finding traces of cockroach infestation, Bertagna said.
But preliminary lab results from product samples have indicated the presence of a synthetic drug, which Bertagna declined to further describe pending final lab results expected in a week or two.
Health officials will keep the bakery closed until it disposes of all opened food and ingredients used to make the bread, completes professional restaurant-grade cleaning and provides mandatory food training to all staff.
The circular-shaped Rosca de Reyes bread, typically baked with a baby Jesus figure inside, is eaten to celebrate Three Kings Day.
People who believe they ate the tainted bread are encouraged to contact the Santa Ana Police Crimes Against Persons Unit at (714) 245-8390.
The bread was sold at the following locations:
Cholula's Bakery, 1002 E. 17th Street, Suite F, Santa Ana, (714) 972-3115
El Nopal Mercado, 31451 Camino Capistrano, San Juan Capistrano, (949) 443-9145
La Bodega Ranch, 918 N. Glassell St. Orange, (714) 639-9199
La Bodega Ranch, 1700 North Placentia Ave., Fullerton, (714) 524-1432
Santa Ana Marquet, 1216 W. 1st St. Santa Ana, (714) 543-3655
Tony's Liquor, 32141 Alipaz St., San Juan Capistrano, (949) 218-8090
Gonzalez Marquet, 235 W. La Jolla St. Placentia, (714) 632-8655
Taqueria Mocorito Restaurant, 1076 N. State College Blvd., Anaheim, (714) 491-2335
Taco Boy, 725 N. Anaheim Blvd., Anaheim, (714) 491-7156
Brianna's Ice Cream, 2107 E. Ball Road, Anaheim, (714) 635-6264
La Bodega Ranch Market, 4945 Long Beach Blvd. Long Beach, (562) 423-8400
Twitter: @TeresaWatanabe
---