University of California officials will ask judge to halt alleged health fraud scheme they claim stole millions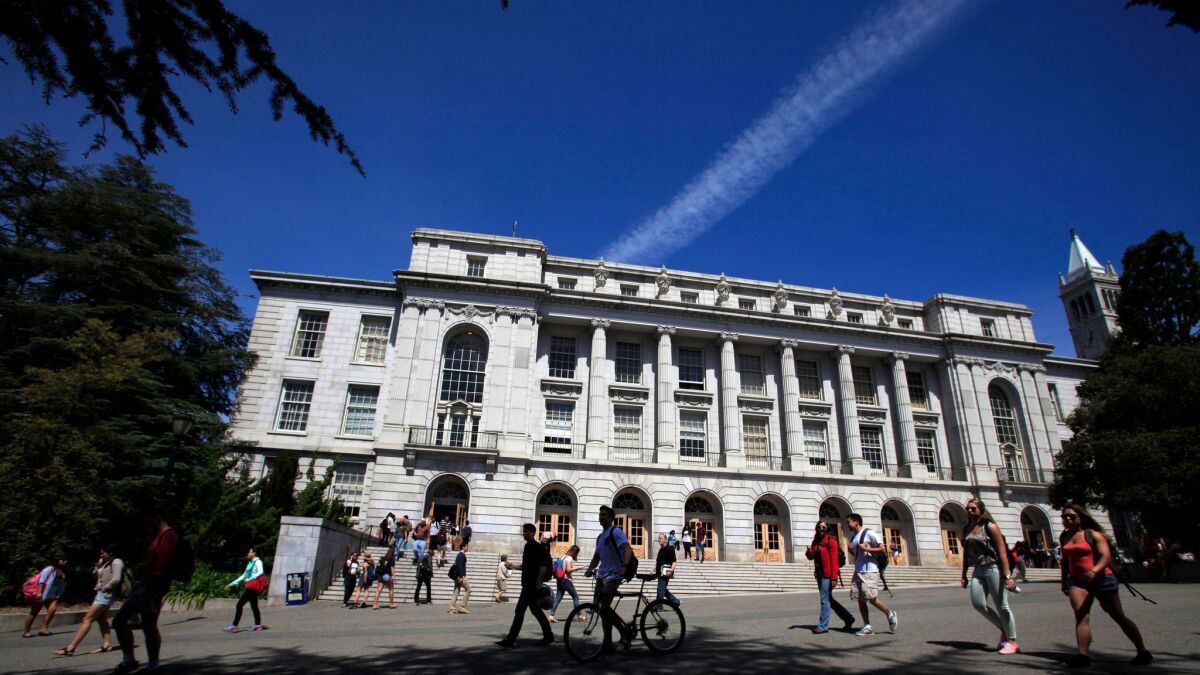 The University of California is alleging that it's uncovered a scheme that targeted hundreds of students through its student healthcare plan and cost the UC almost $12 million.
In a complaint filed Thursday in Los Angeles County Superior Court, the UC said the scheme used information from more than 500 students enrolled in its systemwide Student Health Insurance Plan that allowed doctors to write fraudulent medical prescriptions.

For the record:
10:47 p.m. Oct. 4, 2022A previous version of this article referred to the date that more than 600 prescriptions were filled as fall 2016. In fact, it occurred April 18, 2017.
The UC is seeking a temporary restraining order hoping to halt the practice and the people behind it.
According to the UC, students were invited via social media to participate in fake clinical trials or recruited at campus job fairs. They were asked to divulge health insurance information, which the UC contends was used to forge prescriptions, court documents said. Payment for those prescriptions was made by the UC's heath system.
"This needs to be immediately stopped," Dr. John Stobo, executive vice president for UC Health, said in a statement. "We have identified nine different healthcare providers who prescribed medications to these students, likely without any indication of physical exams or even a physician-patient relationship."
It's alleged in court documents that various defendants under a company called California Clinical Trials LLC would target UC students through Facebook ads offering cash to enroll in phony clinical trials. The same group also attended job fairs, promising work at a pharmaceutical company to students who disclosed medical information, according to the lawsuit.
On April 18, more than 600 prescriptions for three medications were written by one physician and allegedly filled at a pharmacy in Chino, at a cost of almost $2 million.
UC officials said they suspect the fraud began in the fall of 2016.
The majority of the prescription drugs involved were described as pain creams normally given to treat arthritis in elderly patients.
Along with the temporary restraining order, the UC will arrange services to protect the identities of the students affected, said Robin Holmes-Sullivan, UC associate vice president for student affairs.
Twitter: @JeffLanda
---
Life is stressful. Our weekly mental wellness newsletter can help.
You may occasionally receive promotional content from the Los Angeles Times.