Ex-USC gynecologist retains high-profile criminal attorney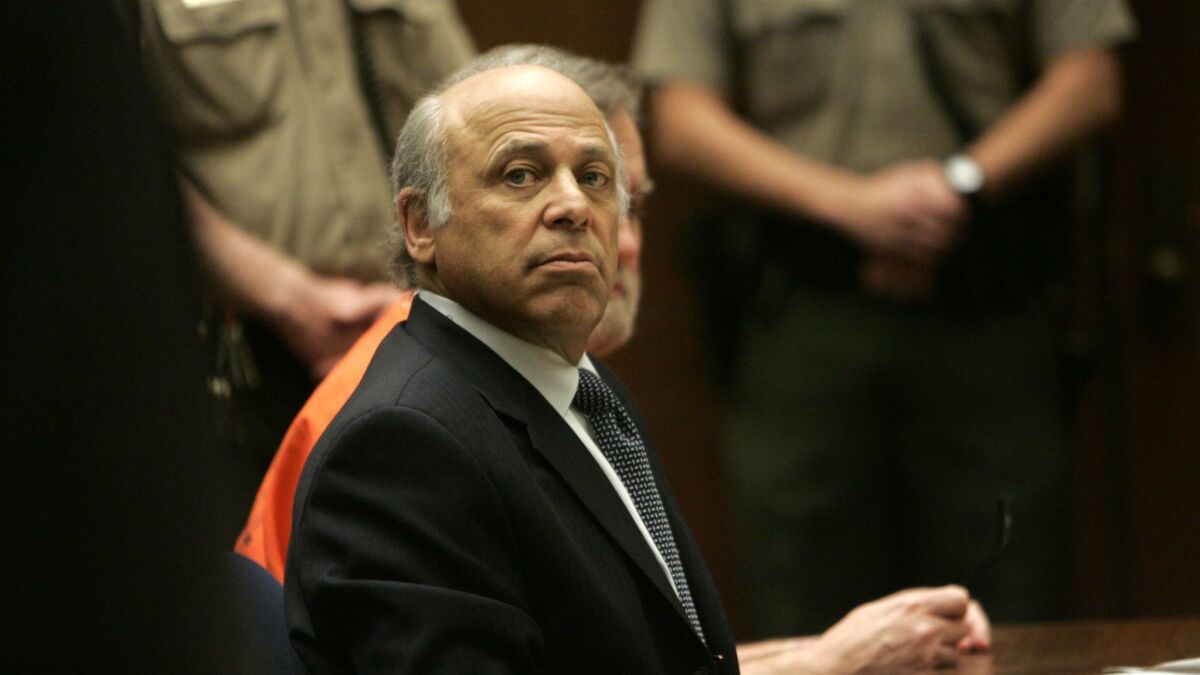 Former USC gynecologist Dr. George Tyndall, accused of sexually abusing young patients, has retained a prominent Los Angeles attorney to represent him amid a widening criminal probe and mounting lawsuits.
Leonard Levine, one of the region's best-known defense lawyers for sex crimes cases, was recently hired to handle the high-profile case.
Tyndall, 71, has not been charged with any crimes, but a squad of a dozen LAPD detectives is investigating complaints from more than 130 individuals. Last month, investigators raided Tyndall's Westlake apartment and a nearby storage locker and later executed a search warrant at USC for files and documents.
In an interview Thursday, Levine said he has talked to the Los Angeles Police Department and the county district attorney's office.
"My role is to cooperate as much as I can with the investigation and to make sure that law enforcement has all the relevant information available regarding the practice of medicine by Dr. Tyndall at USC," Levine said.
He is the go-to attorney for teachers and clergy accused of abusing minors as well as rich and famous individuals facing abuse or rape allegations. Former clients include NFL star Darren Sharper, Beverly Hills fashion designer Anand Jon and, most recently, actor Scott Baio, who was accused of sexually assaulting a former costar. Prosecutors opted last month not to charge Baio, who has denied the allegation.
Tyndall is not currently practicing medicine and has no plans to do so while investigations are ongoing, Levine said.
"He is devoting all his time to defending himself against all of the accusations against him," the attorney said.
The physician is confident that when "all the facts are known" and experts in gynecology have weighed in, "his conduct will be found to be consistent with the standard of care," Levine said. Tyndall is adamant that he did not commit any crimes at USC, he added.
Nine more women sued Tyndall and USC this week, alleging they were victims of sexual misconduct during medical exams dating as far back as the late 1980s.
Those plaintiffs join more than 200 women who have filed suit since May, when The Times revealed that Tyndall had been the subject of repeated complaints in his three-decade career at the campus clinic. More than 400 women have contacted a special USC hotline to report their experiences with the physician.
In a lawsuit Tuesday, alumna Joanna Massey said Tyndall told her during a 1990 exam that she had genital warts, part of what he described as an "epidemic" in USC's Greek system.
He photographed her genitals for what he said were research purposes and showed her photographs of the vaginas of other sorority members that he had taken, according to the suit.
In the subsequent decades, Massey said other gynecologists were unable to find evidence she had ever had genital warts, the suit states. She now believes that he took pictures of her and others not for medical reasons but as a "prurient personal collection of vaginal photographic imagery," according to the court papers.
Three women who filed lawsuits this week were Chinese students enrolled at USC. Clinic colleagues told The Times this spring that they feared the gynecologist targeted the university's growing population of international students and in particular Asian women. USC has said it has no evidence he singled out those students.
The lawsuit filed Monday alleged that one former student from China had never seen a gynecologist in the U.S. before she went to Tyndall and was unfamiliar with what constituted a typical exam. Tyndall told her that her vagina had an odor and then took her back to his office where he "demonstrated how to lather soap on her vagina," according to the suit.
"Tyndall did so by demonstrating on his own genitals, which he vigorously rubbed and fondled for an extended amount of time while he was alone with the Plaintiff," the suit states.
An attorney for the Chinese patients, Todd Becker, said the women took longer than some American peers to pursue litigation because of cultural differences. Civil lawsuits are uncommon in China, he said, and in some cases, parents pressured daughters not to involve themselves in suits that might invite negative scrutiny.
"They don't want to be causing embarrassment or shame for their family," said Becker, who speaks Mandarin and has lectured on American law in China. "There is a tendency to pretend it didn't happen."
A USC administrator said the university was aware of the new lawsuits and pointed to a previous statement: "We are focused on ensuring the safety and wellbeing of our students and providing support to those affected."
Twitter: @MattHjourno
Twitter: @latimesharriet
---
UPDATES:
12:55 p.m.: This article was updated with comments from an attorney for Chinese patients.
This article was originally published at 11:05 a.m.
The stories shaping California
Get up to speed with our Essential California newsletter, sent six days a week.
You may occasionally receive promotional content from the Los Angeles Times.