Poll: Your neighbors probably think you're a water waster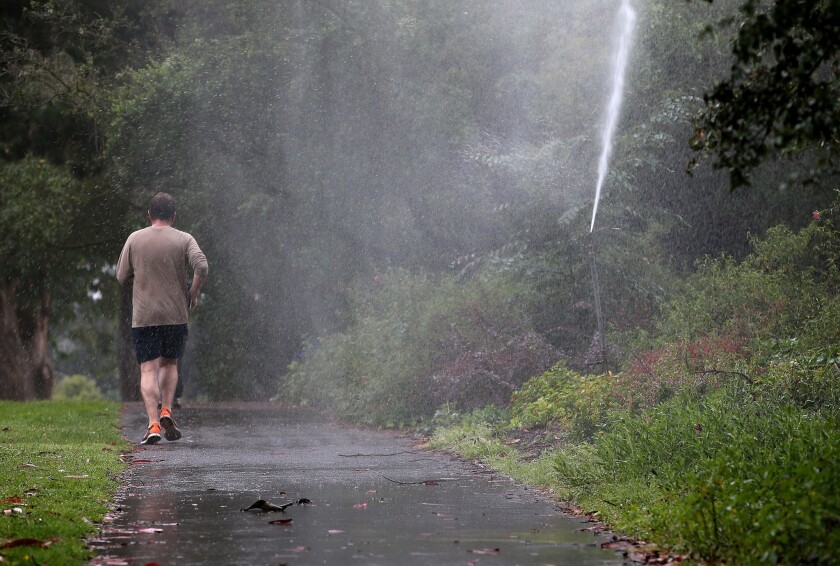 Last summer, #droughtshaming was born as Californians took to social media to out their neighbors' water-wasting ways.
A poll released this week suggests that as California enters a fourth year of drought, blaming the neighbors is no longer just a social media fad. A large majority – 66% – of Californians believe people in their part of the state are not doing enough to respond to the drought, according to a statewide survey by the Public Policy Institute of California.
"There's going to be a lot more social tension around this issue," said Mark Baldassare, PPIC president and CEO. "People take their cues from their social surroundings, and they are looking for evidence that other people are making sacrifices."
The poll found that the drought remains a major concern for Californians. About 23% of respondents called it the top issue facing the state, just slightly below jobs and the economy, issues that 24% identified as the biggest concern.
Two in three Californians said the water supply in their part of the state is a "big problem." Asked about their water supply 10 years from now, only 26% said they think it will be adequate, while 43% said it would be very inadequate.
"People are thinking of this as a long-term issue rather than an immediate crisis," Baldassare said.
The poll comes as lawmakers in Sacramento vote on Gov. Jerry Brown's $1-billion plan to combat the drought. Millions of dollars would be spent to provide food assistance and emergency drinking water in hard-hit communities. Additional money would go to wildlife preservation and to fund infrastructure initiatives that otherwise might not be completed for years.
Last week, the State Water Board tightened its watering restrictions, telling urban agencies to limit the number of days residents can water their yards. The board said that it would impose even tougher restrictions in coming months if local agencies don't ramp up conservation efforts.
Brown declared a drought emergency in January 2014. In the months that followed, the State Water Board imposed its initial restrictions, prompting local water agencies across the state to adopt new outdoor watering rules. Some agencies, like the Los Angeles Department of Water and Power, added staffing. Others rolled out smartphone apps that allow residents to report their neighbors' waste.
"This is no longer an abstract thing," Baldassare said of the drought. "The weather hasn't worked in our favor and people have to rise the challenge. Will we do it?"
Follow @ByMattStevens for coverage of the California drought, the Westside and breaking news.
---
For reporting and exclusive analysis from bureau chief John Myers, get our California Politics newsletter.
You may occasionally receive promotional content from the Los Angeles Times.