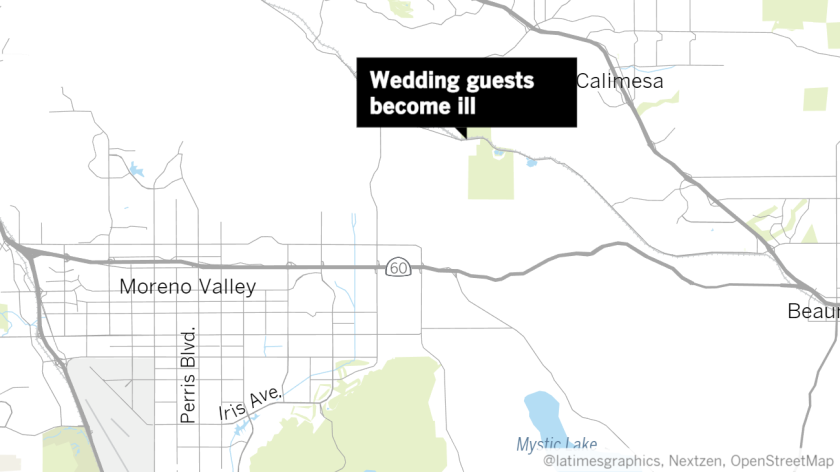 Authorities are investigating an incident this weekend in which more than two dozen guests at a Riverside County wedding became ill.
On Saturday night, crews responded to a wedding venue in the 31100 block of San Timoteo Canyon Road, in an unincorporated area north of Moreno Valley, according to the Riverside County Fire Department. Several guests became ill and were transported by ground ambulance and a bus.
The department reported that five guests had major injuries, nine moderate and 12 minor. Five people taken from the scene were vomiting violently, Jody Hagemann of the Fire Department told City News Service.
The Riverside County Fire Department hazardous materials team ruled out hazardous materials and the investigation was turned over to the Riverside County Sheriff's Office.
In a tweet Sunday, the agency said it had "assumed the investigation into any criminal culpability."
Twitter: @Brittny_Mejia
---