Ex-LAUSD teacher pleads no contest to molesting students, relative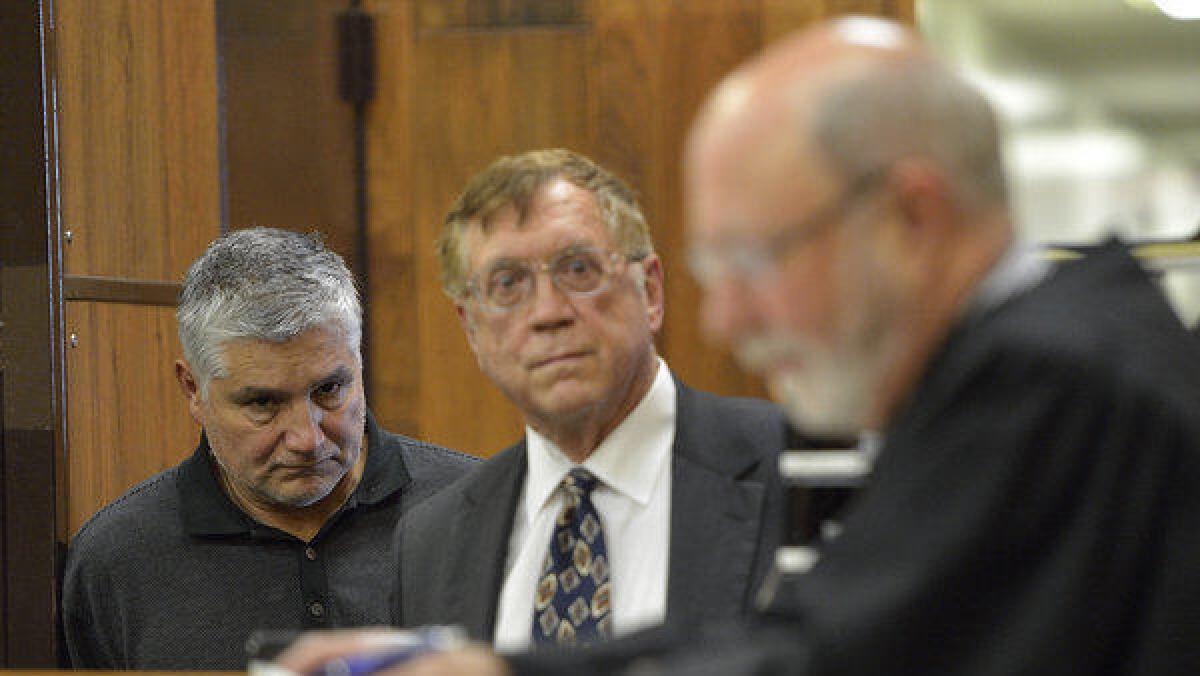 A 58-year-old former Los Angeles Unified school teacher pleaded no contest Thursday to accusations that he molested students and a relative.
Robert Pimentel, who worked at George De La Torre Jr. Elementary School in Wilmington, sexually abused four girls between 2002 and 2012, according to the Los Angeles district attorney's office.
As part of an agreement with prosecutors, Pimentel pleaded no contest to one felony count of continuous sexual abuse and three felony counts of lewd acts on a child.
He's expected to be sentenced to 12 years in state prison, is required to register as a sex offender and is banned from approaching his victims for 10 years.
Allegations against Pimentel originally surfaced years earlier. In 2005, the Newport Beach Police Department submitted a sexual abuse case involving four victims to the Orange County district attorney's office.
One of Pimentel's victims lived in Newport Beach, where he was also a resident.
Newport Beach police were sent back twice for more investigation between 2005 and 2007, but ultimately prosecutors did not file charges because of "insufficient evidence, lack of corroboration, problems with the availability of witnesses and other evidentiary issues," said Susan Kang Schroeder, the Orange County district attorney's chief of staff, last year.
Pimentel's abuse continued for years after that decision, according to Los Angeles prosecutors.
In March 2012, a victim in one of Pimentel's classes told her mother he had been inappropriately touching her, according to the Los Angeles district attorney's office.
Los Angeles police investigated, and the Los Angeles district attorney rolled the Orange County charges into the case.
Pimentel has been behind bars since the charges were filed in January 2013.
Dobruck writes for Times Community News.
The stories shaping California
Get up to speed with our Essential California newsletter, sent six days a week.
You may occasionally receive promotional content from the Los Angeles Times.