Employers must pay workers for brief time they spend opening and closing workplaces, California's top court says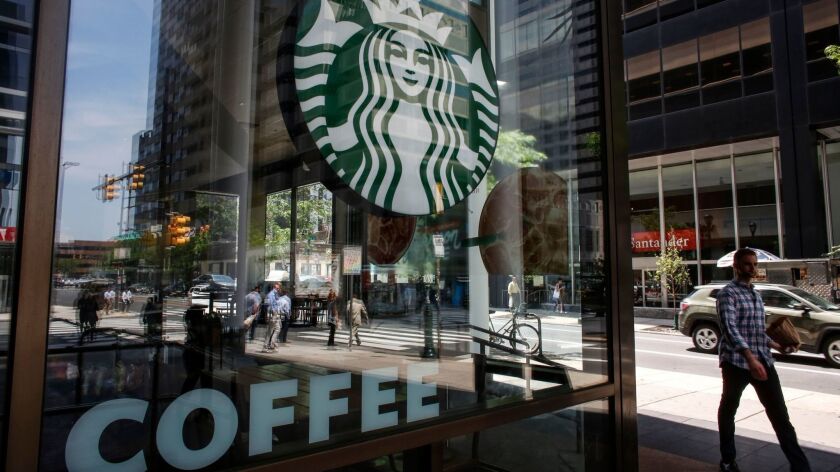 The California Supreme Court decided unanimously Thursday that employers must pay workers for the minutes they spend on brief tasks off the clock.
The ruling came in a response to a federal appeals court request to clarify California labor law.
California's laws "do not allow employers to require employees to routinely work for minutes off-the-clock without compensation," Justice Goodwin Liu wrote for the state Supreme Court.
The U.S. 9th Circuit Court of Appeals, which asked the state high court to clarify the law, is considering a proposed class-action lawsuit against Starbucks brought by a supervisor who spent several minutes each night closing the store and walking workers to their cars after clocking out.
A federal district judge had thrown out the case, citing a federal "de minimis" rule that bans suits for compensation for small bits of time. The 9th Circuit asked the California court to determine whether the federal rule applied to claims for wages under California law.
The court said they did not. California's laws require compensation for "all" time worked, the court said.
"A few extra minutes of work each day can add up," Liu wrote.
He noted that the former Starbucks employee who sued worked 12 hours and 50 minutes off the clock over a 17-month period. At $8 an hour, that amounted to $102.67.
"That is enough to pay a utility bill, buy a week of groceries, or cover a month of bus fares," Liu wrote.
Bryan Lazarski, a Century City lawyer who represents workers in employment disputes, called the decision "an excellent ruling for employees."
He said the impact may be large because many jobs require workers to spend a few minutes on small tasks before or after their workday officially starts or ends.
"There are a lot of places that have policies like Starbucks," he said.
He stressed that not all time down to a split second would have to be paid, but if the tasks are regular and anticipated, the employer must compensate the worker's time.
Stanley D. Saltzman, who represents the Starbucks workers, said federal judges have been throwing out these kinds of lawsuits, a practice that will now end.
The 9th Circuit also is expected to revive the Starbucks suit as a result of Thursday's decision.
"I think employers will just pay more attention now to getting people paid properly, which is the ultimate goal," Saltzman said.
Eve Wagner, an employment lawyer who also arbitrates and mediates workplace disputes, said the next legal fight is likely to be over compensation for time spent at home reading emails and responding to them.
"The California Supreme Court left open that question," she said.
Justice Mariano-Florentino Cuéllar wrote separately to stress that the ruling "does not consign employers or their workers to measure every last morsel of employees' time."
"California law stops well short of requiring employer analysis of every fractional second as part of an unsparing effort to discern what time is compensable," Cuéllar said.
Justice Leondra R. Kruger, in another concurrence, said California law would not apply to claims "for negligible periods of time that cannot reasonably be measured or estimated with a fair degree of accuracy."
She cited the example of an employer occasionally notifying a worker by text or email of a schedule change that required an acknowledgement from the worker.
"There may be some periods of time that are so brief, irregular of occurrence, or difficult to accurately measure or estimate, that it would [not] be reasonable to require the employer to account for them," wrote Kruger, joined by Court of Appeal Justice Elizabeth A. Grimes, who filled a vacancy on the court for the case.
Rex S. Heinke, who argued the case for Starbucks, referred a request for comment to a Starbucks spokesperson.
"We are disappointed with the court's decision," the spokesperson said in an email. "We will await further disposition of the case before the 9th Circuit as the appeal process continues."
Twitter: @mauradolan
---
UPDATES:
4:45 p.m.: This article was updated with reaction to the ruling.
12:25 p.m.: This article was updated with additional details from the decision.
This article was originally published at 11:45 a.m.
---
The stories shaping California
Get up to speed with our Essential California newsletter, sent six days a week.
You may occasionally receive promotional content from the Los Angeles Times.