O.C. man who sold himself as a 'manny' accused of molesting four more boys in his care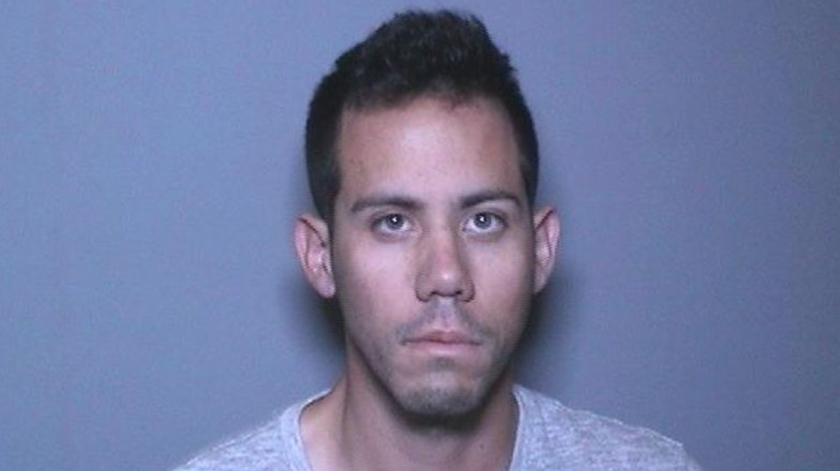 Laguna Beach police said Thursday that they've identified four more children who may have been abused by a Costa Mesa man who was charged this week with sexually assaulting two boys while babysitting them.
Authorities are also vetting 16 voicemails they received overnight after the arrest of Matthew Antonio Zakrzewski was made public, said Laguna Beach Police Sgt. Jim Cota.
The six children identified so far are between 7 and 13 years old, Cota said.
On his professional website, Zakrzewski, 30, describes his role as "babysitter," "buddy," "big brother," "role model" and "mentor," and lists credentials such as LiveScan and background screenings as well as cardiopulmonary resuscitation, lifeguard and TrustLine certifications.
Zakrzewski was charged Tuesday with three felony counts of lewd and lascivious acts with a minor younger than 14 and one felony count of oral copulation of a child younger than 10, according to the Orange County district attorney's office. He also was charged with one felony count of possession of child pornography.
He pleaded not guilty and has not yet been charged in connection with the four additional children.
Zakrzewski has worked as a nanny — or "manny," as he refers to himself on his website — for families across Southern California, and authorities suspect that more children might have been abused, said Cota, whose department arrested Zakrzewski on Friday after he got off an international flight. Authorities did not disclose the airport where the arrest occurred.
Police said they found pornographic images Zakrzewski had taken, as well as content accessed online, on his camera and electronic devices at his home.
Zakrzewski was booked into Orange County Jail with bail set at $1 million.
The investigation of Zakrzewski began this month after a Laguna Beach couple reported to police that they believed Zakrzewski, their babysitter, had touched their 8-year-old son inappropriately, prosecutors said.
During the investigation, Laguna Beach police identified another possible victim, a 7-year-old boy in Los Angeles, authorities said.
The alleged incidents of molestation are believed to have occurred between December 2017 and February this year, according to court documents.
Prosecutors said the Laguna Beach couple had hired Zakrzewski through one of several websites where he lists his services.
"My childcare experience spans from 3 months to 14 years of age, including autism & bipolar spectrum, ADD, ADHD, ODD, Down syndrome and severe asthma kids," Zakrzewski's personal biography states.
He said on his website that he had been a professional nanny for more than six years.
"We have a lot of work to do," Cota said. "It's going to be an extensive investigation…. I don't see this concluding any time soon."
The defendant's next court date is a May 31 pretrial hearing at the Harbor Justice Center in Newport Beach.
Anyone with information about the case is asked to call Laguna Beach police at (949) 715-1300.
Sclafani writes for Times Community News.
Sclafani writes for Times Community News.
---
The stories shaping California
Get up to speed with our Essential California newsletter, sent six days a week.
You may occasionally receive promotional content from the Los Angeles Times.