Nipsey Hussle was one of 26 people shot across L.A. in 'troubling surge' over last week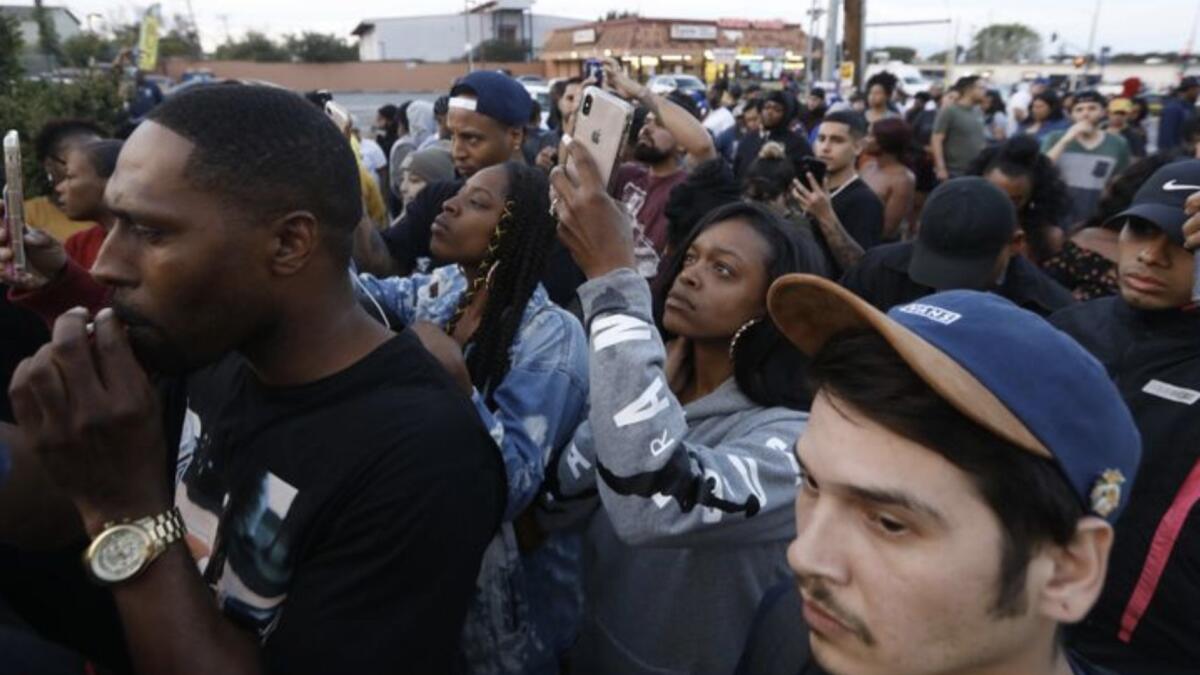 The killing of Nipsey Hussle on Sunday has generated widespread mourning, international headlines and outrage.
But Los Angeles Police Chief Michel Moore was quick to note Hussle was one of many recent victims of violence on the streets of Los Angeles.
"Tonight's homicide in South LA represents the latest loss in a troubling surge in violence," Moore wrote on Twitter. "Since last Sunday 26 victims have been shot & 10 homicides—that's 36 families left picking up the pieces. We will work aggressively with our community to quell this senseless loss of life."
FULL COVERAGE: Nipsey Hussle gunned down in South L.A. »
The numbers Moore cited were across Los Angeles.
South Los Angeles, where Hussle was killed, experienced a jump in violent crime in recent years, prompting police to increase patrols. In 2018, the cycle appeared to slow.
Violent crime in Los Angeles overall was down in 2018, with the number of homicides on track to be among the lowest in more than 50 years.
But the numbers were uneven. Crime dropped more in traditionally safer areas than in South L.A.
In the LAPD's South Bureau, which includes much of South L.A., homicides were down 2%, violent crime was down 4% and property crime was down 3%, though theft from a vehicle and personal theft were up. The number of shooting victims, 478, was down 1% from 2017 and down 17% from three years ago.
According to 2019 LAPD data, homicides citywide remained down in the first three months of the year compared to the same period in 2018.
Hussle was shot multiple times around 3:20 p.m. Sunday outside his Hyde Park store, in a likely gang attack, according to a source familiar with the investigation.
A young man opened fire at close range before bolting to a getaway car.
According to The Times' Crime L.A. database, the Hyde Park area had experienced five homicides over the last six months ending March 19. Neighboring Chesterfield Square had seen one.
Hussle's killing drew hundreds to the scene Sunday night, with many saying he was an inspiration to them and had been fighting to reduce gang violence.
Sign up for Essential California for news, features and recommendations from the L.A. Times and beyond in your inbox six days a week.
You may occasionally receive promotional content from the Los Angeles Times.