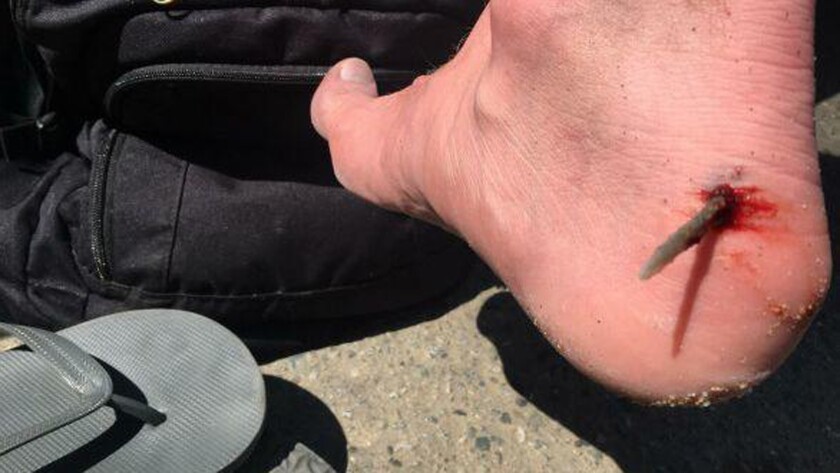 Huntington Beach lifeguards are reminding beachgoers to do the "stingray shuffle" when entering the ocean, as more swimmers than usual have reported being stung in the past week.
Dragging one's feet across the sandy sea bottom can send the creatures scurrying away.
Last week, the Marine Safety Department saw 300 stingray-related injuries, Lt. Eric Dieterman said Tuesday. On Friday alone, 73 such injuries were reported.
"We've had that number in the past," he said. "It's not uncommon, but it doesn't happen every day."
The Surf City Splash, which on Monday featured about 250 people charging into the water near the Huntington Beach Pier for a New Year's Day dip, netted four injuries from stingrays, according to the department.
Huntington Beach lifeguards began to see an uptick in stingray injuries around Thanksgiving, and the number continued to increase through December, Dieterman said.
Beachgoers who step on a stingray can end up with a painful barb in their foot, resulting in a day soaking the injury in hot water and a trip to the doctor to prevent infection. Low tides, calm surf and holiday crowds at the beach can create a perfect storm for stingray injuries. The animals typically swim to the shore to feed on clam beds during low tide, Dieterman said.
Authorities advise swimmers to check ocean conditions with lifeguards before entering the water and avoid areas where stingray injuries have been reported.
Fry writes for Times Community News
---