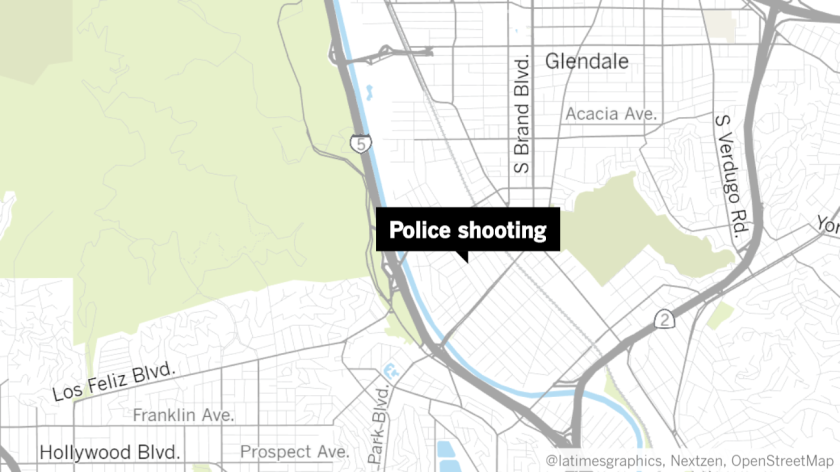 An armed man was shot and killed Thursday by an LAPD officer in Atwater Village, authorities said.
The shooting occurred before 1 p.m. near the intersection of Appleton Street and Edenhurst Avenue, according to the Los Angeles Police Department. Officers responded to the area after receiving reports that the man was armed with an "edged weapon" and chasing pedestrians, police said.
The man was struck by gunfire and was pronounced dead at the scene, police said. It was unclear how many times the man was shot.
No officers were injured.
The man had not been identified by authorities as of Thursday night. No further information was immediately available.
alejandra.reyesvelarde@latimes.com
Twitter: @r_valejandra
---