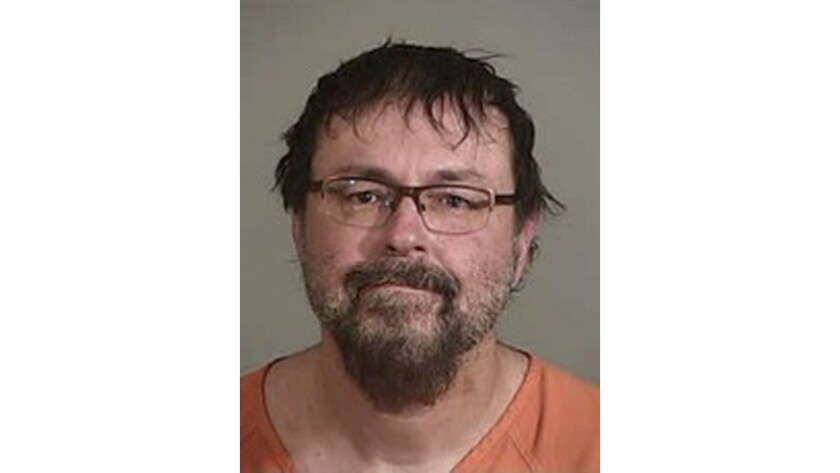 A 15-year-old Tennessee student who was allegedly kidnapped by her teacher "has suffered severe emotional trauma and that her process of recovery is only just beginning," her attorney said.
The girl is being evaluated and treated by mental health experts specializing in trauma, lawyer Jason Whatley said in a statement Friday.
He said the girl is in a safe location with friends and family and is now resting.
Authorities credit the caretaker of a remote property in far Northern California with helping police find her and arrest her alleged abductor, fired teacher Tad Cummins. After Griffin Barry became suspicious of two people he initially thought were in distress, his tip led police to the teacher accused of kidnapping the girl and taking her on a 2,500-mile cross-country journey.
Authorities had been hunting for Cummins on allegations of sexual conduct with a minor and kidnapping.
Barry said the pair told him their names were John and Joanna and they needed money for food, gas and a place to stay, ABC's News "Good Morning America" reported Friday. But Barry, 29, said he became suspicious when the older man tried to keep the teen away.
"The girl wasn't really looking at me or anything and he was always dominating the conversation. That kind of clues people in," Barry said.
After seeing a photo of Cummins in an Amber Alert, Barry said he made the connection and called authorities.
The Siskiyou County Sheriff's Office sent a tactical unit to the cabin Thursday morning. Cummins was arrested after he came out the cabin with the girl walking behind him, the sheriff's office said.
Cummins was cooperative with law enforcement, Siskiyou County Sheriff Jon E. Lopey told the Associated Press. He said the girl was at times "laughing, crying and acting stoic" after police found her at the remote cabin.
"These two had a relationship to the extent where she didn't exhibit any anger toward him. I didn't observe any emotional distress," he said. "She didn't act like a rescued person would act," showing no signs of elation, he said. She appeared fine physically, Lopey said, and there were no signs of trauma.
In the cabin, he said, was a single sleeping pad and clothing along with the two loaded guns — a 9-millimeter and a .380-caliber compact pistol.
Lopey said the two had previously been at a commune called Black Bear Ranch, but "didn't get along" with commune residents and ended up leaving. The sheriff said the two had stopped in Berkeley first and that's how they found out about the commune.
Although the girl was identified in some earlier reports, the Los Angeles Times is not naming her or her family members because she is the alleged victim of a sex crime.
Cummins faces federal and state charges.
Before leaving with the girl, Cummins had been suspended from teaching and police were zeroing in on him, questioning his relationship with the girl.
Cummins was fired about a month after being suspended — a day after the Tennessee Bureau of Investigation issued an Amber Alert about the teen.
ALSO
'I'm glad this is over,' Tennessee kidnapping suspect allegedly told Northern California authorities
Navy SEAL accused of molesting girl on camera, raping a woman and hoarding a stash of child porn
Man faked his own kidnapping and sent threatening texts to extort $300 from his mother, police say
---