Nasim Aghdam raged at YouTube, but her family is stunned it ended in gunfire
It's the website investigators are looking at as they try to piece together the motive of a woman — identified as Nasim Najafi Aghdam, 39 — who stormed onto YouTube's sprawling San Bruno, Calif., campus with a 9-millimeter handgun and opened fire in
Reporting from MENIFEE, Calif. —
In one video, Nasim Najafi Aghdam refers to herself as a "ninja" before making a series of odd, stunted motions spliced between clips from the reality series "America's Got Talent." In another video, she sports a blond pixie-cut wig while mocking people who choose to eat meat.
In yet another video, a rail-thin and raven-haired Aghdam says in Farsi that she has no "specific mental or physical disease," but says she lives "on a planet filled with disease, disorders, perversions and injustices."

For the record:
6:45 p.m. April 5, 2018An earlier version of this article said San Diego County Sheriff's Lt. Karen Stubkjaer said the family did not express any concern that Aghdam might be headed to YouTube's headquarters. Stubkjaer said the family had no additional information about her whereabouts.
For weeks before she opened fire at YouTube headquarters, the San Diego woman made her rage at the video platform clear to anyone who would listen. She believed YouTube was intentionally suppressing her quirky collection of dance, recipe and exercise clips.
Authorities think that is the likely reason she brought a gun to YouTube's headquarters in San Bruno, Calif., on Tuesday and shot and wounded three people before killing herself.
As the investigation unfolded Wednesday, questions lingered about what, if any, chance law enforcement officials might have had to intervene before the attack. Some family members have said they told police she was angry with YouTube and might have planned on traveling to the company's headquarters when they filed a missing persons report this week.
Few of Aghdam's videos remain available online, as her Facebook and Instagram accounts were deactivated within hours of the shooting. Her personal website, titled "Nasime Sabz," which roughly translates to "green breeze," "green Nasim" or "Nasim the green," also vanished. Aghdam's YouTube account had been shut down "due to multiple or severe violations" of the company's policies, but it was unclear when that ban took effect.
Nearly four dozen of Aghdam's videos remained viewable on the website Daily Motion until they were removed Wednesday morning. The footage is a strange pastiche of parody clips, workout videos and vegan recipe suggestions, many of which are flagged by a warning not to steal her content.
Pulsing electronic music plays in the background of several of the clips, as Aghdam stares expressionless at the camera, almost giving off the vibe of a nervous karaoke performance. She sometimes refers to herself as a "vegan athlete" before flexing muscles and launching into a series of pushups. In one video, she can be seen dancing and wearing a sheep mask in front of a picture of a frowning cow before the words "Go Vegan, Go Healthy & Humane" appear across the screen.
In a screed posted to a website that has become a subject of the investigation, Aghdam complained that YouTube employees had purposefully limited the number of people who viewed her videos, and criticized the practice of paying for "likes" and views on other social media platforms such as Instagram.
Her complaints about unfair compensation were similar to those of some YouTube creators who have publicly criticized the platform.
A family member, who would not give her name, told The Times that Aghdam had been angry with YouTube for nearly a year because she thought the company was keeping her from spreading a message promoting a vegan lifestyle. Relatives called police to warn them about her frustrations.
"They said she was angry at YouTube, so be careful," the woman said, adding that police promised they would monitor Aghdam, "but they didn't."
"I'm so sorry for those people [she] shot," the woman said as she made her way through a throng of reporters to visit the family in Menifee, in Riverside County.
About two weeks ago, Aghdam vented to her family that YouTube had stopped compensating her for her videos, her father told the Bay Area News Group. Ismail Aghdam said the family had called police Monday to report his daughter missing because she hadn't answered her phone for two days. He said he told police she might be going to YouTube because she "hated" the company.
She never hurt one animal, one ant. I don't know how she did ... this.
— The father of the woman authorities say shot several people at YouTube's headquarters
The father provided reporters with a family statement, saying they were in "absolute shock and can't make sense" of the violence. "Our family would like to express their utmost regret, sorrow for what happened to innocent victims. Our thoughts and prayers are with them and their families," the statement said. "We are praying for speedy recovery of the injured and ask God to bestow patience upon all persons hurt in this horrific senseless act."
"She never hurt one animal, one ant. I don't know how she did ... this," he said, when handing out the statement. "I'm sorry. I can't believe it."
Aghdam entered the country as a refugee about two decades ago, a family member said. In one of her videos, Aghdam said she was born in Urmia, Iran — where she and other members of the Baha'i faith face discrimination in the Muslim-majority country — and that her family had spent a year and a half in Turkey.
Lt. Karen Stubkjaer, media relations director for the San Diego County Sheriff's Department, confirmed that a deputy took a missing persons report from Ismail Aghdam and entered that information into a national missing persons database on Monday. Stubkjaer said Aghdam's family "did not give any indication that she was in any danger or was a risk to herself or others" when filing the report.
Mountain View, Calif., police made contact with Aghdam about 1:40 a.m. Tuesday, about 11 hours before the shooting, when they found her sleeping in a car with a license plate connected to the missing persons report. Officers contacted the San Diego County Sheriff's Department, which described Aghdam as "at risk" because she had never gone missing before, according to a statement issued by the Mountain View Police Department.
Aghdam told police she had left home because of family issues and was living out of her vehicle until she found a job. She did not "mention anything about YouTube, if she was upset with them, or that she had planned to harm herself or others," according to the statement.
"Throughout our entire interaction with her, she was calm and cooperative," the statement read.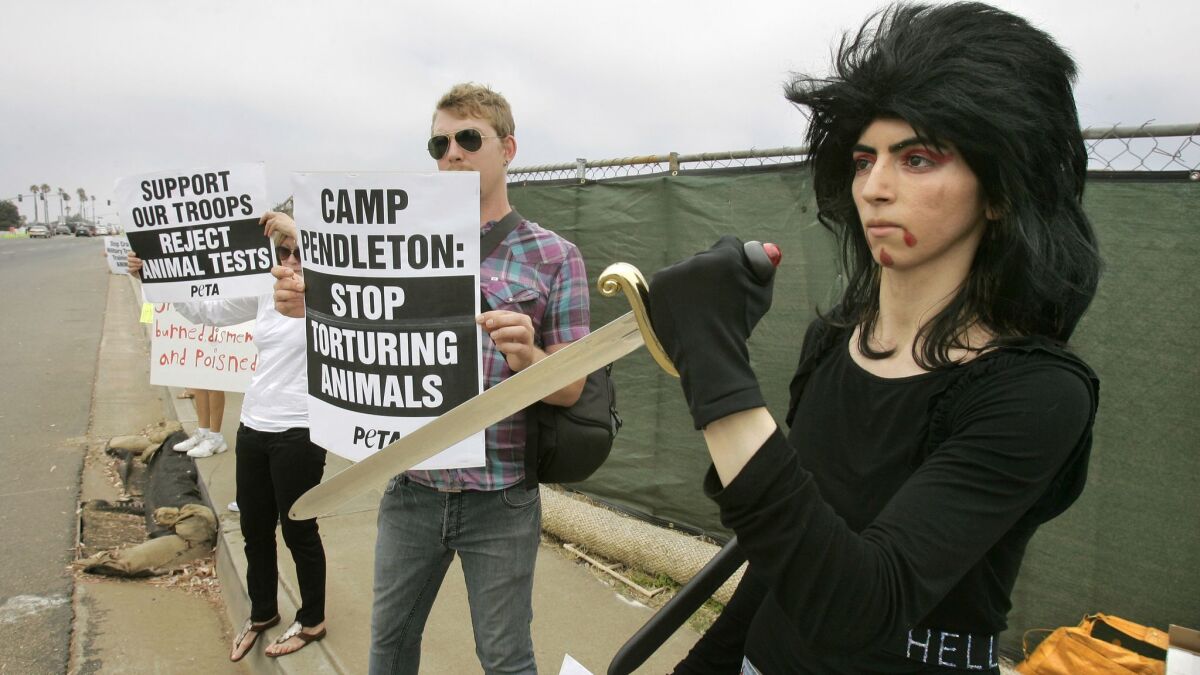 Police in Mountain View contacted Aghdam's father and brother after talking with her. The department said her relatives did not mention a potential threat against YouTube or the fact that Aghdam may have been armed. An hour later, Ismail Aghdam called police again to say that his daughter was upset that YouTube had "done something" to her videos, adding that the change might have been connected to her trip to the Bay Area.
"At no point did her father or brother mention anything about potential acts of violence or a possibility of Aghdam lashing out as a result of her issues with her videos," the statement read. "They remained calm throughout this second phone call."
Speaking to reporters Wednesday, San Bruno Police Chief Ed Barberini said police were executing search warrants at two Southern California residences connected to Aghdam. Agents with the federal Bureau of Alcohol, Tobacco, Firearms and Explosives were helping serve search warrants at several locations, including in San Diego and Menifee. The warrants were obtained by the San Bruno Police Department, but the ATF was involved because of the "nexus of firearms," said Ginger Colbrun, ATF spokeswoman for Southern California.
Barberini said police were also searching Aghdam's vehicle. Aghdam apparently went to a gun range and fired the weapon used in the attack on Tuesday, Barberini said. He described the weapon as a Smith & Wesson 9-millimeter handgun, which Aghdam was legally allowed to possess.
Barberini said she entered the YouTube campus through a parking garage, after parking her vehicle near a business close to the company's headquarters. Police have not established a specific link between Aghdam and the victims in the shooting.
It was also unclear if the 38-year-old, who police had initially said was 39, shot randomly when she opened fire in the courtyard.
Two of the victims have been released from Zuckerberg San Francisco General Hospital, according to a statement issued by the hospital. A third victim, identified only as a male in his 30s, remains hospitalized in serious condition.
Foruzan Ghodrattolah, Aghdam's uncle, said he was shocked when he learned what his niece had done. Aghdam had dedicated her life to animals, according to her uncle, who said if she found an insect in her home she would not harm it.
"She would always take the insect outside and free it," Ghodrattolah said.
Times staff writers Tracy Lien in San Bruno and Joesph Serna and Melissa Etehad in Los Angeles contributed to this report.
---
The stories shaping California
Get up to speed with our Essential California newsletter, sent six days a week.
You may occasionally receive promotional content from the Los Angeles Times.