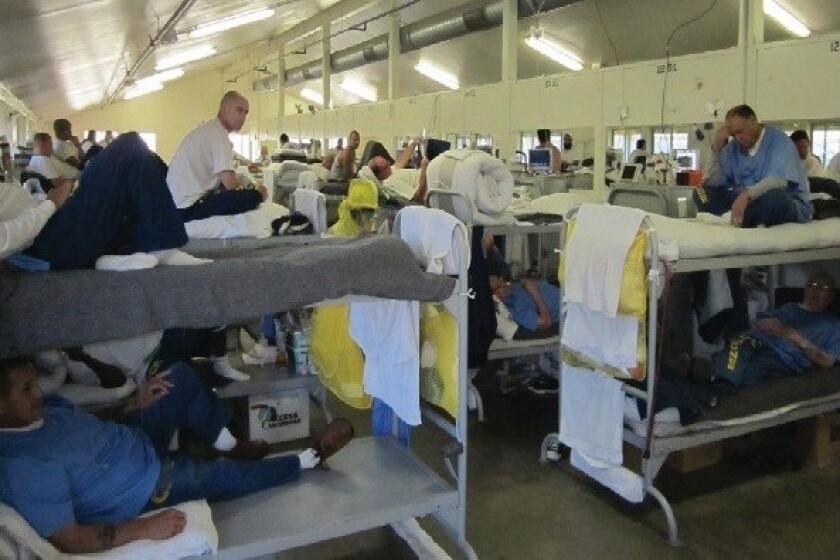 Reporting from Sacramento —
A special legislative committee created last fall in the wake of federal court orders to improve state prison conditions and reduce crowding is calling for increases in the services and spending the state devotes to rehabilitation efforts and post-prison work programs.
In a letter (read it here) sent this week to Assembly Speaker John Perez, whose term ended Friday, committee co-chairs Tom Ammiano (D-San Francisco) and Reginald Jones-Sawyer (D-South Los Angeles) recommended increased attention and resources to those leaving prison, especially the mentally ill.
"Policies of the past that heavily relied on punishment and incarceration rather than treatment and reintegration have failed, costing taxpayers hundreds of millions of dollars and tearing apart communities and families with few, if any, positive results such as low recidivism to show," they wrote in the jointly signed letter to Perez.
The Select Committee on Justice Reinvestment -- which also will consider changes to the state's criminal sentencing laws -- calls for "maximum" funding for community programs that help convicts return to society, especially the mentally ill and military veterans.
It proposes that California be required to enroll all offenders leaving prison in state-funded medical programs to ensure access to mental health and drug treatment programs, and to make sure all felons leave prison with a valid identification card to make it easier to apply for jobs, public aid and find a place to live.
The recommendations also include expanding eligibility for former prisoners to be hired by the state, including on road and conservation work crews. The committee proposes that jail and prison expansion money in California be spent only on facilities intended to be used as rehabilitation centers.
A spokesman for Ammiano said the recommendations pass informally to the Assembly budget office. Ammiano and Jones-Sawyer "have met with the budget chair (Nancy Skinner) and expect her to pay attention to these suggestions," said Carlos Alcala.
---