Senate Republicans unveil $8.7-billion water bond proposal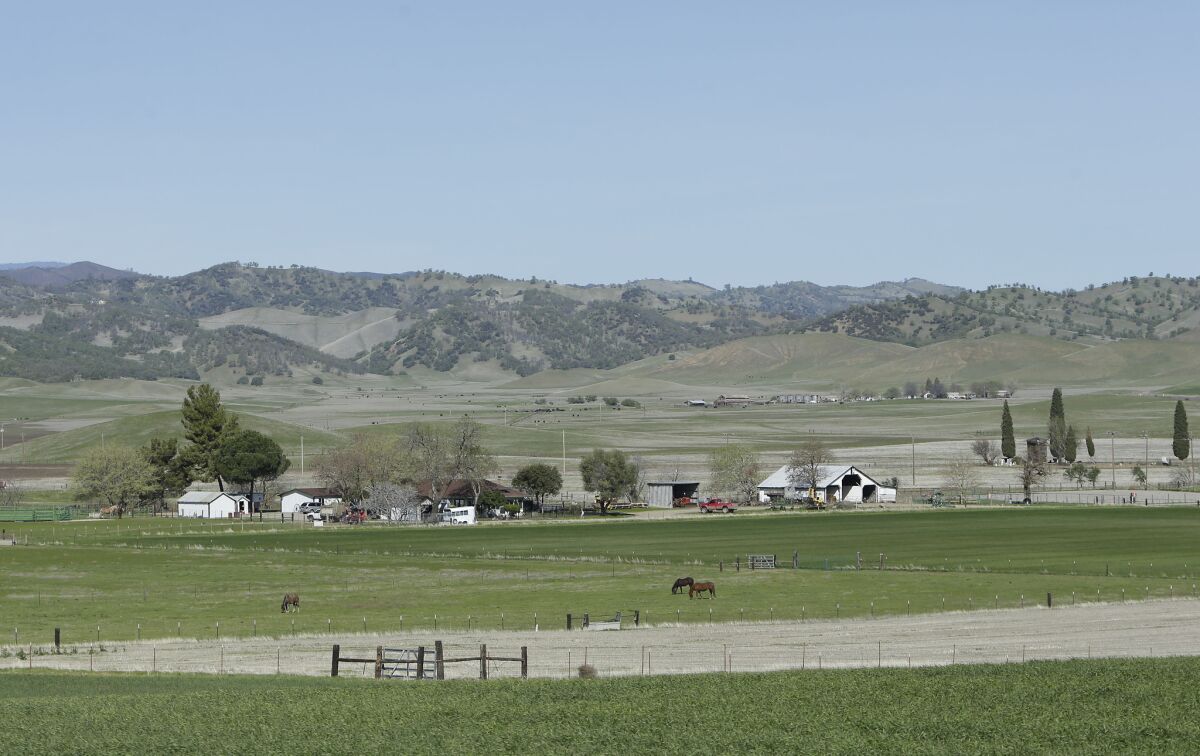 Reporting from Sacramento —
Senate Republicans, who have chafed at Gov. Jerry Brown's insistence on a pared-down water bond, released their counteroffer Friday: an $8.7-billion measure that prioritizes water storage.
Republicans say their plan meets Brown's call for a "no-frills" plan by shaving $2.4 billion from the bond currently on the ballot. That measure, which costs $11.1 billion, was originally written in 2009.
Nearly a third of the money in the new proposal would go to water storage. Like the 2009 plan, the new GOP proposal would designate $3 billion for storage such as reservoirs and dams.
"We will not settle for a water bond that doesn't provide a critical and sustainable water supply," said Sen. Andy Vidak (R-Hanford), a co-author of the measure. "Let's negotiate an agreement that works for all Californians or let the people vote on the bipartisan water bond that's already on the November ballot."
In a campaign email earlier this week, Brown blasted the 2009 bond as "beyond what's reasonable or affordable."
Brown instead wants a $6-billion bond that would put $2 billion toward storage. Republicans and some Central Valley Democrats say that's insufficient. Other Democrats have said Brown's plan would not sufficiently fund their region's water priorities, such as groundwater cleanup.
Brown's office panned the new GOP proposal.
"The governor is committed to a water bond that won't break the bank—and this proposal falls short," said Jim Evans, a spokesman for Brown. "Even worse, Senate Republicans are threatening to back the current fiscally reckless bond that's full of pork."
Republicans made clear they'll campaign for the old bond if lawmakers and the governor cannot reach a deal on a replacement. The 2009 measure "would be an acceptable alternative to doing nothing," said Sen. Bob Huff (R-Diamond Bar), the Republican leader.
Follow @melmason for more on California government and politics.
The stories shaping California
Get up to speed with our Essential California newsletter, sent six days a week.
You may occasionally receive promotional content from the Los Angeles Times.