Bill Cosby returns: New defense team unveiled for comedian's retrial on sexual assault charges
Reporting from Norristown, PA —
The sequel is being recast.
Bill Cosby's new sexual assault trial will get a fresh set of defense characters when it begins in the coming months, with high-profile lawyer Thomas Mesereau officially joining the Cosby team at a hearing Tuesday.
The Southern California attorney is a familiar face to Angelenos: He successfully defended Michael Jackson in the pop star's 2005 child-molestation trial.
Mesereau replaces Brian McMonagle, the flashy Philadelphia defense lawyer who secured a mistrial for Cosby in June after a jury was unable to find consensus during nearly a week of deliberations. The move kicks off a new chapter in a legal tale that is becoming as long as its characters are colorful.
In addition to the Mesereau-McMonagle switch, Cosby, led by spokesman and advisor Andrew Wyatt, has also replaced the L.A. based civil litigation specialist Angela Agrusa with former Las Vegas prosecutor Kathleen Bliss and Pennsylvania attorney Sam Silver.
Cosby is charged with three counts of aggravated indecent assault over a 2004 incident at his Montgomery County mansion involving a former Temple University basketball staffer, Andrea Constand. Constand has testified that he drugged and violated her. Cosby has said the encounter was consensual.
The allegations were just one instance among many similar claims by more than 50 women — most beyond the statute of limitations — against Cosby.
The entertainer's retrial was set to begin Nov. 6. But at the Tuesday's hearing in a suburban Philadelphia courthouse, Judge Steven T. O'Neill granted a postponement request by the defense and said he wouldn't start the new trial before mid-March at the earliest.
He said he wanted to allow the new defense team time to clear its schedule and catch up on the case.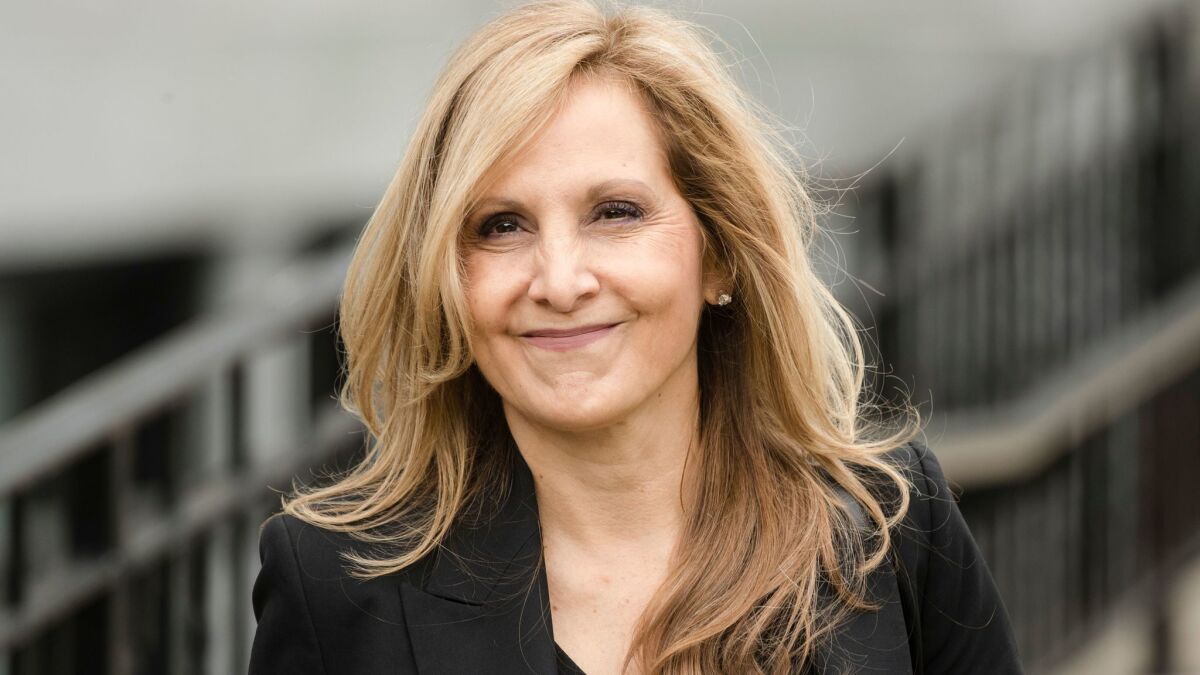 McMonagle and Agrusa were both in court Tuesday as O'Neill officially dismissed them. The judge showered the pair with praise, noting "extraordinary advocacy" and other virtues.
The decision by Cosby and Wyatt to part ways with the team from the first trial was considered something of a surprise given its outcome. McMonagle obtained a mistrial with displays of righteous showmanship that sought to paint the prosecution as politically motivated.
But there had been tension on the Cosby team, spilling over most prominently when Wyatt held a news conference during jury deliberations — without McMonagle's knowledge — pressing O'Neill to declare a mistrial. The move prompted the judge to excoriate the defense in open court a short time later. McMonagle was privately furious.
Wyatt on Tuesday sought to downplay the tension — sort of.
"People say there's bad blood. I like Brian. I'm close with Brian," the spokesman said in an interview after the hearing. "But when you have a chance to upgrade, you do it. We had a Mercedes and we had a chance to get a Rolls-Royce. You have to get the Rolls-Royce."
Asked for comment by The Times, McMonagle declined to offer a response.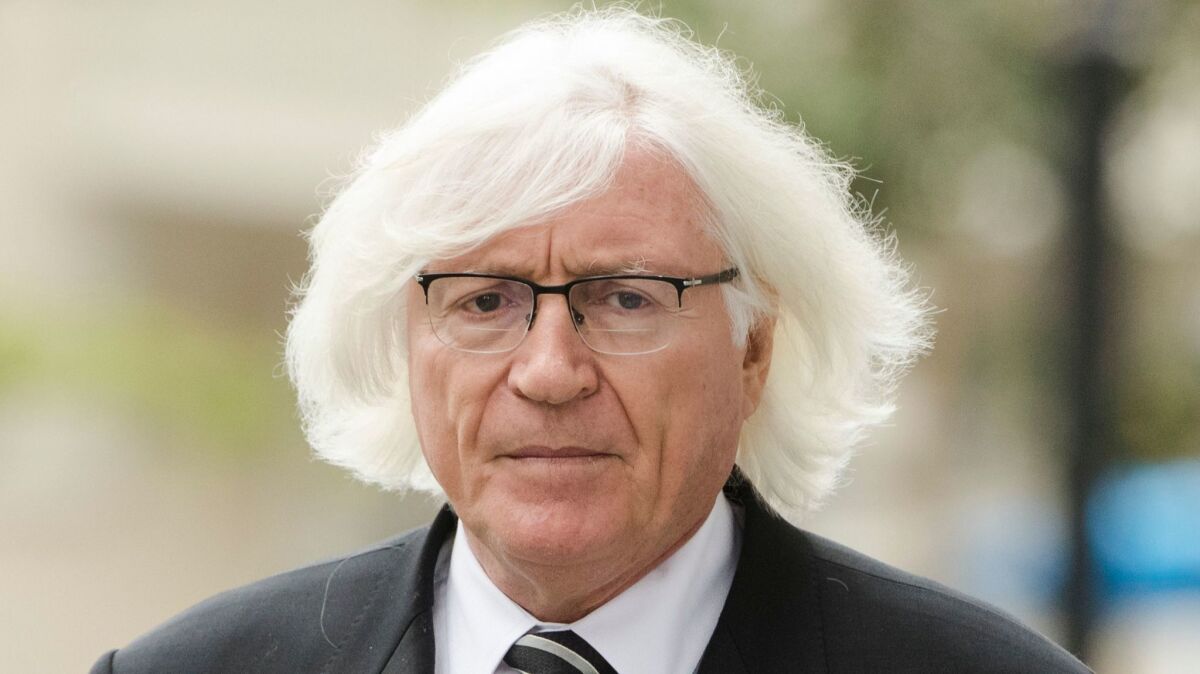 Mesereau certainly has been a sleek fixture on legal byways. A former Orange County prosector, the 67-year-old has made a name for himself as a silver-tongued defender of embattled celebrities. In addition to winning an acquittal for Jackson, the lawyer — notable for his stark-white mop-top haircut — also represented Robert Blake at one stage of the actor's murder trial. His cross-examinations became high-profile televised affairs.
Mesereau also has experience on other sexual assault cases, representing Mike Tyson during an investigation in San Bernardino County. Tyson was not charged in the case.
He also was able to get Blake out on bail during the actor's trial, a rarity for defendants in such cases.
See the most-read stories in Entertainment this hour »
And Mesereau at one time represented former Compton Councilwoman Patricia Moore, securing a much lower sentence in the politician's notorious 1990s extortion trial than prosecutors had sought.
Wyatt said he and Mesereau had been speaking for a number of years before the decision was made several days ago to bring him aboard.
The hiring of Mesereau sets up an epic battle of Angelenos in the Cosby case. Gloria Allred, the Los Angeles lawyer who represents a significant number of Cosby accusers in civil lawsuits, has throughout the criminal case been both a physical presence and the face of the victims.
Allred and Mesereau have clashed publicly, including a noisy cable-news confrontation in late 2015 when the Constand charges were first filed. He has accused her of bringing a series of civil suits for fame and money; she has responded that she represents empowered victims while he defends predators.
Victims' rights groups have said a new Cosby trial is important for both judicial and symbolic purposes, even as legal experts said the chances of finding 12 jurors who will agree to convict the entertainer were remote. O'Neill began the proceedings Tuesday with a short statement that captured the deja vu experienced by both courtroom players and observers.
"We're back," he said.
The new trial is expected to offer a replay of sorts from the June affair — Constand is expected to testify again — with a few potential shifts. It is possible, for instance, that prosecutors could seek to have a different prior victim testify after Kelly Johnson, an accuser of Cosby's from the 1990s, was seen by experts as a less effective witness.
Also different will be the jurors' hometown. The first trial had drawn from the Pittsburgh area as defense lawyers sought to find a more diverse pool. But on Tuesday they said they would stay in Montgomery County for jury selection.
Though Montgomery County is whiter and more conservative than Pittsburgh, post-trial publicity would have made the Steel City a no-go. Many other Pennsylvania counties, meanwhile, would be considered more white and working-class than Montgomery County and thus unfavorable to Cosby.
There is also a feeling on the defense's part that Cosby remains a hometown hero in Montgomery County, where he continues to live part time.
The request to keep the jury local was the only time Mesereau spoke during the hearing, though he did shake McMonagle's hand at Cosby's table in a pass-the-baton moment before the lawyer was discharged.
Cosby appeared in good spirits Tuesday.
He chatted amiably with his new team and left the courtroom playfully yelling a goodbye to a reporter, then posed for photos with his new lawyers.
Montgomery County Dist. Atty. Kevin Steele struck a more serious pose. A few minutes after Cosby left, he took a podium and expressed interest in the new trial beginning quickly. "It's a case that deserves a verdict," he said.
Twitter: @ZeitchikLAT
ALSO:
An appreciation: Jerry Lewis helped write the auteur's playbook
A shocking crime in Chicago — and the suspects have ties to leading universities
A black mayor who leads the former capital of the Confederacy sees both sides of the monument debate
Must-read stories from the L.A. Times
Get the day's top news with our Today's Headlines newsletter, sent every weekday morning.
You may occasionally receive promotional content from the Los Angeles Times.