Bucking trend, federal judge upholds gay marriage ban in Louisiana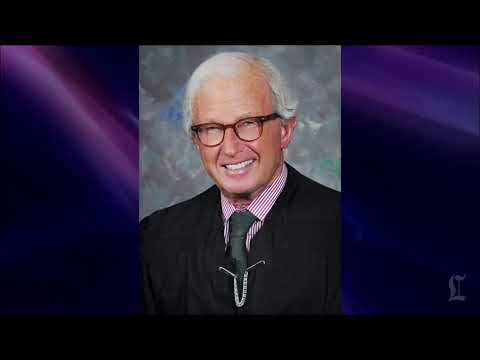 A federal judge has upheld Louisiana's ban on same-sex marriages, marking the first time a federal court has done so since the Supreme Court struck down a portion of the Defense of Marriage Act last year.
A federal judge in Louisiana threw a roadblock on what advocates thought would be an expressway toward establishing gay marriage as a fundamental national right, ruling that the state's ban on such unions was constitutional.
In a 32-page decision released Wednesday, U.S. District Judge Martin L.C. Feldman also upheld Louisiana's refusal to recognize same-sex marriages performed legally in other states. The ruling, which plaintiffs said would be appealed, marks the first such loss in federal court since the U.S. Supreme Court struck down part of the federal Defense of Marriage Act last year.
"Although opinions about same-sex marriage will understandably vary among the states, and other states in free and open debate will and have chosen differently, that does not mandate that Louisiana has overstepped its sovereign authority," Feldman wrote, endorsing the state's argument that democratic rights in approving a state constitutional amendment limiting marriage to one man and one woman did not violate the rights of gay couples. The state's 2004 amendment was approved by 78% of the electorate.
Feldman's decision is important because it is the first to buck the pro-gay-marriage trend, which has included at least two federal appeals courts upholding same-sex marriage in three states, as well as the decisions of more than 15 lower federal courts, said Carl Tobias, a professor at the University of Richmond School of Law in Virginia. But he said it was unclear how much long-term impact the ruling would have in the deliberations before the U.S. Supreme Court, which is likely to take up the issue.
State marriage bans in Utah, Oklahoma and Virginia have been overturned by federal appellate courts, although the decisions have been stayed pending appeals.
The U.S. 6th Circuit Court of Appeals is considering arguments over six gay marriage cases from Michigan, Ohio, Kentucky and Tennessee.
And next week the 9th Circuit Court of Appeals in San Francisco will hear oral arguments in gay marriage cases from Hawaii, Nevada and Idaho. Nineteen states and the District of Columbia have legalized gay marriage.
The argument of popular will and states' rights in defining marriage versus the individual rights of gays is at the heart of all of the legal battles.
In the Louisiana case, six gay couples who wed outside the state sought official recognition, and one in-state couple sought to marry. The advocacy group Equality Louisiana was also among the plaintiffs.
"The defendants maintain that marriage is a legitimate concern of state law and policy, that it may be rightly regulated because of what for centuries has been understood to be its role," the judge wrote.
"Not so say the plaintiffs," he continued, "who vigorously submit if two people wish to enter into a bond of commitment and care and have that bond recognized by law as a marriage, they should be free to do so, and their choice should be recognized by law as a marriage; never mind the historic authority of the state or the democratic process. These are earnest and thoughtful disputes, but they may have become society's latest short fuse."
Feldman, appointed by President Reagan in 1983, took a strict view. For gays to have rights superior to the democratic process, he said, they must constitute a protected class, and no court has bestowed that status on them.
"In light of still-binding precedent, this court declines to fashion a new suspect class. To do so would distort precedent and demean the democratic process," he wrote.
Opponents of same-sex marriage cheered Feldman's decision.
"This ruling confirms that the people of Louisiana — not the federal courts — have the constitutional right to decide how marriage is defined in this state," Gene Mills, president of the Louisiana Family Forum, said in a news release.
"We obviously are very disappointed in the ruling," SarahJane E. Brady, executive director of Forum for Equality, said in a telephone interview.
"We plan to move forward. Love is love no matter where you live, even in Louisiana. We look forward to continuing the fight and appealing."
Follow @JamesQueallyLAT for breaking news
Sign up for Essential California for news, features and recommendations from the L.A. Times and beyond in your inbox six days a week.
You may occasionally receive promotional content from the Los Angeles Times.