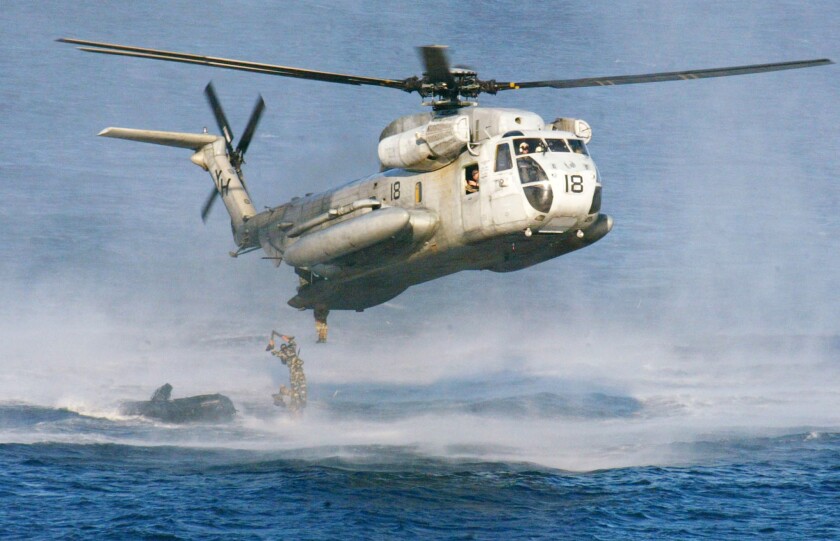 The U.S. Coast Guard said Friday that two Marine helicopters — each carrying six people — have collided off the Hawaiian island of Oahu.
Coast Guard Chief Petty Officer Sara Mooers said the Marine Corps reported the collision just before midnight local time.
See the most-read stories this hour >>
Mooers said a debris field has been spotted 2 1/2 miles off the coast, near the town of Haleiwa.
The Marine Corps tweeted that there is an active search-and-rescue underway.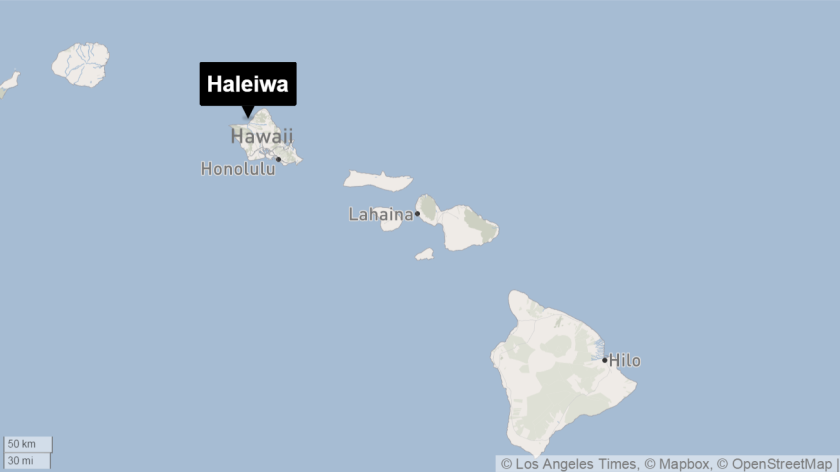 A U.S. defense official, who wasn't authorized to speak on the matter, said that the Navy lost contact with the helicopter around midnight local time and that six Marines were onboard each helicopter when they collided.
Marine spokesman Capt. Philip J. Kulczewski confirmed that there is a search-and-rescue operation for two CH-53E Marine Super Stallion helicopters off the coast of Oahu.
Join the conversation on Facebook >>
The aircraft are from Marine Heavy Helicopter Squadron 463, Marine Aircraft Group 24, 1st Marine Aircraft Wing from Marine Corps Base Hawaii, located about 12 northeast of Honolulu.
There was no immediate word on what caused the collision or whether any survivors have been found.
NEWSLETTER: Get the day's top headlines from Times Editor Davan Maharaj >>
The Associated Press contributed to this report.
ALSO:
How U.S. sailors almost started a crisis with Iran
Oscars 2016: Here's why the nominees are so white -- again
Chino Hills 7-Eleven still waiting for its Powerball winner to come forward
---