Newsletter: In search of pastrami
Happy Saturday and hello from El Segundo, where this storied newspaper is now headquartered, and where we can see both the marine layer from the Pacific and the flights from LAX. It's a lot like a SkyClub lounge, but without actual food — at least until our new Test Kitchen is finished. So our food is on the pages, and this week those pages are loaded with pastrami sandwiches, lox platters, latkes and brisket, as we delve into L.A.'s Jewish-style delis. We have a guide to 14 of them, along with a tribute to Canter's, where the nostalgia is piled as high as the pastrami.
We also have a story about a guy who probably dines out more than any of us, as he's on the road hosting charity dinners over half of the year. Billy Harris grew up in a family of performers, and he's taken his own retro show into restaurants: If you were at the last Beefsteak dinner event, he was the guy in the red-sequined dress.
Another event on the horizon is the presentation of this year's Julia Child Award, which this year is finally going to a woman, or rather two of them: Mary Sue Milliken and Susan Feniger.
We have more restaurant news, an update on the Inglewood craft brewer Three Weavers, and lots of recipes, including plenty that showcase all the seasonal corn at the markets, as well as a catalog of summer appetizers, not a few brownie recipes. With another heat wave coming soon, maybe bake a few batches while you can.
14 GREAT L.A. DELIS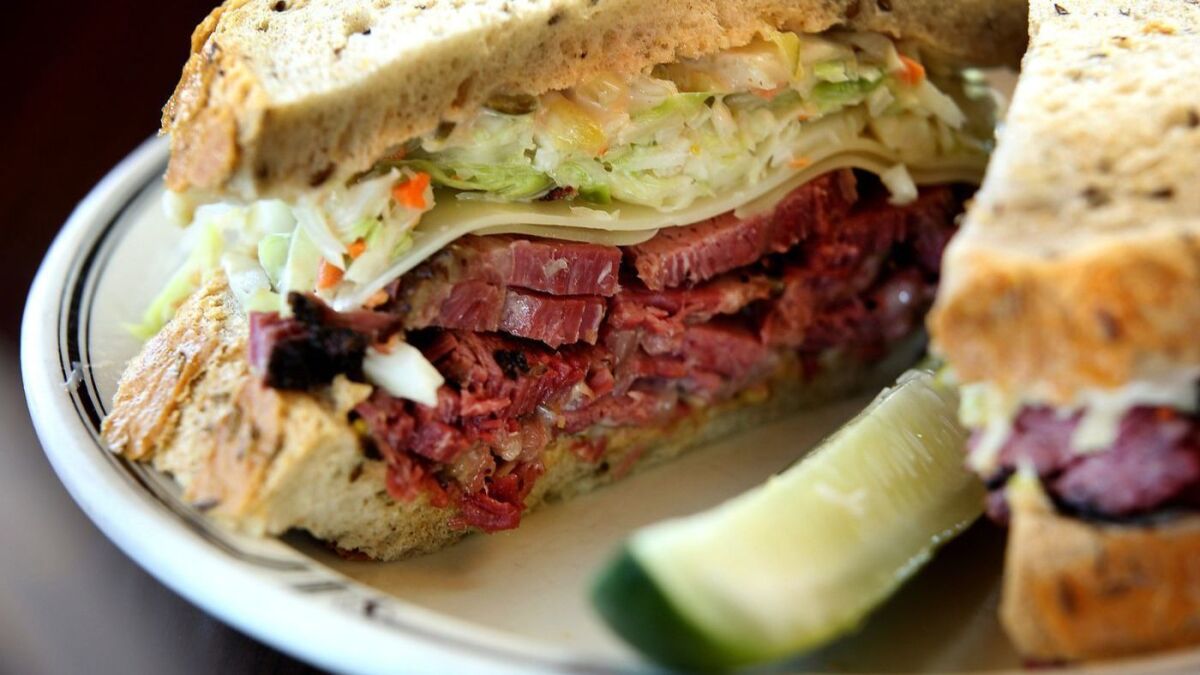 We may not have Katz's, but Los Angeles has a wealth of terrific Jewish-style delis, from Brent's to Langer's to the newly opened Freedman's. Deputy Food Editor Jenn Harris, whose mother went into labor with her "mid-bite through a knackwurst at Nate 'n Al," gives us a guide to 14 of this town's notable delis. Because sometimes we all need an enormous pastrami sandwich, a comforting bowl of matzo ball soup, a knish — and a healthy dose of nostalgia.
AN ODE TO CANTER'S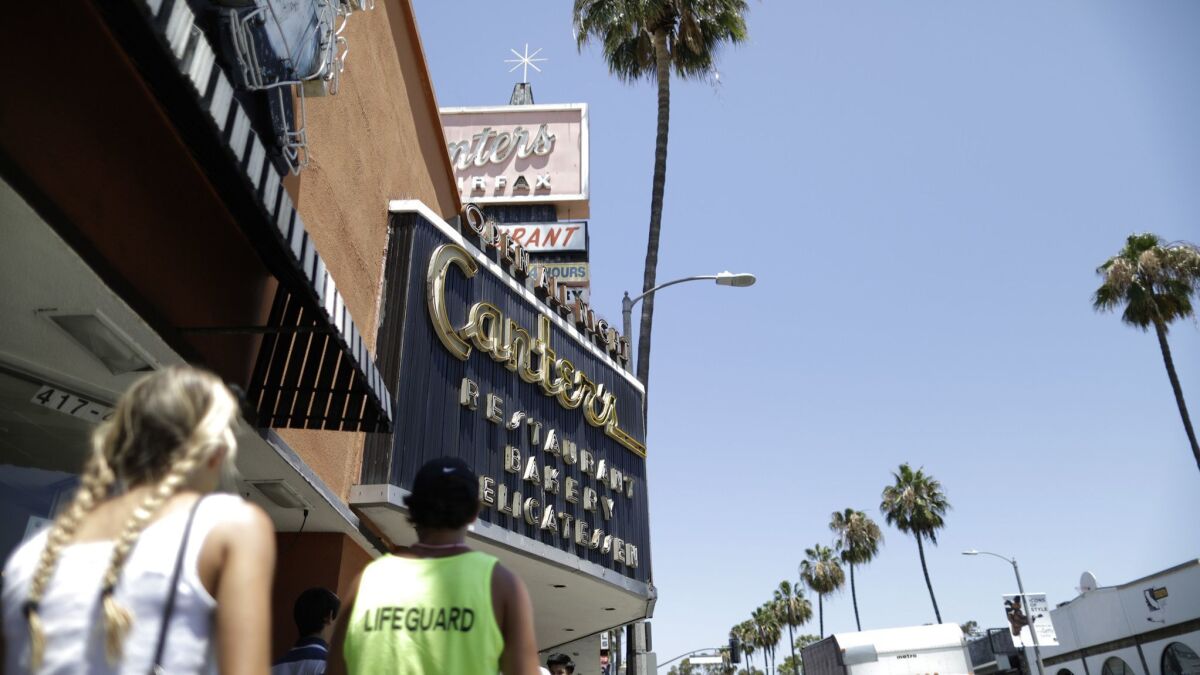 In a companion piece to Jenn's deli roundup, food writer Evan Kleiman gives us the back story to her longtime love of Canter's Deli on Fairfax, where she's been a "regulah" for decades, as was her mother. The deli, family-owned for generations, "provides the same level of comfort as lying around on the couch in your pj's."
VAUDEVILLE FOR THE 21ST CENTURY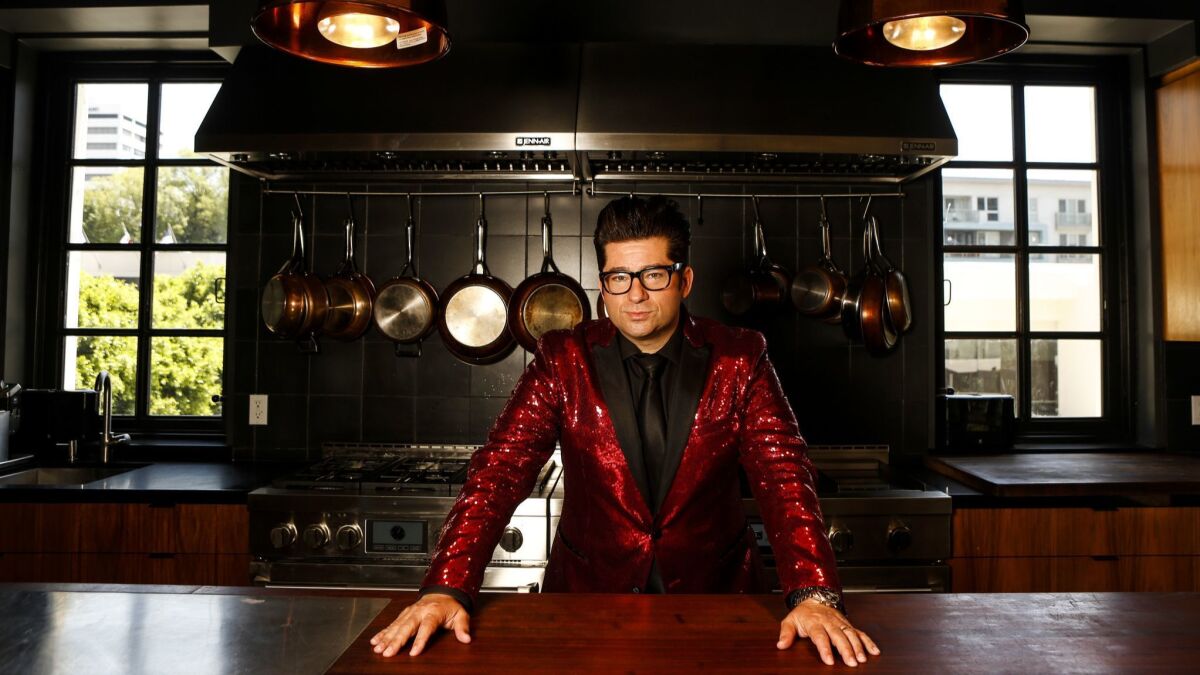 If you go to a lot of charity dinners — the kinds held at some of the best restaurants across the country — you've probably seen a sequins-clad guy with a pompadour and a microphone, introducing the chef or doing an auction to benefit No Kid Hungry. This is not an errant Elvis impersonator, but Billy Harris, a self-described culinary emcee, who has made an improbable career out of hosting dinners and events to raise money to combat childhood hunger.
PIONEERING WOMEN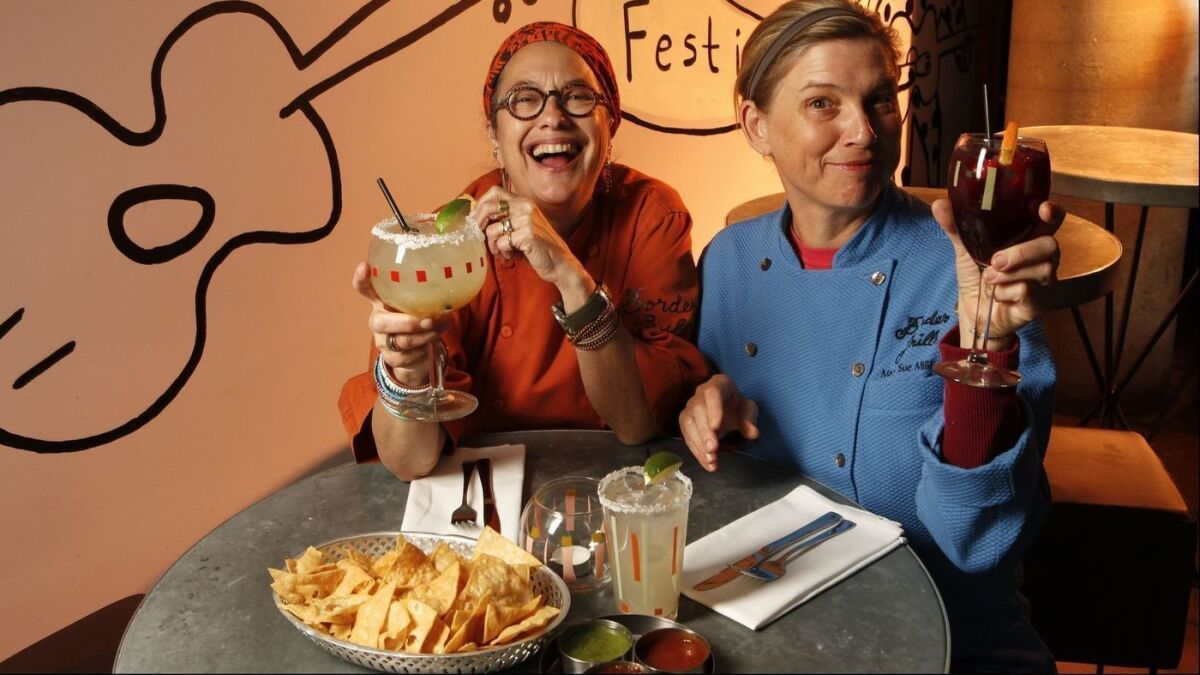 In this week's restaurant news column, Jenn reports that Border Grill chef-owners Mary Sue Milliken and Susan Feniger will be the first women, and first duo, to receive the Julia Child Award, now in its fourth year. A fitting and deserved honor, as the chefs have long credited Child, who was from Pasadena, with heavily influencing their careers. In other news, there's a new brewpub in Hancock Park, a brunch festival, called BrunchCon, coming to town next month and another highly anticipated restaurant going into Row DTLA.
CHILDREN OF THE CORN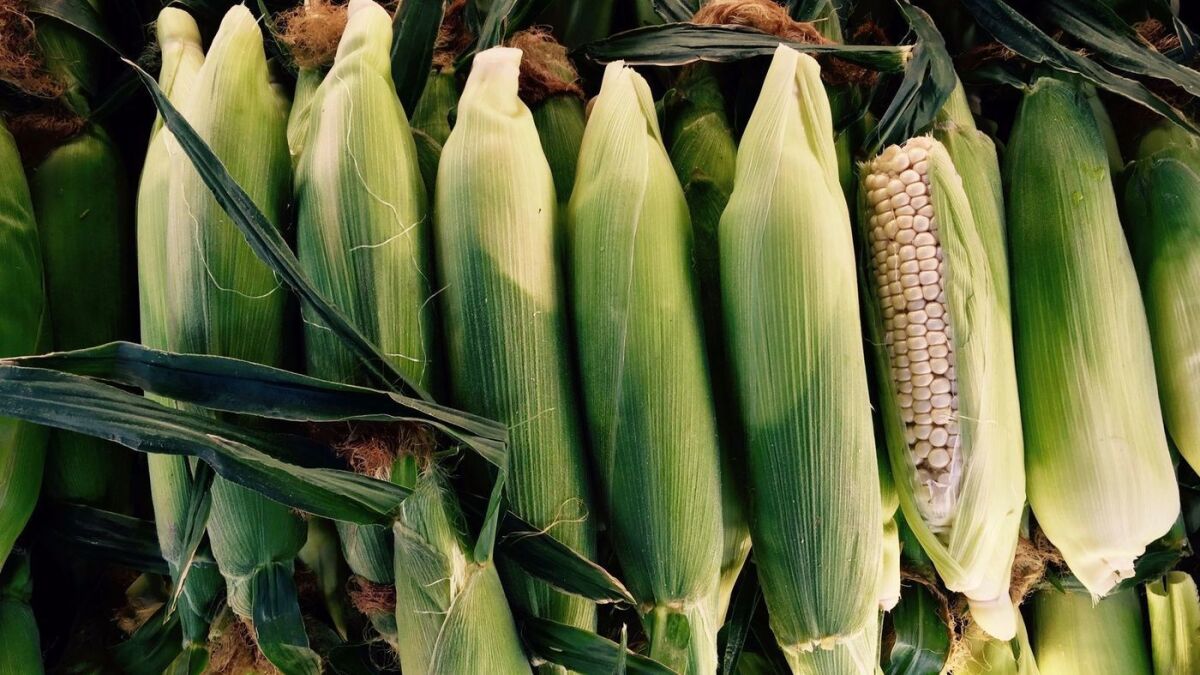 It's peak corn season at local farmers markets, Test Kitchen Director Noelle Carter tells us, with mounds of yellow and white ears in heirloom varieties loading the stands. Get the kids to help shuck the stuff if you can. You can do more than just boil it, as we mostly did in my Iowa childhood — try using it raw or grilling over a fire. You can also make use of cobs themselves, to infuse sauces, stocks and ice cream.
The Taste(s): Food Bowl may be over, but our events calendar is ongoing. Next up is our annual Labor Day festival, the Taste, held over the course of that holiday weekend at Paramount. And this year we're having two Tastes, not one, with the second happening in October in Costa Mesa. For more info and early tickets, go to extras.latimes.com/taste.
Jonathan Gold's 101 Best Restaurants, the authoritative annual guide to local dining, is online for subscribers featuring his 2017 Best Restaurants. If you don't have a copy of the booklet, you can order one online here.
Check us out on Instagram at @latimesfood.
And don't forget the thousands of recipes in our California Cookbook recipe database.
Feedback? We'd love to hear from you. Email us at food@latimes.com.
---