Newsletter: Essential California: Convicted in China for a crime in L.A.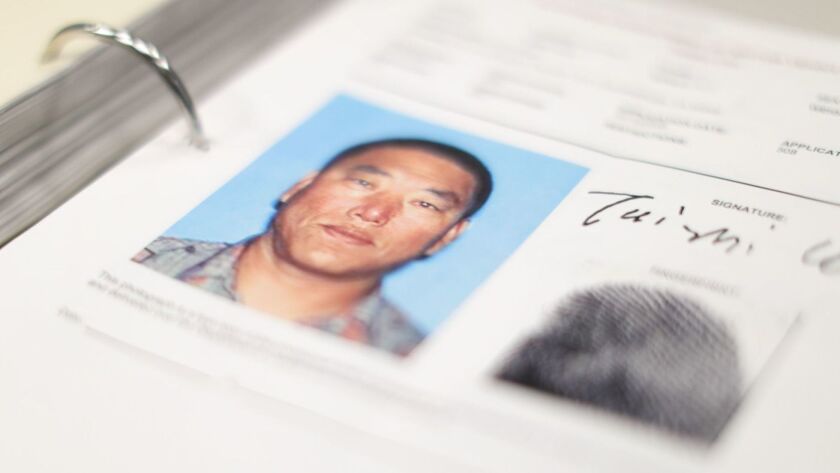 Good morning, and welcome to the Essential California newsletter. It's Monday, May 7, and here's what's happening across California:
TOP STORIES
It started with a triple homicide at a business in Koreatown and ended up in a Chinese courtroom, with the Los Angeles Police Department taking the unusual step of working with Chinese prosecutors to build a murder case. The case, among the first of its kind, could open the door for similar prosecutions — especially in Southern California, with its large Chinese immigrant population. Los Angeles Times
In a killer's wake
The Golden State Killer's rampage wrought terror in some places and barely registered in others. After an arrest in the serial killer case, communities from Sacramento to Dana Point are either reliving a nightmare or realizing how close they escaped one. Here are the stories from where the killer preyed. Los Angeles Times
-- Why did the attacker stop killing? Or did he? Sacramento Bee
-- For Visalia police, the Golden State Killer suspect is "the ghost we've been chasing." Los Angeles Times
Sex ed revisited
Officials are trying to get high schoolers more comfortable talking about sex. The hope is that an open dialogue will make them more likely to seek out condoms and STD testing, and eventually reduce the spread of disease. Los Angeles Times
Get the Essential California newsletter »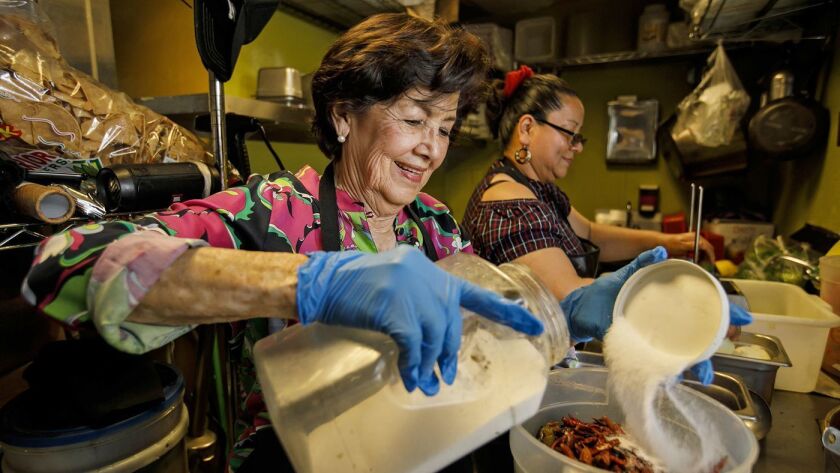 L.A. STORIES
Really? If things go as planned, a bulldozer will one day demolish Teddy's Tacos — a beloved neighborhood institution in the City of Industry — and the few patio tables where loyal customers enjoy the fresh ingredients and special touches Elena Castro puts into every meal, working with recipes and techniques developed over a lifetime. Chipotle Mexican Grill is coming soon. Los Angeles Times
Sneak preview: The very early stages of a Vermont Avenue light-rail line. Urbanize LA
The 3,000-hit club: A stunning visualization of Angels player Albert Pujols' milestone. Los Angeles Times
CRIME AND COURTS
No habla español: A lawsuit claims Albertsons grocery stores violated the rights of Latino employees with a policy forbidding workers to speak Spanish around non-Spanish speakers — even when conversing with one another during breaks or helping Spanish-speaking customers. Los Angeles Times
In the Valley: "Street takeovers" by car daredevils have San Fernando Valley residents worried. Los Angeles Daily News
Out of bounds? Lakeside teenager Hannah Anderson, who was kidnapped after her mother and younger brother were slain, is not happy about the TV movie made about her horrific case. San Diego Union-Tribune
Remember this? A blast back to the immigration wars of the 1990s: The Minutemen are back on the border. Los Angeles Times
POLITICS AND GOVERNMENT
GOP convention redux: The California Republican Party declined to offer an endorsement Sunday in the governor's race, a move that could hurt the chances for GOP voters to coalesce behind a candidate before the June 5 primary election. Los Angeles Times
-- A neo-Nazi was thrown out of the convention. Los Angeles Times
-- L.A. Mayor Eric Garcetti was an easy GOP punching bag. Los Angeles Times
-- For California Republicans, a familiar question: How to get back in the game? New York Times
Heating up: Going solar? In California, new home builders might have not a choice. Orange County Register
Ready for takeoff: Silicon Valley is bringing boom times to San Jose International Airport, which is expanding. SF Gate
CALIFORNIA CULTURE
Perfect waves: Kelly Slater's Surf Ranch is located 100 miles from the Pacific Ocean, set amid acres of brown fields in a Central California farming town. This is where the World Surf League is hosting its Founders' Cup competition. Los Angeles Times
Next level? Is there a business strategy behind Kanye West's commentary? Wall Street Journal
Flags on the field: Even NFL players can't afford the Bay Area. Sacramento Bee
Discuss: Is spring really San Francisco's best season? San Francisco Chronicle
Food for thought: An artist's view of L.A. though the lens of light and loneliness. Los Angeles Times
Hold the mayo: A onetime UC Riverside poet is having a moment in New York. "I think mayonnaise has a complex kind of relation to the sublime," says Fred Motens. The New Yorker
CALIFORNIA ALMANAC
Los Angeles area: Sunny, 77, Monday. Partly cloudy, 77, Tuesday. San Diego: Partly cloudy, 68, Monday. Mostly sunny, 69, Tuesday. San Francisco area: Sunny, 65, Monday. Sunny, 63, Tuesday. Sacramento: Sunny, 86, Monday. Sunny, 85, Tuesday. More weather is here.
AND FINALLY
This week's birthdays for those who made a mark in California:
Director Amy Heckerling (May 7, 1952) and veteran politician Bill Lockyer (May 8, 1941).
If you have a memory or story about the Golden State, share it with us. Send us an email to let us know what you love or fondly remember about our state. (Please keep your story to 100 words.)
Please let us know what we can do to make this newsletter more useful to you. Send comments, complaints and ideas to Benjamin Oreskes and Shelby Grad. Also follow them on Twitter @boreskes and @shelbygrad.
---