Newsletter: Essential California: Fury by the border
Good morning, and welcome to the Essential California newsletter. It's Tuesday, June 19, and here's what's happening across California:
TOP STORIES
President Trump stood defiant Monday against a growing backlash over his administration's "zero tolerance" immigration policy that since April has separated at least 2,000 children from their parents crossing the southern border, and he continued to falsely blame Democrats for the hard-line actions. Los Angeles Times
Plus: They flee terrifying violence in Central America, and arrive in a country that barbarically rips children from parents, writes columnist Steve Lopez. Los Angeles Times
And: Family separations at the border: How did we get here? Los Angeles Times
Uphill battle
Kevin de León stresses that he isn't naive about his chances of taking down Sen. Dianne Feinstein in November's general election. "I recognize that the vast majority of Californians don't know me. This is the opportunity now to get to know the voters," De León said after the June 5 primary, in which he won the second spot on the ballot for the U.S. Senate seat but lagged far behind the incumbent, a fellow Democrat. "I'm going to roll up my sleeves and go corner to corner in California." Los Angeles Times
Get the Essential California newsletter »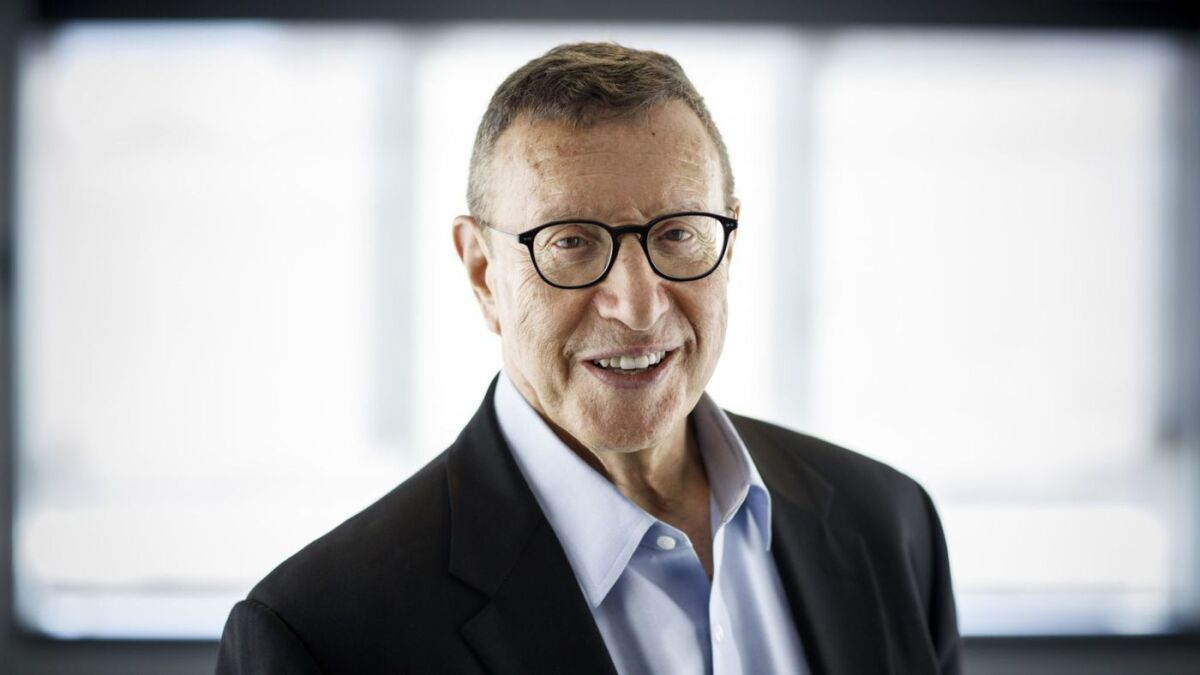 L.A. STORIES
News! Norman Pearlstine, who has spent 50 years in journalism helping shape some of the nation's most prominent publications — including Time Inc. magazines, Bloomberg News, Forbes and the Wall Street Journal — on Monday was named executive editor of the Los Angeles Times. Los Angeles Times
USC update: Testifying before legislators at the state Capitol on Monday, an attorney for USC defended its response to misconduct reports against a campus gynecologist, saying the university's decision to force out the physician through a secret internal process "worked efficiently." Los Angeles Times
Age-old question: Local lawmakers have faced resistance over where facilities to house the homeless should go. The funding has been approved, and city leaders are under pressure to swiftly address the squalor and misery on the streets, but the question of where to build remains politically fraught. Los Angeles Times
New project: Building L.A.'s rail system will create thousands of jobs. Can a transportation boarding school fill them? Los Angeles Times
End of an era: The Ports O'Call Village in San Pedro is closing its doors soon, to be replaced by a new waterfront development. Here are some scenes from the final days. L.A. Taco
IMMIGRATION AND THE BORDER
Heartbreaking: "Listen to children who've just been separated from their parents at the border." ProPublica
South of the border: Mexico sent in the army to fight the drug war. Many question the toll on society and the army itself. Los Angeles Times
POLITICS AND GOVERNMENT
Playing with fire: Gambling on a California split has its allure, but it's too much hassle — and a "real threat," says columnist George Skelton. Los Angeles Times
Intriguing: "The Council for Education and Research on Toxics has won million-dollar settlements using a controversial public health law." The Outline
Coming this fall: "California voters will weigh in this fall on whether to expand rent control options in cities around the state." Curbed LA
Let's make a deal: How California's sports teams are asking lawmakers for special deals. Capital Public Radio
Weighing in: Don't listen to the establishment critics, write former Gov. Arnold Schwarzenegger and Rep. Ro Khanna. California's open primary works. Washington Post
CRIME AND COURTS
Big haul: A search of a felon's home in Agua Dulce led Los Angeles County sheriff's investigators to a stash of more than 500 firearms, marking one of the largest seizures from a person forbidden by law from possessing guns. Los Angeles Times
DUI charge: An off-duty Los Angeles County sheriff's deputy has been arrested on suspicion of drunk driving after crashing his pickup truck into several parked vehicles in Palmdale. Los Angeles Times
Looking back: The killing of Robert F. Kennedy. Boom California
Stabbing: A dispute in a North Hollywood park early Monday led one man to stab another to death, authorities said. Los Angeles Daily News
THE ENVIRONMENT
Sad: "A giant, 1-ton Holstein steer that loved to eat bread and received international attention when it competed for the title of world's tallest bovine has died." Associated Press
CALIFORNIA CULTURE
The latest ballers: Meet "the LaVar Ball of college football," whose youngest son is determined to live up to the hype at USC. Los Angeles Times
Again?! FIFA has opened disciplinary proceedings against Mexico over an anti-gay chant. Los Angeles Times
Tech diplomacy: "Apple's chief executive, Timothy D. Cook, may be the leader of the world's most valuable public company, but lately he has had to act a lot like the tech industry's top diplomat." New York Times
Ominous story: California's high rent leaves many one crisis away from financial ruin. KPCC
CALIFORNIA ALMANAC
Los Angeles area: Sunny, 77, Tuesday. Sunny, 82, Wednesday. San Diego: Partly cloudy, 72, Tuesday. Partly cloudy, 74, Wednesday. San Francisco area: Partly cloudy, 64, Tuesday. Cloudy, 62, Wednesday. Sacramento: Sunny, 95, Tuesday. Sunny, 93, Wednesday. More weather is here.
AND FINALLY
Today's California memory comes from Al Atlansky:
"After basic training in San Antonio, Texas, in 1958, I was sent to March Air Force Base in Riverside to become a crash rescue firefighter. And yes, you can fry an egg on the flight line in the heat of a summer's day in that desert! Hated the hot summers and cold winters, especially on my 305 Honda motorcycle. Years later, living in England and putting up with the damp and rain, my brother who lived in Foster City near San Francisco suggested I check out Santa Cruz, as the weather was mild, people humanitarians as well as the government. Close to San Francisco, mountains, Monterey Bay for my beloved fishing, Big Sur, Carmel, etc. After my family enjoyed a week in Santa Cruz on vacation, my daughter and I talked it into my English-born wife to move there in 1982. When I walked among redwood trees over 3,000 years old, I knew that we found heaven on earth. Stability, peace, love and contentment!"
If you have a memory or story about the Golden State, share it with us. Send us an email to let us know what you love or fondly remember about our state. (Please keep your story to 100 words.)
Please let us know what we can do to make this newsletter more useful to you. Send comments, complaints and ideas to Benjamin Oreskes and Shelby Grad. Also follow them on Twitter @boreskes and @shelbygrad.
Get our Essential Politics newsletter
The latest news, analysis and insights from our politics team.
You may occasionally receive promotional content from the Los Angeles Times.