Newsletter: Essential California: Deputies stopped thousands of innocent Latinos on the 5 Freeway in hopes of their next drug bust
Good morning, and welcome to the Essential California newsletter. It's Friday, Oct. 5, and here's what's happening across California:
TOP STORIES
A team of Los Angeles County sheriff's deputies cruises the 5 Freeway, stopping motorists on the Grapevine in search of cars carrying drugs. They've worked the mountain pass in Southern California since 2012 and boast a large haul: more than a ton of methamphetamine, 2 tons of marijuana, 600 pounds of cocaine, millions of dollars in suspected drug money and more than 1,000 arrests. But behind those impressive numbers are some troubling ones. More than two-thirds of the drivers pulled over by the Domestic Highway Enforcement Team were Latino, according to a Times analysis of Sheriff's Department data. And sheriff's deputies searched the vehicles of more than 3,500 drivers who turned out to have no drugs or other illegal items, the analysis found. The overwhelming majority of those were Latino. The department denies that the team engages in racial profiling. Los Angeles Times
How we reported the story: Behind the numbers. Los Angeles Times
Midterm madness!
Meet Young Kim, an Asian American immigrant woman running for Congress in a Republican party led by Donald Trump. Kim — a woman, a Korean American and an immigrant — is not the typical GOP candidate. But even with a compelling profile, she's struggling with the unpopularity of a president from her own party. Los Angeles Times
Get more midterm election coverage on our Decision California page.
A minor detained in adult jails
For a year, the U.S. government mistakenly held a Guatemalan teenager in adult jails after a dental exam determined that he was most likely over 18. After his birth certificate was authenticated, the 17-year-old was finally moved into a youth shelter. The case has renewed concerns over the use of dental forensics to determine age. Los Angeles Times
Get the Essential California newsletter »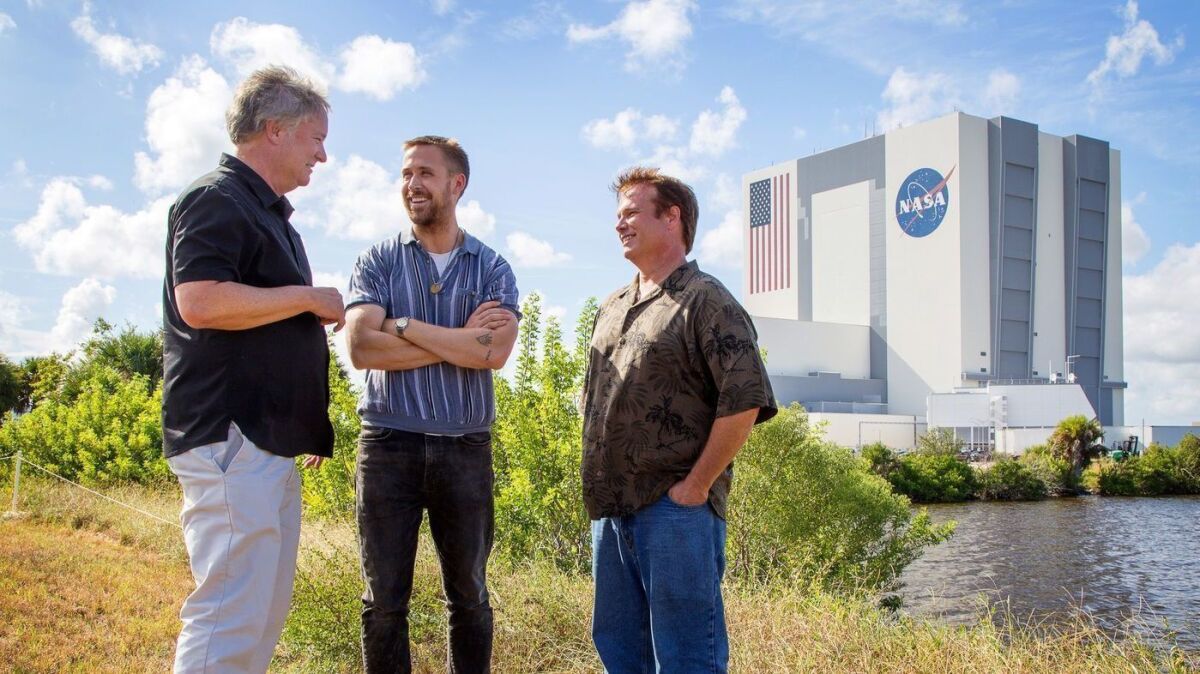 L.A. STORIES
One down: Hyun-Jin Ryu handcuffed the Atlanta Braves and his teammates swatted three home runs as the Dodgers overpowered their guests with a 6-0 victory in Game 1 of the National League Division Series. Los Angeles Times
Plus: Hey, Dodgers fans, what's one nice thing about the Braves? Los Angeles Times
Rain rain, go away: With the rainy season looming, residents of Lake Elsinore and other burn areas wait for the next disaster: mudslides. Los Angeles Times
Painful choices: Julie Chen Moonves and other spouses caught up in the #MeToo era face a difficult decision. Los Angeles Times
Bargaining talks: "Why the LAUSD superintendent's calendar matters to the school district's strike-ready teachers." LAist
IMMIGRATION AND THE BORDER
Quite a story: "A group of Latina women across the country have been working in secret, turning their homes into shelters for abused immigrant women." California Sunday Magazine
POLITICS AND GOVERNMENT
Coming in 2020? 150% interest on a loan? Consumer advocates hope the threat of a ballot measure will get lenders to ease up. Los Angeles Times
Gas tax fight: Los Angeles Mayor Eric Garcetti joined business and labor leaders to urge voters to reject Proposition 6, saying a repeal of the state's new gas tax could force years-long delays for dozens of transportation projects across Southern California. Los Angeles Times
Skelton says: Gov. Jerry Brown got better with calming age and invaluable experience — and so did his signing and veto messages, writes columnist George Skelton. Los Angeles Times
CRIME AND COURTS
Sentenced: A judge Thursday sentenced onetime record producer and rap mogul Marion "Suge" Knight to nearly three decades in prison for killing a man during a 2015 hit-and-run. Los Angeles Times
Crash lawsuit: The mother of two boys killed in Boyle Heights last year after a Los Angeles County sheriff's deputy crashed into a group of pedestrians has filed a lawsuit against the Sheriff's Department. Los Angeles Times
Claims filed: The father and brother of Melyda Corado, the 27-year-old store manager killed by a police officer's bullet at a Trader Joe's in Silver Lake, have filed claims for damages with the city. Los Angeles Times
Problems in Ventura: With nowhere to go, kids on probation stay locked in Ventura County juvenile hall. Ventura County Star
Like a "Black Mirror" episode: Police in Santa Clara County used Fitbit data to charge a 90-year-old man in San Jose with his stepdaughter's killing. Los Angeles Times
THE ENVIRONMENT
The foliage: Who says L.A. doesn't have seasons? Here are 12 places to find autumn leaves. Curbed LA
Of loss and redemption: Sonoma County Supervisor Susan Gorin forges ahead after the loss of her home in the Nuns fire. Press Democrat
CALIFORNIA CULTURE
In theaters soon: For Ryan Gosling, the approval of Neil Armstrong's sons was a giant leap in bringing "First Man" to the big screen. Los Angeles Times
LOL: LeBron James gave up wine for a two-week cleanse and it made him want wine more. Los Angeles Times
The big hack: How China used a tiny chip to infiltrate U.S. companies. Bloomberg
Active listening? Hi-fi bars arrive in Los Angeles, as In Sheep's Clothing and the Gold Line deliver vinyl-only audiophile sound. Los Angeles Times
Playwright's legacy: Discovering Eugene O'Neill's San Francisco. New York Times
CALIFORNIA ALMANAC
Los Angeles area: partly cloudy, 75, Friday; partly cloudy, 74, Saturday. San Diego: partly cloudy, 72, Friday; partly cloudy, 70, Saturday. San Francisco area: sunny, 66, Friday; sunny, 68, Saturday. San Jose: sunny, 73, Friday; partly cloudy, 74, Saturday. Sacramento: partly cloudy, 77, Friday; sunny, 80, Saturday. More weather is here.
AND FINALLY
Today's California memory comes from Gary Fitt:
"Around the mid-'70s I hitchhiked a lot, mostly to the beach and back home (near the old Aviation High School in Manhattan Beach). My first real adventure was hitchhiking to "the (Colorado) river" with my friend Rob one weekend when I was a freshman in high school. After high school I hitchhiked up and down California. People enjoyed having someone to talk to on long drives; most of the time about Jesus and my need to get saved! Back then I thought, 'Oh no, not again' and would politely listen. (Then I became a believer myself!) Today, I still thank God for each one that preached to me, and the rest that gave me rides for nothing but a listening ear in return."
If you have a memory or story about the Golden State, share it with us. Send us an email to let us know what you love or fondly remember about our state. (Please keep your story to 100 words.)
Please let us know what we can do to make this newsletter more useful to you. Send comments, complaints and ideas to Benjamin Oreskes and Shelby Grad. Also follow them on Twitter @boreskes and @shelbygrad.
---