Newsletter: Essential California: Tattoo troubles for the L.A. County Sheriff's Department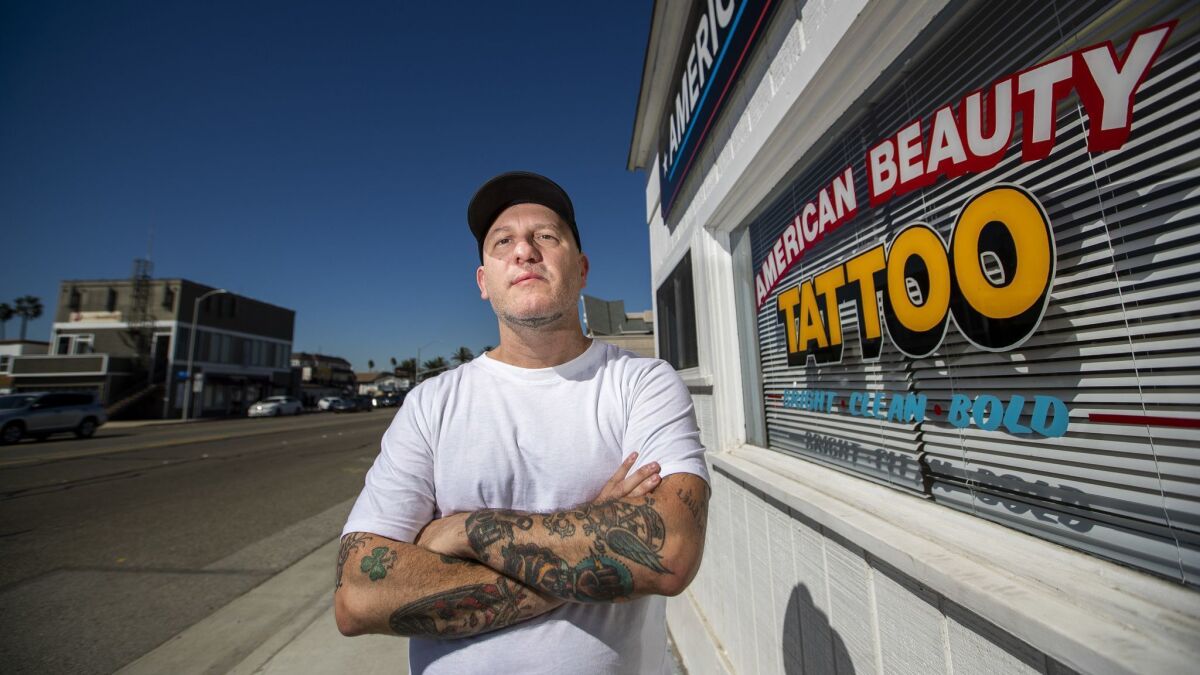 Good morning, and welcome to the Essential California newsletter. It is Saturday, Oct. 27. Here's what you don't want to miss this weekend:
TOP STORIES
The L.A. County Sheriff's Department is paying a growing price for its failure to extinguish tattooed secret societies that decades of watchdog reports and lawsuits have accused of promoting overzealous policing and cliques. The tattoos and questions about cliques are being used to challenge deputies' credibility in court. Officers who are sued over allegations of excessive force have been compelled to answer questions about their ink and allow it to be photographed. "What goes around comes around," said Merrick Bobb, who was a civilian monitor of the Sheriff's Department for 22 years. He said the persistence of deputy cliques demonstrates a failure of management. Los Angeles Times
Worth the wait
It was the longest World Series game in history. More important for the Dodgers, after Max Muncy broke a 2-2 tie with a home run in the 18th inning at Dodger Stadium early Saturday morning, the team has gained new life. Can the boys in blue even their series with the Boston Red Sox on Saturday night? Los Angeles Times
Plus: Are you ready for the "Los Angeles Sports Equinox"? The Dodgers, Rams, Clippers, Kings and Galaxy will all play on Sunday. Los Angeles Times
And: Watch Mary Hart "dance" during a critical moment of the Dodgers game. Los Angeles Times
Possible wrongdoing
A Los Angeles city employee who inspected a colossal mansion under construction in Bel-Air received "items of value" in connection with that work, according to a city investigator. During a deposition earlier this month, special investigator Randolph Osborne said a city probe had turned up evidence of possible wrongdoing by a Department of Building and Safety inspector. Osborne, who works for the personnel department, said there was "not necessarily … proof of taking bribes, but receiving items of value." He testified that he had turned over information to the FBI because he believed "there was a crime potentially committed." Los Angeles Times
ICYMI: A massive reduction in value of the Bel-Air mega-mansion sparks questions over what defines "ultra-high-end luxury." Los Angeles Times
Danger in the park
With its scenic vistas, rushing waterfalls and groves of ancient giant sequoia trees, Yosemite National Park is revered by visitors as a place of incomparable beauty, but beneath the majestic landscapes lie unforeseen dangers that claim dozens of lives each year. At least 10 people have died in Yosemite this year, six of them from falls and others for reasons such as underlying medical conditions and lack of water. That number appears to be trending in line with recent years in which the park has seen 13 to 20 fatalities annually. Yosemite welcomed about 4.3 million visitors last year. Los Angeles Times
AROUND CALIFORNIA
Heehaw! Love those heehaws and snorts, but Death Valley aims to become a "no-burro zone." Los Angeles Times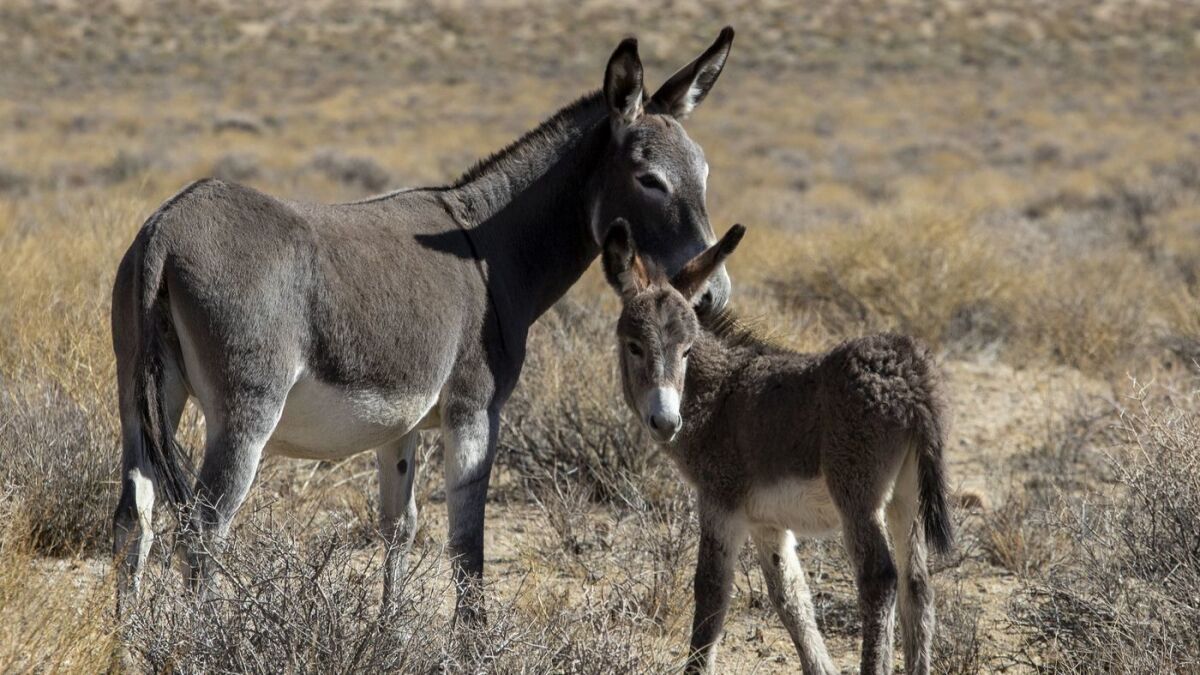 More suspicious packages: Federal and local authorities on Friday were examining suspicious packages that were mailed to Sen. Kamala Harris (D-Calif.) and billionaire political activist Tom Steyer, an outspoken critic of President Trump. Los Angeles Times
More victims: A Huntington Memorial Hospital obstetrician repeatedly accused of sexual misconduct against patients was sued this week by a woman who claims he committed "obstetrical violence" while delivering her child eight years ago. Los Angeles Times
Robin Abcarian: Trump says Californians are "rioting" against "sanctuary" cities. There he goes again. Los Angeles Times
Midterms! In the closing days of the election, Trump turns to his favorite weapon: immigration. Washington Post
See you in court: "The Department of Justice intends to sue a Navy contractor accused of widespread fraud in the cleanup of San Francisco's toxic shipyard, bolstering whistleblower allegations of misconduct and deepening federal scrutiny of the city's most ambitious redevelopment project since the 1906 earthquake." San Francisco Chronicle
Plus: "The state of California on Friday agreed not to enforce its own state net neutrality law until a final court decision on the Trump administration's decision to overturn the 2015 Obama-era open internet rules." Reuters
Sad: WarnerMedia is shutting down FilmStruck, its streaming service focused on movie fans. Los Angeles Times
Garlic breath in Gilroy! "Since its inception as an agricultural boomtown, Gilroy, California, has been known as the 'garlic capital of the world' — and town leaders want it to stay that way." Curbed
Ruh-ro: "Tesla Inc., with a fresh civil fraud settlement now behind it, faces a new legal problem: a deepening criminal investigation." Wall Street Journal
Get the Essential California newsletter »
THIS WEEK'S MOST POPULAR STORIES IN ESSENTIAL CALIFORNIA
1. For nearly 30 years, this Koreatown KFC has been a misunderstood L.A. landmark. Los Angeles Magazine
2. Seventy fun facts about In-N-Out Burger in honor of its 70th birthday. Los Angeles Daily News
3. No front license plate? Fix it or face a hefty fine. Orange County Register
4. At Hollister Ranch, homeowners enjoy private beaches — and hefty tax breaks too. Los Angeles Times
5. When a Starbucks closes in L.A., does anyone notice? This community does. USA Today
ICYMI, HERE ARE THIS WEEK'S GREAT READS
On the trail: House Minority Leader Nancy Pelosi doesn't care about the invective hurled her way, in whatever language. She doesn't care that her face has appeared, menacing and twisted, in thousands of Republican attack ads. She doesn't care that life is a full-time residency in travel hell — a blur of meals on the run, flight delays, a different hotel each night. She cares about one thing, distilled in the advice Pelosi gives Democrats with any qualms about distancing themselves for political sake from the national party or its lightning-rod leader. "Do whatever you have to do," she tells them. "Just win, baby." Los Angeles Times
Great story: Janet Marie Smith has a strong connection to the World Series: She helped renovate both stadiums. Los Angeles Times
Wow: Silicon Valley nannies are the phone police for kids. New York Times
Some thoughts: Pulitzer Prize winner Sonia Nazario is a child of immigrants, and she has a plan to fix immigration. New York Times
Plus: This is what it's like to be a migrant in the age of Trump. Politico Magazine
Impressive: "The man who has eaten at more than 7,300 Chinese restaurants, but can't use chopsticks and doesn't care for food." South China Morning Post
A history lesson: "Mary Ellen Pleasant was born a slave in the South, grew up in Massachusetts, and made her way out to San Francisco in 1852 where she became a successful and influential entrepreneur during the Gold Rush, running boarding houses and laundry services. She did this all by passing as white and secretly defending the rights and position of San Francisco's black community." KQED
RIP: The death of Hollywood's middle class. Fast Company
Please let us know what we can do to make this newsletter more useful to you. Send comments, complaints and ideas to Benjamin Oreskes and Shelby Grad. Also follow them on Twitter @boreskes and @shelbygrad.
---