Newsletter: Essential California: How two reporters delved deep into the Borderline shooting
Good morning, and welcome to the Essential California newsletter. It is Saturday, Jan. 5. Here's what you don't want to miss this weekend:
In the deluge of news these last few months, it's easy to forget the town of Thousand Oaks was hit by a horrific tragedy — a shooting at the Borderline Bar and Grill that killed 12 people. Times reporters Soumya Karlamangla and Brittny Mejia kicked into high gear to cover the shooting, but as it faded into memory — overtaken by fires and news out Washington — they didn't forget about the people inside that western-themed watering hole. Earlier this week they produced a stunning story that reconstructed what played out on Nov. 7 by talking to as many people who were in the bar that night as they could. Here's how it came together:
Q: Why did you want to do this story?
Brittny: Less than 24 hours after the shooting, fires broke out across California and seemed to overshadow what happened at Borderline. I spent Nov. 8 in Thousand Oaks reporting on the shooting, and on Nov. 9 I was in Malibu watching the Woolsey fire set that city ablaze. Reporters got distracted by other horrific news.
So even weeks after the shooting, there was still so much we didn't know about what happened inside the bar and so many stories that we felt were important to tell.
Soumya: After the shooting, I started going to funerals for the victims and kept hearing the same thing: These people saved lives before they were killed. Also I'm from Thousand Oaks, and in talking to people here, I listened to many tales of bravery and heroics inside the bar. There has to be something there, I thought.
My editor, Steve Clow, is coincidentally also from Thousand Oaks, so he was particularly interested in uncovering more about the shooting and encouraged us to pursue this story.
Q: How did you contact people?
Soumya: Being the more Type A of the two of us, I made a spreadsheet with the names of everyone who we knew was at the bar, along with info on where they were inside the bar (like on the dance floor or near the bathroom, etc) and their contact information. We ended up with more than 100 names. Then we just went for it.
Brittny: We asked some reporters in the newsroom for phone numbers of people they had already interviewed, but mostly we contacted survivors through social media. We also tried to reach families of the people who died, thinking they would have heard from cops about what transpired in the moments leading up to their loved ones' deaths. We messaged people on Twitter, Facebook and Instagram (the last being by far the most effective). Most people didn't respond to our messages, but if they did, we asked for their cell numbers and called them. We pulled people's phone numbers from databases. Once we had built trust with a survivor, we would ask him or her to ask their friends who were also at Borderline that night to call us.
We know that recounting the worst night of your life isn't easy, and we're so thankful to everyone who responded to us and shared with us.
Q: This kind of reporting can take an emotional toll. How did you deal with that?
Brittny: We took a lot of breaks to pet Soumya's dog, Cooper. Which was amazing.
Soumya: How could this face not make you feel better?? (This is actually the second time Cooper has been featured in an Essential California newsletter, so I think it's time for me to officially nominate him for L.A. Times mascot.)
Brittny: Still, there were nights where I dreamed about what happened. About shooters chasing me or trying to help people escape a dangerous situation or about people dying. It was just important to talk about it and balance the workload, which luckily wasn't hard, because I had a great teammate.
Soumya: At one point I had to take a five-day break because I was so overwhelmed I couldn't function. I kept thinking mass shooters were going to show up where I was, and the sounds and lights of ambulances started to freak me out. Obviously what people at the bar that night dealt with is much worse, but talking to people who have lost kids or listening to people describe how they hid and waited to die can be painful too. Especially when it's all happening in your hometown.
Even during my mini-vacation, I kept texting Brittny with thoughts about the story, unable to let go. She eventually stopped responding, because she knew it wasn't healthy for me. I'm so grateful for Brittny — both for that act of kindness and for her picking up the slack without complaint when I needed to clear my head.
Q: How do you feel now that the story is out?
Brittny: I feel so happy that we did this story. The reception has been so positive from people who were inside the bar or who lost people that night. It's really reaffirmed the feeling that this was such an important story to tell.
Soumya: I feel honored and proud that I was able to tell this story. I think I was probably unhealthily attached to this piece because it was about my town and I was angry the shooting wasn't getting enough attention. I feel like Brittny and I were able to memorialize the people who died and hopefully help people heal, and that means so much to me.
Get the Essential California newsletter »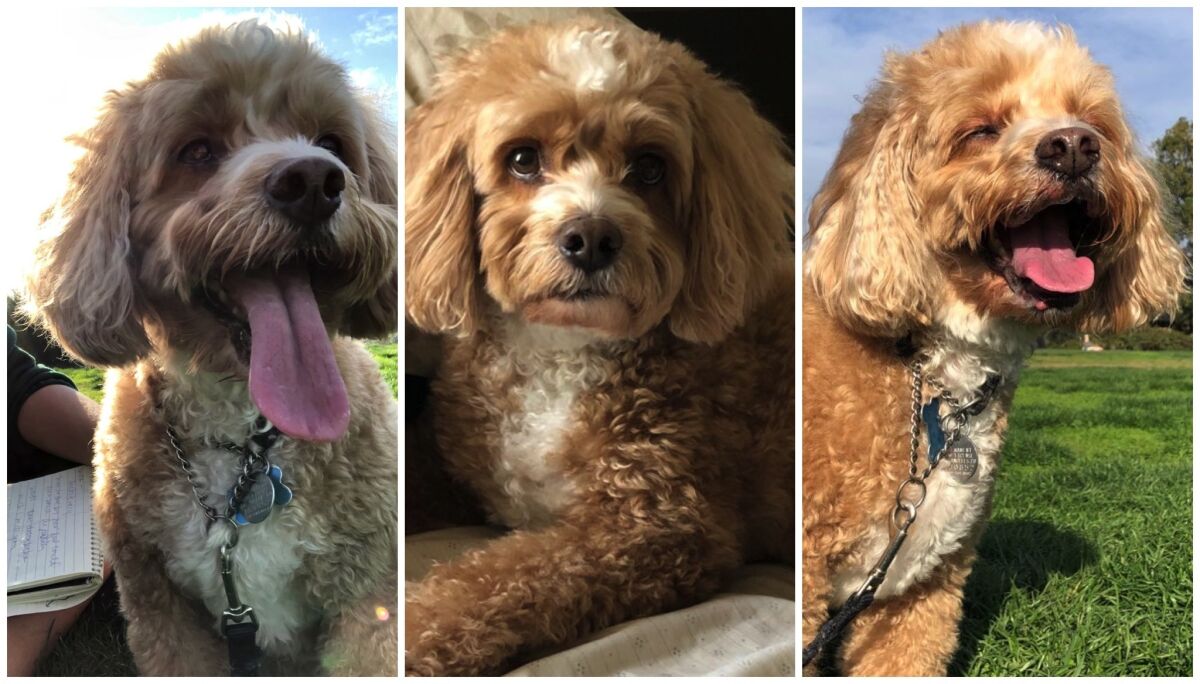 TOP STORIES
Hollywood's changing face
In the last days of 2018, as Stacy L. Smith and her pioneering team of researchers at USC Annenberg were putting the final touches on one of the most comprehensive and intersectional reports on inclusion in Hollywood to date, a historic finding in the data sent a ripple of excitement through the lab. Their research found that in 2018, a year of record-breaking box office, more black filmmakers — 16, to be exact — directed films among Hollywood's 100 highest-grossers than ever before in the study's 12-year span, representing 14.3% of top directors. But as Smith is often quick to remind, an enormous amount of work remains to be done. Los Angeles Times
Garcetti in a pickle
Mayor Eric Garcetti's long-standing political inclination to avoid confrontation is being tested, as a teachers strike threatens to disrupt the families of half a million students in greater Los Angeles. A headline-grabbing work stoppage could renew scrutiny of Garcetti's detachment from L.A. Unified during his two terms as mayor and complicate his presidential ambition. At the same time, it offers an opportunity to use his bully pulpit to bring the sides together, even on a superficial level. On Thursday, the mayor said the strike was "inevitable," a comment that could be seen as giving himself political cover over trying to stop the impasse. Los Angeles Times
AROUND CALIFORNIA
Overnight shooting: Three people were fatally shot and four injured late Friday at a bowling alley, Gable House Bowl, in Torrance. Officers were trying to identify the gunman or gunmen. Los Angeles Times
One of his final acts: Gov. Jerry Brown's pardon of former state Sen. Roderick Wright for a voting fraud conviction was supported by several top political figures in California but was opposed by Los Angeles County District Atty. Jackie Lacey, who warned it "would set him above the law," according to court documents. Los Angeles Times
Uh oh: An inquiry by the state controller's office found that the city of Industry continues to have abysmal oversight of its finances, and questions whether heavily discounted rent of city-owned homes to city officials amounts to gifts of public funds. Los Angeles Times
More trouble in Torrance: A former teacher fired in 2014 by St. James Catholic School after she received a breast cancer diagnosis can sue the school, a federal appeals court ruled last month. It's the latest legal drama for the school, where two nuns are accused of stealing more than $500,000. Los Angeles Times
More shutdown fallout: Several sites in Death Valley National Park are closing Friday because of health and safety concerns over human waste, trash, vandalism and damage to park resources, officials said. Los Angeles Times
Pacific Gas & Electric's woes: "Facing staggering liability costs for its potential culpability in a series of deadly wildfires, the parent company of California's largest utility is exploring whether to sell off a major part of the company." NPR
In court: "Federal immigration officials were barred Thursday from conducting any more unannounced raids on Cambodian immigrants living in the U.S. with deportation orders, dealing a blow to the Trump administration, which has significantly stepped up deportations of Southeast Asian immigrants." BuzzFeed
By the Bay: "The halls of San Francisco City Hall have awoken from the holiday break, and the members of the Board of Supervisors are busy sparring over a singular task — choosing one of their own as their leader." San Francisco Chronicle
Coming soon: "As part of his broad education blueprint for California, Gov.-elect Gavin Newsom will propose a full two years of free community college in his first budget next week." Politico
For sale: "A terraced parcel on more than an acre touted as once owned by Johnny Weissmuller of 'Tarzan' fame is selling in Studio City for just under $1.5 million." Orange County Register
THIS WEEK'S MOST POPULAR STORIES IN ESSENTIAL CALIFORNIA
1. Here's how Paradise ignored warnings and became a deathtrap. Los Angeles Times
2. A rattle with death in Yosemite. Outside Magazine
3. Who is Anna March? Los Angeles Times
4. Colusa County makes way for a new neighbor — the governor they "never voted for." CalMatters
5. Private dreams and public ideals in San Francisco. The New Yorker
ICYMI, HERE ARE THIS WEEK'S GREAT READS
Great story: Bea Barajas' father worked at Langer's Deli for the last 50 years. She writes: "He has always spoken highly of the Langer family, and Langer's has been there to help with life changes for him and his daughter — me — for her entire life, with sandwiches and memories and support. I love that Langer's has provided for him and us in many ways other than in a monetary sense — it is a place that will always be cherished by the Barajas family." Los Angeles Times
Golden Globes preview: Here's your guide to watching the show on Sunday. Los Angeles Times
Tragic story: "What happens when you say no to MS-13." ProPublica
2020 watch: Checking in on Mayor Garcetti's presidential prospects. Los Angeles Daily News
Plus: How to run for president while you're running a city. The Atlantic
Please let us know what we can do to make this newsletter more useful to you. Send comments, complaints and ideas to Benjamin Oreskes and Shelby Grad. Also follow them on Twitter @boreskes and @shelbygrad.
---