Newsletter: Essential California: A pilot's mysterious double life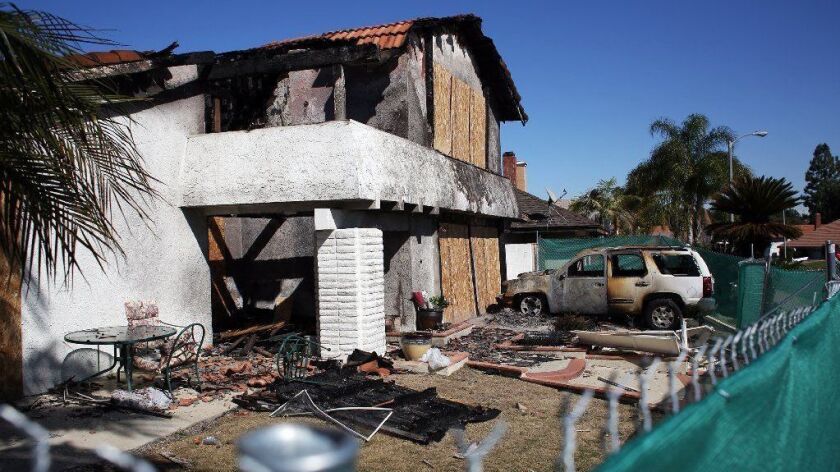 Good morning, and welcome to the Essential California newsletter. It's Tuesday, March 12, and here's what's happening across California:
TOP STORIES
Jordan Aaron was the president of a Carson City sushi restaurant who once ran for justice of the peace in Arizona. Antonio Pastini was the brash ex-Chicago cop who befriended a brothel mogul and spun yarns of a bare-knuckled youth in the Windy City that read like a cross between "Goodfellas" and "The Outsiders." They were one and the same person. He used two names and two Social Security numbers. He kept different driver's licenses and bank accounts under the two names, an ex-wife alleged. The ex-wife — one of four — said in court filings that he kept multiple identities to hide money, and she hinted that he had "trouble with the law." When his plane crashed into an Orange County suburb, killing him and four other people ready to watch the Super Bowl, his story came to light. Los Angeles Times
The battle over online privacy
A landmark California law signed last year to enact the strongest privacy rules in the country and regulate the online marketplace of personal data is caught in a tug of war between industry lobbyists who want to weaken it and consumer groups that say it doesn't go far enough. The California Consumer Privacy Act, which takes effect in January, will grant people in the state new rights to control the information that businesses gather about them and sell at a time when tech companies such as Facebook, Google and Amazon are facing pressure to change their data collection and advertising practices. Los Angeles Times
$185 an hour for reading news?
The warnings have been ominous for motorists winding their way to and from San Diego along a busy stretch of Interstate 5 in South Orange County — a future of crushing gridlock unless something drastic is done. Transportation planners have been trying to sell skeptical residents for more than a decade on an extension of the Highway 241 toll road to help ease traffic. To win public support for the extension or an alternative solution, the toll road agency has turned to consulting firms to wage a multimillion-dollar public outreach campaign. But that spending is sparking questions about how the public agency is using the money. Los Angeles Times
Get the Essential California newsletter »
L.A. STORIES
Tragic story: When Alinzia Davenport recalls her godbrother as a little boy, a vivid image comes to mind: a tiny Victor McElhaney in the middle of a drum circle led by older men, keeping up with the beat on his bongos. "I just knew one day he was going to be a famous old man and we'd be going to his concerts," Davenport said. Instead the USC music student, a gun control advocate, was fatally wounded near the campus. Los Angeles Times
Plus: McElhaney's death is shaking two cities hit by senseless violence. Los Angeles Times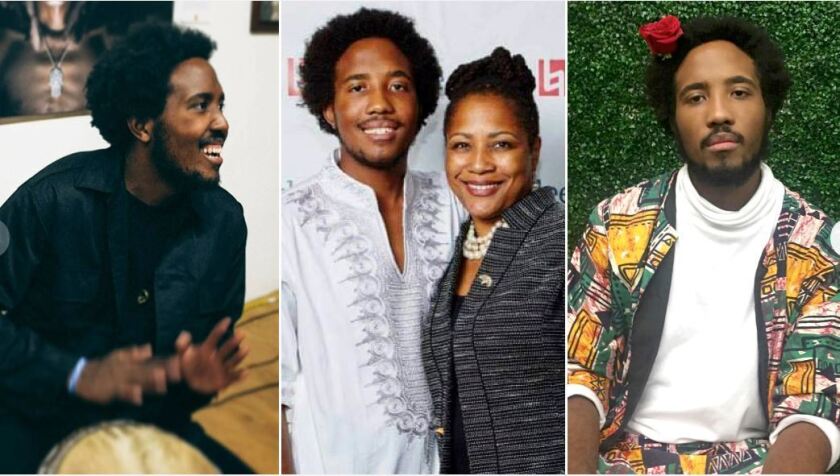 Small world: A man carrying more than $10,000 worth of Disneyland merchandise and drugs in his car was arrested last week on suspicion of several felony charges, including theft. Los Angeles Times
IMMIGRATION AND THE BORDER
By the border: Naturalists scour the border to draw attention to the habitat, not the migrant crisis. Los Angeles Times
POLITICS AND GOVERNMENT
Backing off: In his first week in office, Gov. Gavin Newsom sent a strong warning to cities and counties: He was coming for their road repair dollars if they didn't meet state goals for new housing. Two months later, Newsom is setting aside those plans for four years. Los Angeles Times
The fake flight narrative: "Are rich people fleeing California to escape astronomical state income taxes? That's the word. But it's fake news," George Skelton writes. Los Angeles Times
Plus: California has a giant surplus of ideas for new taxes. What's up with that? Cal Matters
New bill alert: An increase in violence against hospital workers has the Scripps Mercy Hospital backing a law that would increase the punishment for assaults against hospital workers. San Diego Union-Tribune
CRIME AND COURTS
Prison fight: Nine people were injured Monday evening after fights broke out among inmates at a federal prison in Victorville, officials said. Los Angeles Times
Clearing the books: Rap sheets haunt former inmates. California may change that. New York Times
Sunshine doesn't come easily: The fight to get public records from L.A. County's Sheriff. LAist
Where'd the goats go? An unusual crime wave is sweeping through Fresno County: More than 60 goats — valued at roughly $27,000 — have gone missing in the last two months. Los Angeles Times
THE ENVIRONMENT
In Sacramento: California wants to reform PG&E, but just how is uncertain. San Francisco Chronicle
Stolen succulents! "Hundreds of thousands of Dudleya farinosa have been stripped from the California coast and sold overseas in black market trade worth tens of millions of dollars." Press Democrat
CALIFORNIA CULTURE
Some affordable housing with your stadium: Oakland's Athletics need a home. They may get one — and provide 6,000 more. Los Angeles Times
Weekend trip: A guide to the San Diego sites that make it unlike any other. Los Angeles Times
NBA chronicles: The Golden State Warriors' bizarre adventure. The Ringer
Troubling signs: "Once, the cannabis industry was poised to become a multibillion-dollar industry in California. Now, it could be heading for what its advocates call an 'extinction event.' " Sacramento Bee
CALIFORNIA ALMANAC
Los Angeles area: Partly cloudy, 71, Tuesday. Sunny, 69, Wednesday. San Diego: Partly cloudy, 65, Tuesday. Partly cloudy, 63, Wednesday. San Francisco area: Cloudy, 58, Tuesday. Sunny, 60, Wednesday. San Jose: Cloudy, 60, Tuesday. Sunny, 63, Wednesday. Sacramento: Partly cloudy, 63, Tuesday. Cloudy, 62, Wednesday. More weather is here.
AND FINALLY
Today's California memory comes from Gregory Poteat:
"Having been born in San Bernardino in 1956 and moved to Palmdale in 1962, when the population was 16,000, I grew up in a quaint small town with all the magic of the Los Angeles area referred to as 'down below.' Once I got my driver's license in high school, I remember being able to make a high-speed run in my old '63 Plymouth station wagon to Disneyland, doing the 87 miles in about 70 minutes. We'd leave about 6 a.m., cruise the 14 Freeway and straight down I-5 to Harbor Boulevard, parking right at the entrance. We would line up behind the rope across Main Street, be the first ones to dash into the park and have no waiting for the first few rides, and run the park top to bottom until they shut the place down at midnight. Then I'd make the drive back up the hill to be in bed before 2. Amazing what youth, adrenaline and a smaller crowd can do for a visit to the Magic Kingdom! I still have some of the old ticket books, unused except for the E-tickets."
If you have a memory or story about the Golden State, share it with us. Send us an email to let us know what you love or fondly remember about our state. (Please keep your story to 100 words.)
Please let us know what we can do to make this newsletter more useful to you. Send comments, complaints and ideas to Benjamin Oreskes and Shelby Grad. Also follow them on Twitter @boreskes and @shelbygrad.
---