Editorial: Where did the DWP's $40 million go?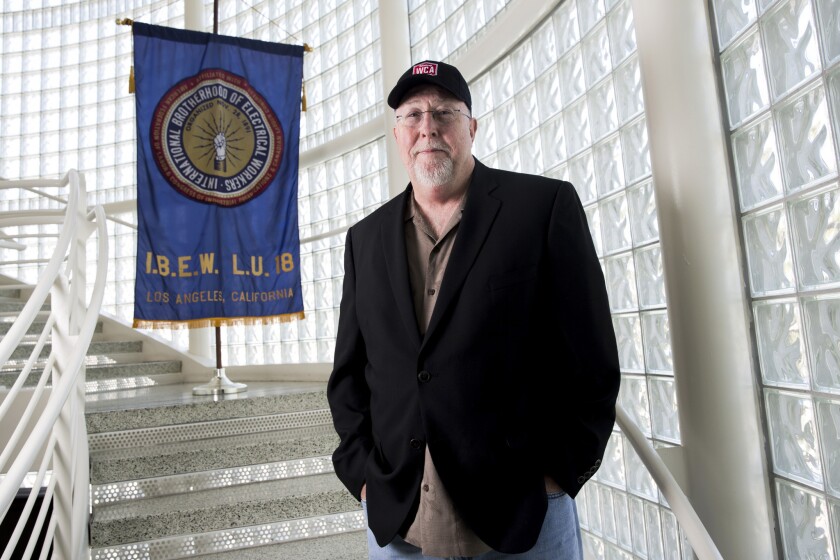 A Los Angeles County Superior Court judge this week repeated what Mayor Eric Garcetti, City Controller Ron Galperin, City Atty. Mike Feuer and others (including The Times' editorial board) have been saying for months: The public has a right to know how public money is spent.
At issue is $40 million from Department of Water and Power ratepayers that was given to two nonprofit trusts for the purpose of advising utility managers on safety and training issues. The trusts are co-run by managers of the DWP and leaders of the International Brotherhood of Electrical Workers Local 18, the union that represents most of the utility's workforce.
But despite the fact that the money comes from ratepayers, the nonprofits have operated with no accountability or transparency, and it is unclear what they have done with the $40 million.
When Galperin attempted to conduct an audit of the two trusts last year, IBEW Business Manager Brian D'Arcy refused to hand over their financial records and threatened to sue then-DWP General Manager Ron Nichols if he released the documents. Galperin then issued subpoenas to compel D'Arcy to meet with auditors and provide the records. D'Arcy went to court to block the subpoenas, arguing, among other things, that the trusts are private and that the controller has no authority to audit them.
On Tuesday, Judge James Chalfant rejected D'Arcy's request, upheld the subpoenas and made clear that the controller has the authority to determine whether ratepayer dollars are being spent legally.
This was the right decision. City law gives the controller the mandate to audit anyone who receives public money to spend on a specific public purpose. Ratepayers should have the confidence that there are checks in place to ensure that their money is spent appropriately.
It's time for D'Arcy and the IBEW to end this fight, release the documents and let Galperin finish his audit so that the DWP can focus on the important business of providing water and electricity to the city.
---
A cure for the common opinion
Get thought-provoking perspectives with our weekly newsletter.
You may occasionally receive promotional content from the Los Angeles Times.