Editorial: A sane ruling on California's crazy execution system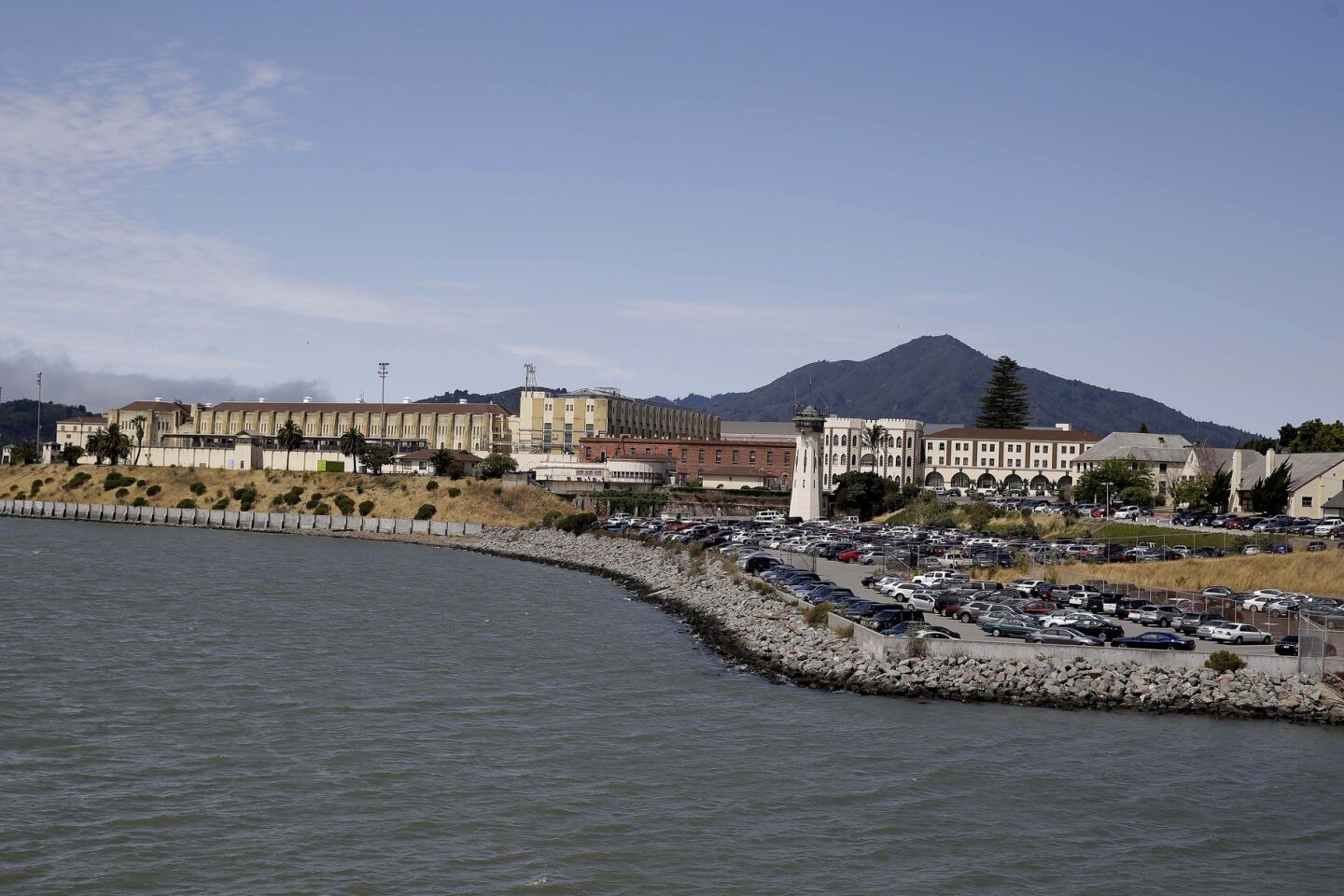 San Quentin State Prison, opened in 1852 on the shore of San Francisco Bay, is the state's oldest prison and home to California's only death row.
(Eric Risberg / Associated Press)
The lethal injection facility at San Quentin State Prison, newly built in 2010. A federal judge ruled Wednesday that California's death penalty violates the U.S. Constitution's ban on cruel and unusual punishment.
(Eric Risberg / Associated Press)
Members of the media get a look inside the new lethal injection chamber at San Quentin State Prison in 2010.
(Wally Skalij / Los Angeles Times)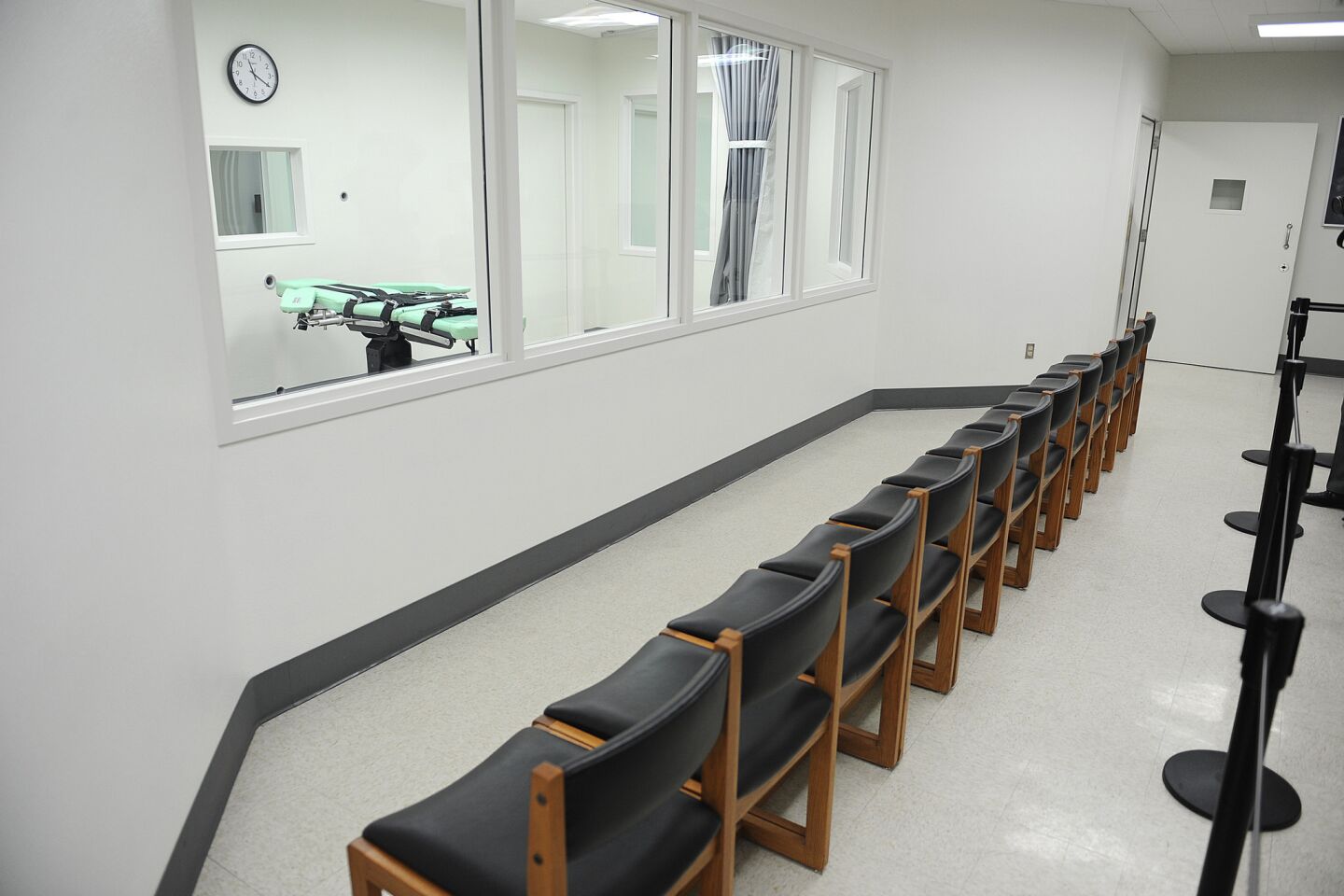 A view of the lethal injection chamber at San Quentin State Prison.
(Wally Skalij / Los Angeles Times)
Death row inmates in the crowded exercise yard of East Block Condemned Row 2 at San Quentin Prison in 2003.
(Eric Risberg / Associated Press )
The backlog of executions in California long ago exceeded absurd dimensions. Since 1978, judges and juries have imposed the death penalty on more than 900 people. Yet for a variety of reasons, including systemic delays caused by the state itself, only 13 of those condemned prisoners have been put to death.
Most of the rest have languished under what U.S. District Judge Cormac J. Carney described Wednesday as a de facto sentence of "life in prison, with the remote possibility of death." Saying that such extraordinary delays render the death penalty unpredictable, arbitrary and useless as retribution or deterrent, Carney ruled that the state's execution system violated the 8th Amendment's prohibition against cruel and unusual punishment.
The judge's decision came in an appeal by death row inmate Ernest Dwayne Jones, who was convicted in 1995 of raping and murdering his girlfriend's mother in Los Angeles. The crime was reprehensible, and Jones deserves no sympathy. But the Constitution guarantees the rights of all, even the evil among us.
This page has long argued for the abolition of the death penalty because it is barbaric, inconsistently applied and fallible in its implementation. Another judge has already found California's lethal injection process unconstitutional; the state Department of Corrections and Rehabilitation is crafting a new protocol.
The truth is that the constitutional issues surrounding executions have proved too thorny for political or legal resolution, and so the condemned sit for decades in limbo.
Some might see that as an argument to speed up the process. But the risk of executing the innocent is too high under a speedy system. This ruling, which undoubtedly faces its own protracted journey through the courts, firms up the case for doing away with the death penalty altogether.
Follow the Opinion section on Twitter @latimesopinion
Life is stressful. Our weekly mental wellness newsletter can help.
You may occasionally receive promotional content from the Los Angeles Times.