Editorial: Does fracking cause quakes? California needs to know.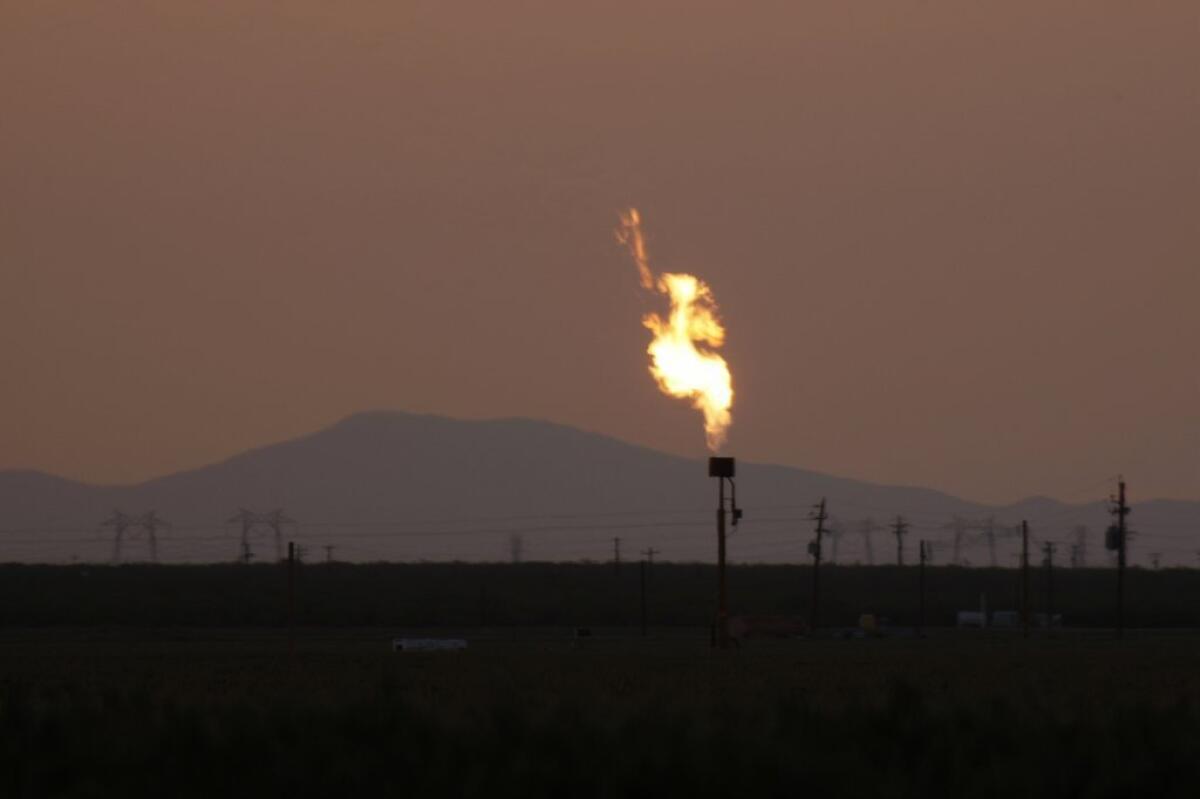 Many concerns have been raised about hydraulic fracturing — also known as fracking — but the one scientists know the least about is the potential for earthquakes.
Until recently, evidence linking earthquakes to fracking — the high-pressure injection of water and chemicals into rock to release the oil or gas locked within — has pointed to post-drilling operations as the culprit. In other words, the problem didn't seem to be the original fracking but the re-injection of wastewater into wells. That suggested that if a safer disposal method could be found for the wastewater, perhaps the risk could be avoided.
New events, though, indicate that the fracking process itself might also cause seismic instability. Ohio geologists reported last week that a small swarm of earthquakes in the state appeared to be linked to fracking wells; there were no re-injection wells near the area. Ohio had already announced rules to keep fracking operations a certain distance from earthquake faults and to require monitoring of even the lowest levels of seismic activity.
The earthquakes that are possibly connected to both fracking and re-injection have been small, to be sure. But large-scale fracking has not yet taken place in active earthquake territory. It's unknown what the effect would be in California, with its networks of active faults capable of large temblors. Maybe fracking would help by relieving seismic pressure through small earthquakes. Or perhaps it would be more damaging. Limited fracking has occurred for years in California, but almost all of it has been in a remote area of Kern County.
California should have better answers before it allows large-scale fracking in the Monterey Shale, a vast geological formation in the San Joaquin Valley that is believed to hold up to 15 billion barrels of oil. A law passed last year imposed various useful protections and requires the state to research fracking safety, but it does not ban new wells while the study is underway.
A bill that passed the state Senate's Natural Resources and Water Committee last week would take care of that hole in the state's fracking policy. SB 1132, by Sens. Holly J. Mitchell (D-Los Angeles) and Mark Leno (D-San Francisco), would impose a moratorium on fracking, and on a related process that injects acid into the ground to break up rock, until state research determines whether and how it can be done safely.
This is a reasonable step that properly protects California's environment and residents. The oil locked within the Monterey Shale isn't going away; it will still be valuable after the state has completed its study and determined the necessary precautions.
A cure for the common opinion
Get thought-provoking perspectives with our weekly newsletter.
You may occasionally receive promotional content from the Los Angeles Times.