Editorial: There's a better way to draw political lines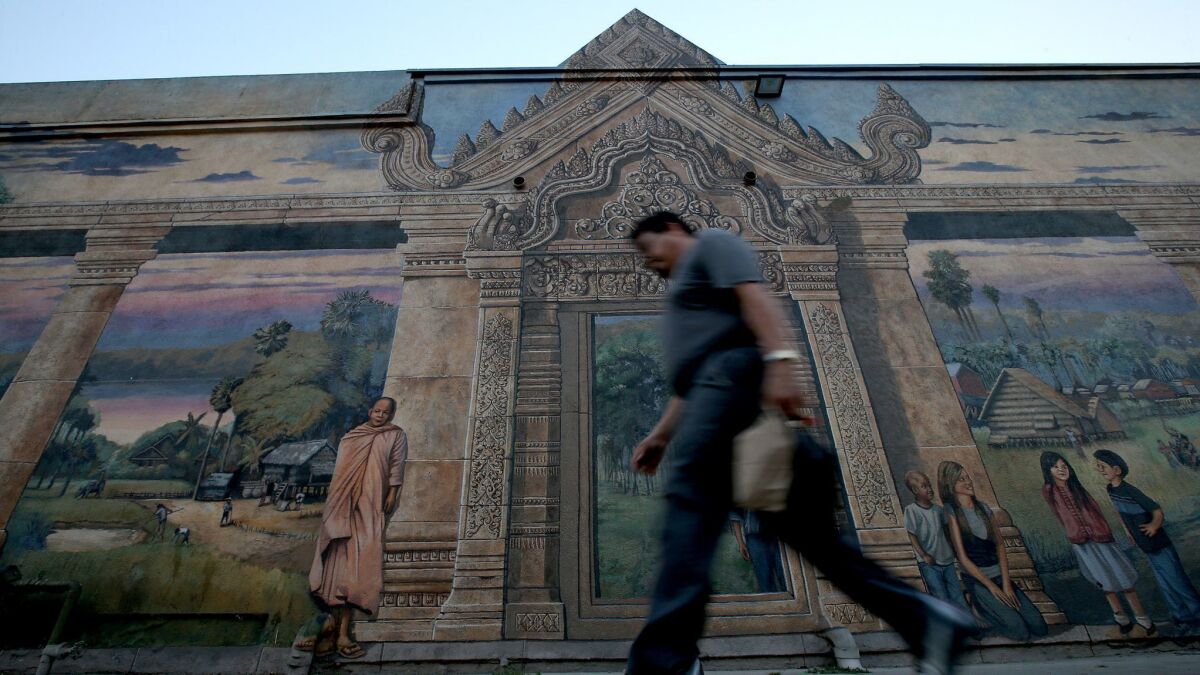 Long Beach is home to more Cambodian Americans than any other city in America — roughly 50,000 to 70,000, depending on who's counting. Yet, no member of this community has ever been elected to the Long Beach City Council.
That may be due in part to a reluctance among some people still traumatized by the violence of the Khmer Rouge regime to get involved in civic affairs, according to community activists. But it certainly does not help that the city's Cambodian community has been chopped up and apportioned out to four of the city's nine council districts.
Charter Amendment DDD on Long Beach's Nov. 6 ballot, which would create an independent citizens redistricting commission similar to the one that draws state legislative districts, may help to change that dynamic. At least, that's the hope of the members of the Cambodian community who proposed it. Part of a package of municipal government reform proposals that includes creating an ethics commission and changing City Council term limits, the measure would also establish a set of line-drawing criteria, including an admonition that "neighborhoods and communities sharing a common language, history, culture and identity should not be divided so as to dilute their voting power."
It's a worthy measure. Though independent redistricting commissions aren't magic bullets, their members have much different incentives when drawing district lines than do council members, who may be focused on their own reelections, or political appointees, who may be trying to advance their party's interests.
Enter the Fray: First takes on the news of the minute from L.A. Times Opinion »
Surprisingly, council members, who currently draw their own district lines, voted to put this measure on the ballot even though it means giving up control over the shape of their districts. Good for them. There are critics too, though their main concern — that the commission will not be independent enough — is somewhat absurd. Under Measure DDD, redistricting commissioners can't have held elective or appointed office, worked for an elected official or contributed more than $250 in one year to the campaign of an elected official within the last eight years. To keep the commission even more independent, the first nine commissioners will be picked at random from a pool of screened candidates, and those nine will appoint four additional members. It's about as independent as one could reasonably hope.
Of course, even the fairest, most sensible political lines are no cure-all for a lack of political engagement. But if an independent commission can level the playing field, or at least take self-interested politicians out of redistricting, that's reason enough to support this measure.
Follow the Opinion section on Twitter @latimesopinion and Facebook.
---
Life is stressful. Our weekly mental wellness newsletter can help.
You may occasionally receive promotional content from the Los Angeles Times.