Editorial: Is marijuana really as dangerous as heroin and LSD? Finally, a welcome legal review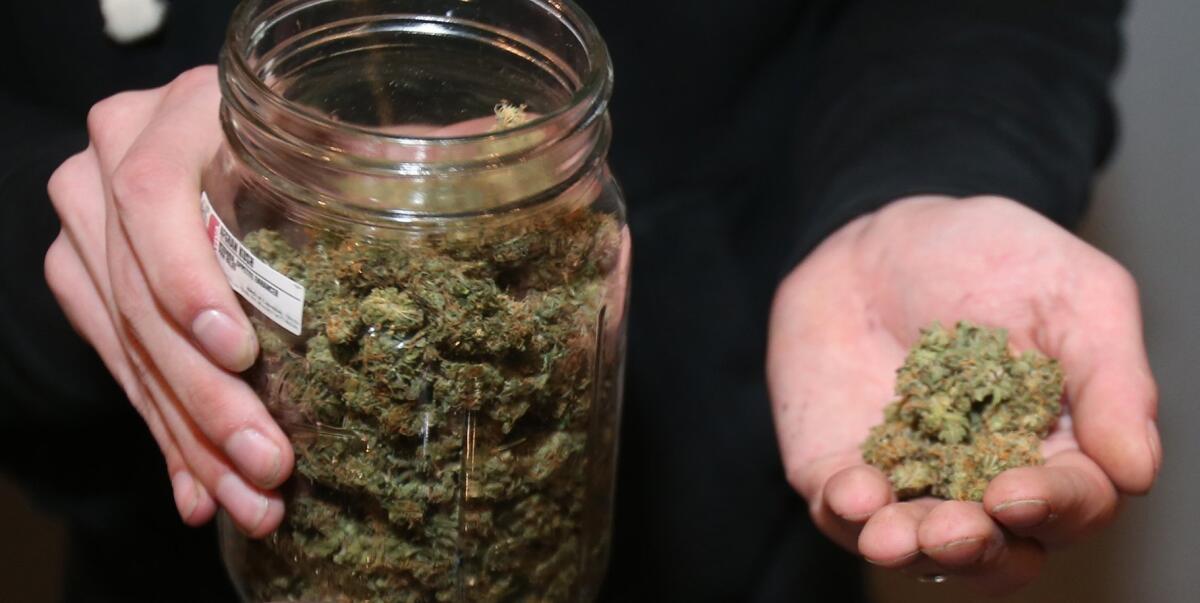 A federal judge has done what Congress and the Obama administration have failed to do — open a discussion on whether marijuana should continue to be listed as a Schedule 1 drug, a classification that is supposed to be used only for the most dangerous, addictive drugs, such as heroin and LSD.
As part of a criminal trial involving alleged marijuana growers in Northern California, U.S. District Judge Kimberly J. Mueller held a five-day hearing late last year to evaluate the current scientific research on marijuana use and to determine whether the Schedule 1 designation is unconstitutional, as the defendants contend. Final arguments are scheduled for next month.
This discussion is a welcome one. Whether the Drug Enforcement Administration's classification is constitutional or not, it shouldn't take a judge to point out that lumping marijuana in with heroin and deeming it to have no medicinal value at all is unreasonable and unnecessary.
Frankly, government policy on marijuana is a mess. Federal law says marijuana has no accepted medicinal value, yet 23 states have legalized it for medical use. It has been put on the list of drugs that carry the most severe penalties for drug crimes, but Congress and the Obama administration have also passed legislation that blocks funding for the enforcement of federal marijuana laws in states that allow medical marijuana. That law, passed in December, in effect ended the prohibition of medical marijuana in nearly half the states. Meanwhile, Colorado and Washington have been unofficially allowed by the federal government to legalize recreational pot.
Even as lawmakers relax enforcement, federal authorities, including the prosecutors in Mueller's courtroom, defend the Schedule 1 designation, saying there are not enough long-term studies of the medicinal value and health risks of marijuana use to justify reclassifying it. But the DEA has for decades made it nearly impossible for researchers to obtain the drug for study. The lack of research hasn't stopped many states from allowing the use of the drug for pain relief and other therapeutic purposes, but it has denied doctors and patients important information about the risks or benefits. The agency began increasing government production of marijuana for research only last year.
Legalization advocates hope Mueller will rule that federal marijuana policy is unconstitutional. Although her decision would apply only to the defendants in this case and could be appealed, a ruling against the existing policy could prompt other defendants to file similar motions. But the country's drug laws should not be decided in the courts. It's long past time for Washington to revisit the war on drugs, and officials can begin by reclassifying medical marijuana so it can be regulated more as a prescription drug.
Follow the Opinion section on Twitter @latimesopinion
A cure for the common opinion
Get thought-provoking perspectives with our weekly newsletter.
You may occasionally receive promotional content from the Los Angeles Times.