Editorial: Pérez's challenge a test of California's recount law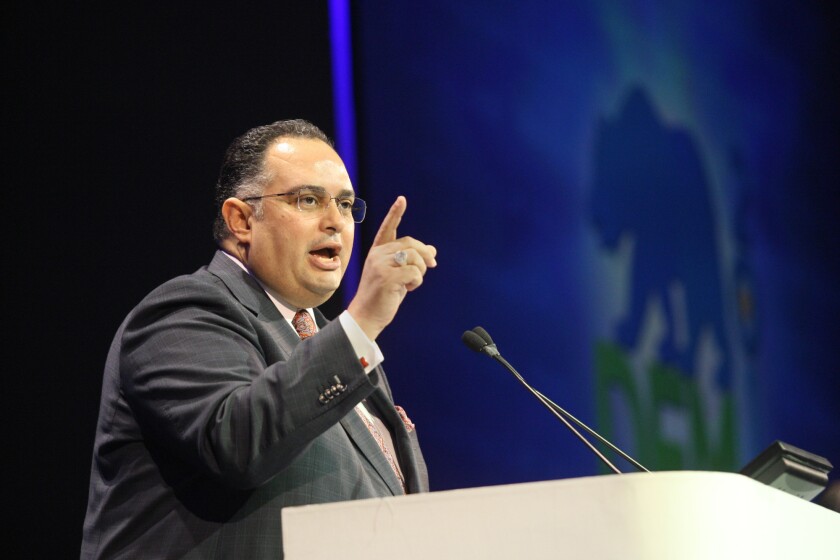 With just 481 votes keeping him from the November runoff for state controller, former Assembly Speaker John A. Pérez filed a request this week to begin machine and hand recounts of ballots in 15 counties, making this the largest recount request in California's modern history. Perez's petition for a recount is understandable, even necessary, given the close margin in the race — the deciding votes were 0.01% of the ballots cast. Fresno Mayor Ashley Swearengin, a Republican, finished first in the June 3 primary. Board of Equalization member Betty Yee, a Democrat like Pérez, came in second to advance to the general election.
State law allows any voter to request a recount in any county, as long as he or she pays for it. So Pérez is well within his rights to seek a new tally, including a review of votes not counted, such as unopened, rejected vote-by-mail ballots and provisional ballots. But Pérez's fair use of the recount law has highlighted some potential problems, primarily that it favors deep-pocketed candidates who are able to cherry-pick counties they want recounted.
The law introduces political calculations into the process by allowing a voter — usually a candidate or a ballot measure proponent — to choose which counties are included and the order of the recounts. The process can also be stopped at any time — say, if a candidate secures enough new votes to change the election outcome. If the purpose is to confirm the initial results and ensure that every valid vote was counted, why not recount every county? The voter is required to pay for the recount upfront, and it can get pricey; a complete hand recount in Los Angeles County could cost $1 million. A candidate with a large campaign war chest could afford to demand recounts in counties most likely to produce extra votes in his or her favor, while one with fewer reserves could not.
Some 18 states have adopted triggers for automatic, taxpayer-funded recounts in the rare instances when elections are decided on razor-thin margins, such as less than 0.1%. That could help reduce the potential for political meddling in voting results. In California, Secretary of State Debra Bowen has pushed for more sophisticated postelection audits that would start with a sampling of ballots and automatically escalate to a full recount if problems are discovered, which could increase public confidence in the final tally and dissuade candidates from seeking recounts.
Recounts are often highly political and emotional. Everyone remembers Bush vs. Gore in 2000 and the fight over how and which ballots to recount in Florida. That's why California leaders should look at this recount as a test case, and evaluate whether the law should be changed to ensure that the politics of an election don't undermine the integrity of the election results.
---
A cure for the common opinion
Get thought-provoking perspectives with our weekly newsletter.
You may occasionally receive promotional content from the Los Angeles Times.