Endorsement: The complete list of L.A. Times endorsements in the June 2018 California primary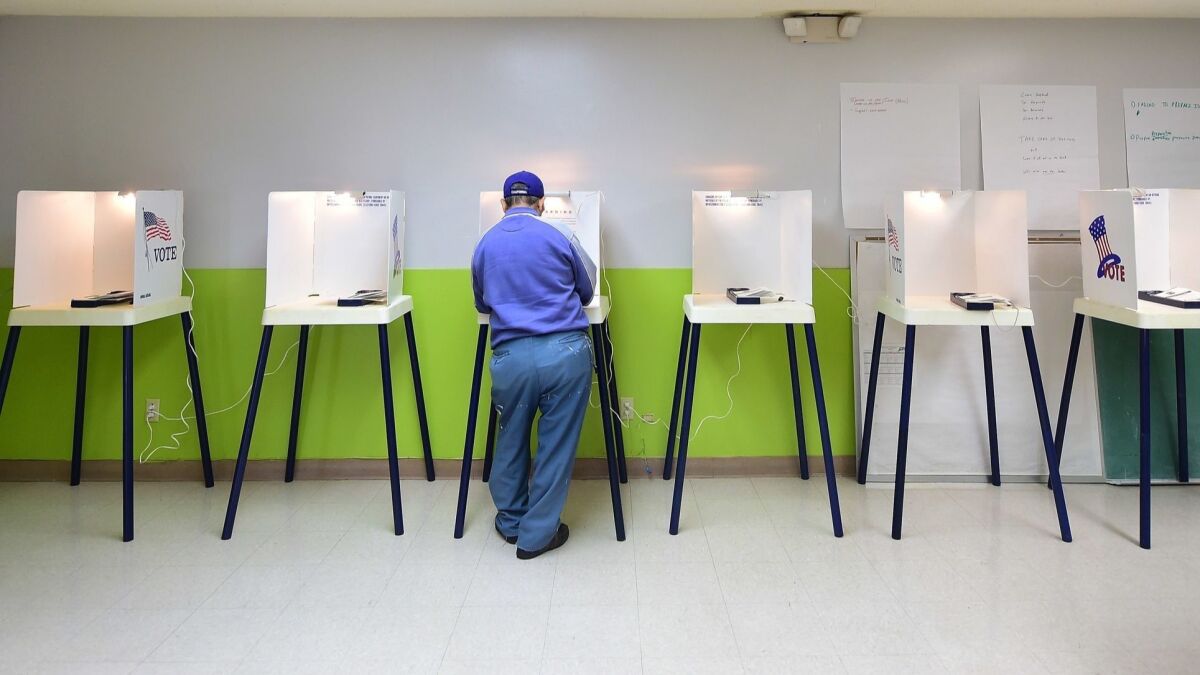 California voters are often tempted to see their June primaries as little more than spring training — a sort of try-out round for the main event on Nov. 6. Many wait the five months before poring over the candidates and the issues. That's a shame, because some decisions made now are likely to be final. Candidates for sheriff, superintendent of public instruction and some other offices just might get more than 50% of the primary vote and win outright without a runoff.
For governor, U.S. Senate and other partisan races, there will be no victor; the top two vote-getters (regardless of political party) will proceed to the ballot in November. The outcome of the June 5 vote will dictate whether any Republicans in this deep blue state will be in the final contests for state offices, the Senate and many House seats; meanwhile, in some GOP strongholds, the question is whether the top two candidates will include any Democrats.
In making its recommendations, the Times took on the elections for governor and U.S. Senate, the statewide ballot measure and the nonpartisan state and local races that could conceivably be over in June. Offices and candidate names in this summary link to the The Times' full endorsements.
Completed vote-by-mail ballots must be postmarked on or before June 5 and received by June 8. And of course voters can still go old-school, casting their ballots at the polling place on June 5. To find your polling place, go to https://www.lavote.net/locator.
Here are The Times' recommendations, with links to our full endorsements:
U.S. Senator: Dianne Feinstein
Governor: Antonio Villaraigosa
Superintendent of Public Instruction: Tony Thurmond
Los Angeles County Sheriff: Jim McDonnell
Los Angeles County Assessor: Jeffrey Prang
Los Angeles County Supervisor, District 1: Hilda Solis
Los Angeles County Supervisor, District 3: Sheila Kuehl
Superior Court Judge:
Office No. 4: Alfred A. Coletta
Office No. 16: Sydne Jane Michel
Office No. 60: Holly L. Hancock
Office No. 63: Malcolm H. Mackey
Office No. 67: Maria L. Armendariz
Office No. 71: David A. Berger
Office No. 113: Michael P. Ribons
Office No. 118: David D. Diamond
Office No. 126: Rene Caldwell Gilbertson
Office No. 146: Emily T. Spear
Follow the Opinion section on Twitter @latimesopinion and Facebook
---
Life is stressful. Our weekly mental wellness newsletter can help.
You may occasionally receive promotional content from the Los Angeles Times.