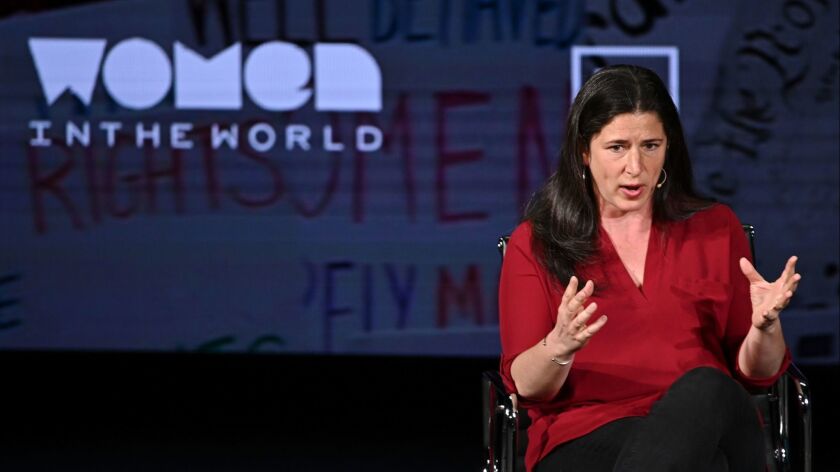 Atlantic magazine editor in chief Jeffrey Goldberg was quoted in an online magazine piece saying, "It's really, really hard to write a 10,000-word cover story. There are not a lot of journalists in America who can do it. The journalists in America who do it are almost exclusively white males."
I wish I could make this blog post response to him 10,000 words long, but, alas, I'm not a white man, so it would be really, really hard for me to do it. And anyway, I don't need 10,000 words to respond to him. I just need the following 45 words :
Do you read magazines other than your own? It's true that most of the Atlantic cover stories over the past year and a half were written by men. But there are plenty of magazines out there publishing great female journalists. You can do it too!
When Goldberg made his controversial comment, he was acknowledging his own magazine's shortcomings in this regard and talking about how to diversify the pool of writers and editors during a Q&A that the online NiemanLab conducted with him and his executive editor, Adrienne LaFrance.
Since then, he has tweeted an apology explaining that he was only trying to say that white males dominate cover story writing, because they have had all the opportunities.
So maybe he was not suggesting that all the big, muscular 10,000 word stories have to be written by big, muscular men. (Although, I know some pretty muscular, fit women who are writers.) And, of course, editors should be looking for promising journalists of various genders and ethnicities to nurture into longform writers. But Goldberg seems to have missed the fact that plenty of women are already writing long magazine pieces. To name a few:
Marie Brenner, Taffy Brodesser-Akner, Amanda Fortini, Jane Mayer, Susan Orlean, Maureen Orth, Evgenia Peretz, Rebecca Traister, Amy Wallace. Rachel Kaadzi Ghansah won a Pulitzer Prize for her GQ magazine piece on mass shooter and white supremacist Dylann Roof. (It was 9,000 words but close enough.) Vanessa Grigoriadis just wrote a fascinating piece for the New York Times magazine on Madonna (which is so good that it infuriated Madonna.) The list is long. Could it be longer? Of course.
So either Goldberg could only remember the white guys who wrote for his magazine — or he really doesn't read other magazines. Maybe we could get him subscriptions to some.
---