Op-Ed: The Democratic blue wave didn't inundate the Deep South, but that's no reason to boycott Mississippi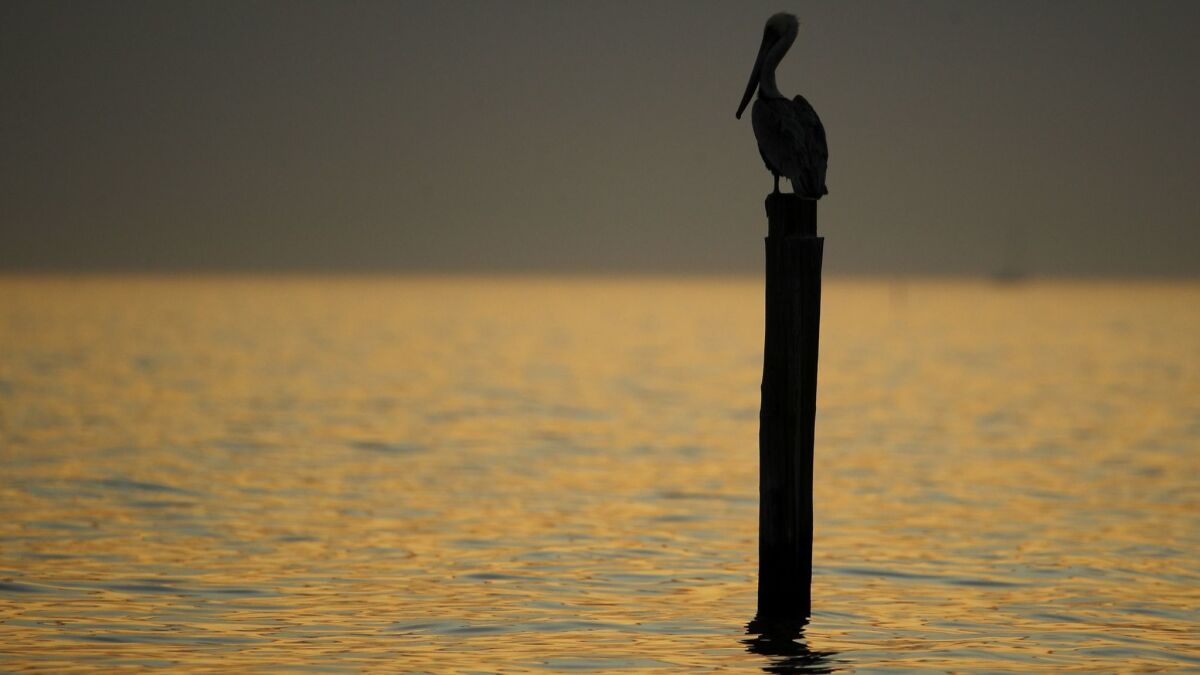 "Never been to Mississippi, and I see no reason to ever go," went the sentiment I saw repeatedly on social media after the U.S. Senate runoff in the state last week. For many, the victory of Republican Cindy Hyde-Smith over Democrat Mike Espy was incomprehensible at best, and an embrace of racism at its worst.
How could comments about "being in the front row" for a "public hanging" be considered a "casual expression"? How could Mississippi voters fail to see this as a vile racial insult?
When I started researching a Mississippi guidebook in January, friends urged me not to write it. They said "we" needed to boycott Mississippi because of the long list of civil rights issues there. But boycotting places isn't my way. How will we understand each other if we won't go places where people disagree with us? Travel opens minds and creates mutual understanding. It is one of the agents of change that we need in divisive times.
Go to Mississippi. Or Alabama or Idaho or wherever you've never been, and welcome strangers from these places when they visit your state.
The boycotts of North Carolina, after the state Legislature's "bathroom bill" targeted the LGBTQ community in 2016, hit the city of Charlotte hard. PayPal dropped plans for a major corporate expansion there, and the NBA pulled the All-Star game out of town. Yet Charlotte was one of the places that fought for the bill's repeal (which happened, albeit minimally). Now Hollywood is mulling a Georgia filmmaking boycott in the aftermath of that state's controversial gubernatorial election.
During my visits to Mississippi, I discovered how closely tourism, economics and politics are linked. Staff at the Margaret Walker Center at Jackson State University told me how hard it was to get the caliber of national civil rights speakers they wanted because some refused to come to Mississippi. I heard a story from a tourism organization that ran a contest with a free trip to Mississippi as a prize; an African American man in Chicago won, and his family urged him not to go, feeling it wasn't safe (he did and he was).
Some of what I encountered in Mississippi brought me to tears: a school with limited supplies and cities where poverty felt like the biggest employer. I pondered how best to write about Mammy's Cupboard, a pie shop that's a Natchez institution located inside an Aunt Jemima-shaped building, kerchief and all (the door is in her skirt). I listened to debates about Colonel Reb's status as a onetime mascot at the University of Mississippi. I looked at the bullet holes that remain in the walls of the Lyceum administration building on campus and stood in awe of the bravery of James Meredith, the first African American to enroll in the school in 1962 despite the riots that resulted in those bullets.
But Mississippi charmed me as well. There was a sunset that turned downtown Starkville into a canyon of pink. Leland, Jim Henson's boyhood home, was the perfect place to sing "The Rainbow Connection" aloud. I toured three of the best museums I've ever visited, hiked Emerald Mound, the second-largest Native American ceremonial mound in the nation, and got addicted to the best blueberry doughnut ever made — at a chicken shack in Tupelo.
I spent one night snowed in at a Jackson hotel, eating from a vending machine with a FedEx truck driver and a team of cheerleaders. I taught them how to melt ice with salt. They told me how to circumvent a shutdown on I-20.
I live in the South now, but I had expected to feel like an outsider as a Jew and a Northerner by birth. But the more I talked to people, and listened, the more often I felt as though I was among my people: lovers of Southern literature, gardeners, history buffs and fans of dessert.
Enter the Fray: First takes on the news of the minute from L.A. Times Opinion »
In Natchez, a city that is losing its last synagogue because of a shrinking population (both Jewish and in general), I was told about how crucial Jewish lenders were to the city when the boll weevil wiped out cotton crops a century ago. My heritage was revered there, not reviled. There is more diversity of belief, and a more welcoming attitude, than outsiders might expect.
Last month in Gulfport, I danced at the wedding of two women, after a ceremony officiated by a pastor wearing a clerical collar and a rainbow skirt, a man who cares for his flock: the LGBQT of the Gulf Coast. I saw rainbow signs in shops all over Mississippi.
Travel enlarges us. It humanizes those and that which we fear. And it works not just for those of us who make the journey, but those who stay home and meet travelers. So, go to Mississippi. Or Alabama or Idaho or wherever you've never been, and welcome strangers from these places when they visit your state. Share stories. Shut up and listen. And when you stop at Connie's Chicken Shack in Tupelo, tell 'em I sent you.
Nashville writer Margaret Littman's guide to the Natchez Trace Parkway and Mississippi Blues Trail, "Moon Nashville to New Orleans Road Trip," was published earlier this year.
Follow the Opinion section on Twitter @latimesopinion and Facebook.
---
Life is stressful. Our weekly mental wellness newsletter can help.
You may occasionally receive promotional content from the Los Angeles Times.