Opinion: A university for smart people behaves stupidly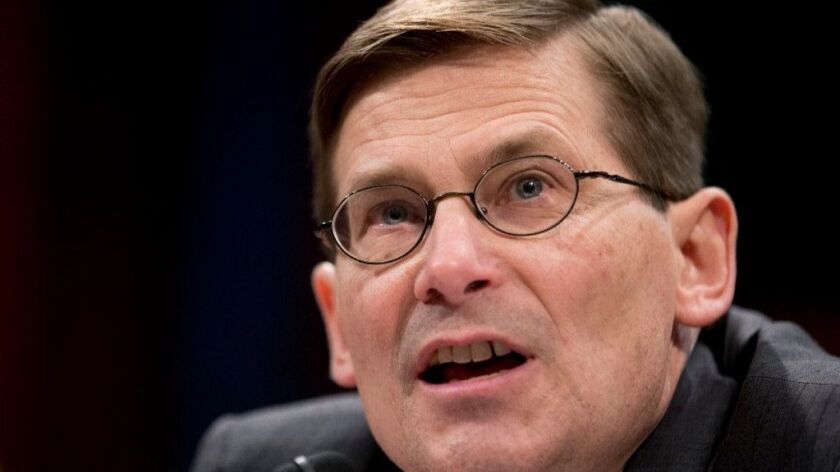 Harvard's decision to invite — and then disinvite — Chelsea Manning to be a visiting fellow at its Kennedy School's Institute of Politics isn't the worst PR disaster in the eminent university's history. It's not as embarrassing as the revelation that the Unabomber turned out to be a Harvard graduate.
Still, the university deserves the criticism it's getting both for the original decision and the way in which it was rolled back.
Even if you sympathize with Manning — and I wrote a piece defending President Obama's commutation of her sentence — it's puzzling that Harvard would choose her for a position that would be widely viewed as honorific.
First there is the matter of her having been convicted of espionage, an offense mitigated somewhat by the fact that some of the confidential information she turned over to WikiLeaks arguably amounted to whistle blowing (for example, the 2007 video of an Apache helicopter attack that killed 12 civilians in Baghdad).
Second, the idea that she is a penetrating thinker about national security topics is questionable, especially if you're familiar with her emoji-heavy posts on Twitter. (She's no Ed Snowden in that regard.)
Granted, you don't have to be a political philosopher to be invited to mix and mingle with students at the Kennedy School. There is a high celebrity quotient in the current crop of visiting fellows, which includes former Trump campaign official Corey Lewandowski, short-lived White House Press Secretary Sean Spicer and the "Morning Joe" team of Joe Scarborough and Mika Brzezinski.
Of course, none of the other fellows has been convicted of espionage and been on the receiving end of presidential clemency. (Where's Joe Arpaio?) So when it was announced that Manning had been chosen, there was a backlash.
Former acting CIA Director Michael J. Morell resigned as a senior fellow of the institute's Belfer Center for Science and International Affairs, complaining that the Manning fellowship "honors a convicted felon and leaker of classified information." Current CIA Director Mike Pompeo canceled his participation in a forum at Harvard, attributing his decision to Manning's "identity as a traitor to the United States of America and my loyalty to the officers of the CIA." (Manning actually wasn't convicted of treason.)
The Kennedy School developed second thoughts. Shortly after midnight Friday the school's dean, Douglas W. Elmendorf, issued a statement rescinding the offer of a fellowship, though he indicated that Manning was still welcome to visit Harvard to meet with students.
"I now think that designating Chelsea Manning as a visiting fellow was a mistake, for which I accept responsibility," Elmendorf said. But he added insult to injury by belittling the notion that being a fellow at Harvard was that big a deal. "In general across the school, we do not view the title of 'fellow' as conveying a special honor," he wrote. "Rather, it is a way to describe some people who spend more than a few hours at the school." (I guess that means janitors and cafeteria workers also are "fellows.")
Manning, not surprisingly, was displeased by the demotion. On Twitter she complained (I'm omitting the emojis): "this is what a military/police/intel state looks like; the @cia determines what is and is not taught at @harvard."
So Harvard now has compounded its initial misjudgment by allowing itself to be portrayed as a stooge of the Deep State, while diminishing the value of the fellowships it has awarded to other recipients. They must be enjoying this in New Haven.
Follow the Opinion section on Twitter @latimesopinion and Facebook
---
A cure for the common opinion
Get thought-provoking perspectives with our weekly newsletter.
You may occasionally receive promotional content from the Los Angeles Times.