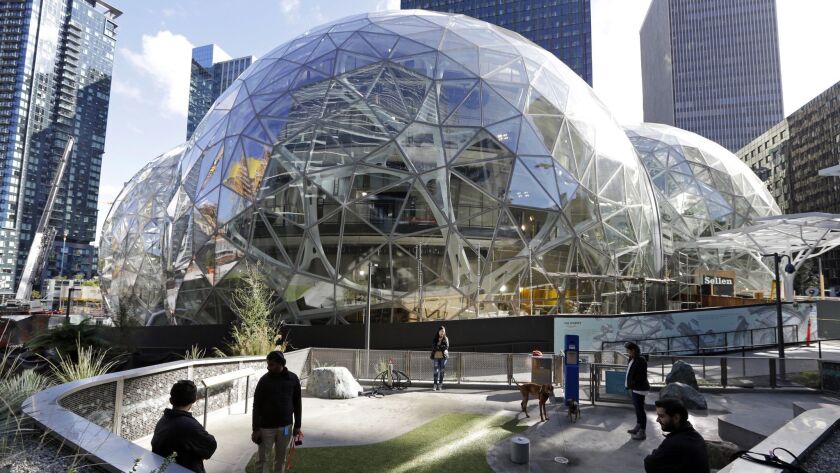 To the editor: Why is the city of Los Angeles trying to lure Amazon to build its second headquarters there when the company's location in the L.A. Basin would negatively impact the quality of life of most current residents? ("Amazon second headquarters: L.A. mayor is in 'aggressive pursuit of this opportunity,'" April 27)
These jobs are not going to be filled by unemployed homeless people; more likely, they will attract new people to the area. The article mentioned higher housing costs, but what about all of the other negative impacts of 50,000 new jobs?
These people will bring more traffic, more air pollution, more demand for water, more crowded recreational facilities, and more pressure on our remaining natural areas.
Ironically, the same paper that carried this story had an article about limiting incentives for zero-emission cars because the freeways are too crowded. Why would anyone think that cramming more people into the L.A. Basin is a good idea?
John La Grange, Solana Beach
..
To the editor: Let the mayor resolve our innumerable Garcettivilles, a.k.a. homeless encampments, before he woos poor, unsuspecting Amazon to our broken city.
Oh, and why would Amazon even consider placing another headquarters in L.A. when it already has one on the West Coast?
Toby Horn, Los Angeles
Follow the Opinion section on Twitter @latimesopinion and Facebook.
---