Opinion: United in disdain over the high cost of drugs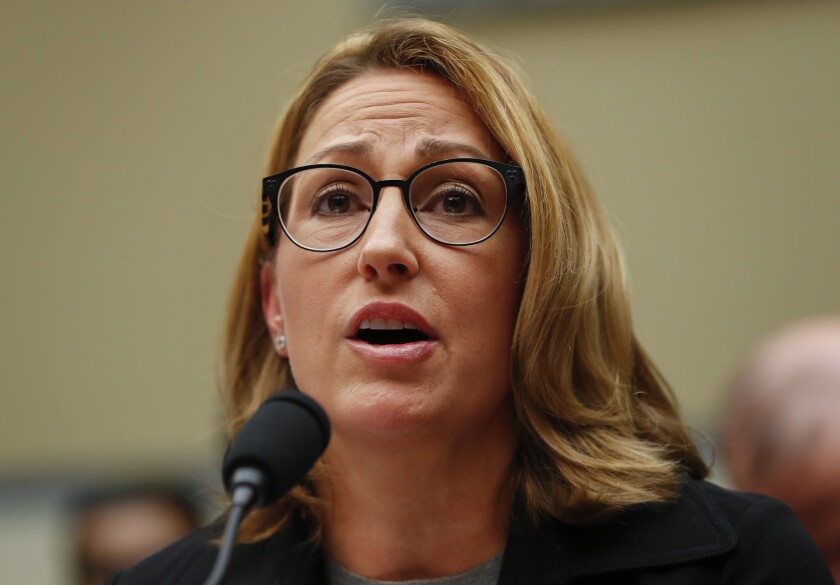 To the editor: Mylan Chief Executive Heather Bresch is quoted in your story saying the system of pricing in the pharmaceutical industry is "opaque and frustrating." For whom? And why?
( "CEO is blasted over EpiPen pricing," Business, Sept 22 tag and "Pricing drugs by value is recipe for profits," Column, Sept. 23)
I think the answer is because she and her fellow CEOs set it that way. That's the way they like it.
Mark Temple, Huntington Beach
::
To the editor: Recent days have featured articles in your paper in which members of both parties of Congress have expressed outrage over the behavior of corporations such as Wells Fargo and Mylan Pharmaceuticals.
Both Democrats and Republicans have excoriated the CEOs of said corporations for their greed, ineptitude, and all-around vile behavior. Why is it, then, that Republicans (as well as Donald Trump apparently) want to dismantle the Consumer Financial Protection Bureau, the agency that just put Wells Fargo's feet to the fire?
Flann Maguire, Encinitas
::
To the editor: Jacking up the price of the EpiPen is a morally bankrupt but sound business division. The members of Congress at this recent hearing were eager to express their outrage. Unfortunately, the job of the CEO of a pharmaceutical corporation is simply to maximize profits. The real villain here is the Congress and its failure to act to protect some of our most vulnerable citizens; children with life-threatening allergies.
I think Congress has the power, but not the willingness, to fix this problem by setting limits on the escalation of prices of life-saving medications.
Patrick Sutton MD, Pasadena
Follow the Opinion section on Twitter @latimesopinion and Facebook
---
A cure for the common opinion
Get thought-provoking perspectives with our weekly newsletter.
You may occasionally receive promotional content from the Los Angeles Times.