Readers React: Jamal Khashoggi's suspected killing puts Trump's heckling of journalists in the spotlight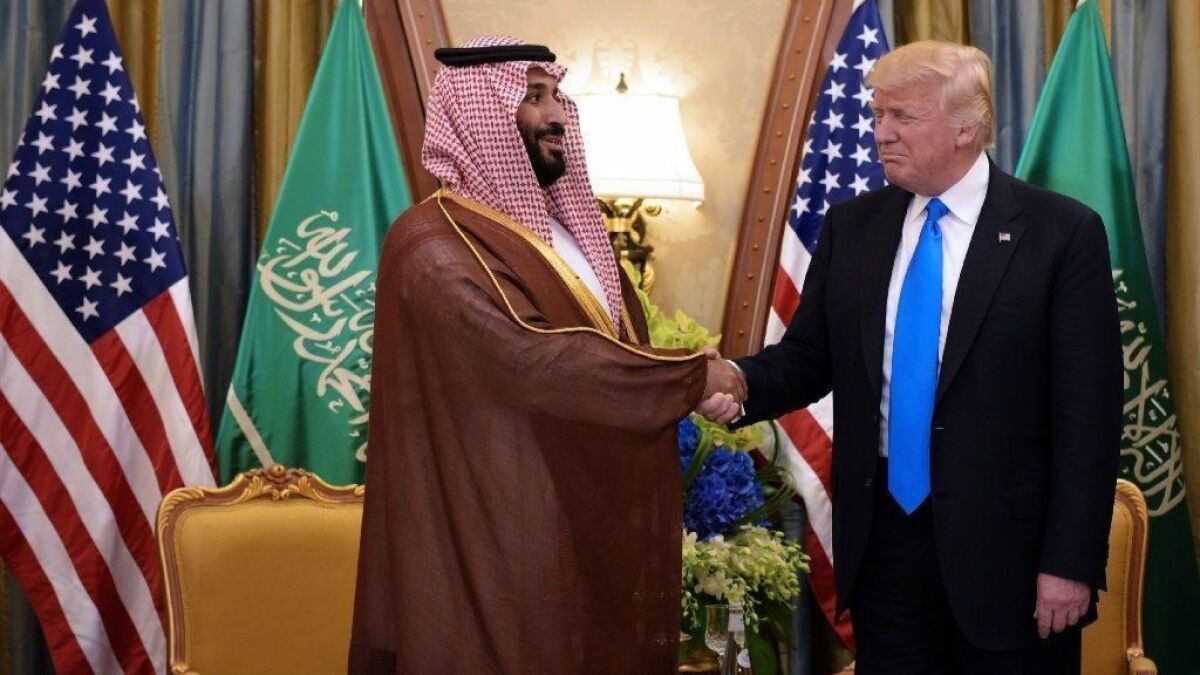 To the editor: It is terrible that the Saudi crown prince allegedly ordered the killing of journalist Jamal Khashoggi. But why is this story getting so much attention at the expense of the root cause of crimes against journalists?
In many countries with which the U.S. has good relations, the people in power have been attacking journalists. As for Saudi Arabia, the persecution of reporters is not shocking — it's just what absolute monarchs and dictators do.
What we should find shocking is that the United States has a president who calls journalists dishonest, disgusting and enemies of the people. It is only a matter of time before a lunatic acts upon the president's expressions of hatred and insecurity.
How much difference is there really between a Saudi monarch and President Trump? That is the story.
Michael Krubiner, Valley Village
..
To the editor: Trump responded to Khashoggi's suspected murder and dismemberment by saying, "Here we go again with, you know, you're guilty until proven innocent. I don't like that."
Instead of expressing outrage at the violent torture and death believed to have been suffered by Khashoggi, Trump has equivocated and emphasized the billions in weapons sales that he values and does not want to jeopardize.
Once again, he diminishes the moral leadership of the U.S. in the world and demonstrates that he gives human rights, morality and justice a lower priority than commerce and money.
Lenore Navarro Dowling, Los Angeles
..
To the editor: So, the Saudi government "paid $100 million to the U.S. to assist in the rebuilding of war-ravaged Syria."
Perhaps I am naive, but I have to ask: Why are we responsible for the rebuilding of a country destroyed by a dismal dictator masquerading as its patriotic leader? Is this how dictatorships function — an aspiring dictator (Trump) using the money of a monarchical dictator (Saudi Crown Prince Mohammed bin Salman) to salvage the country of a monstrous dictator (Syrian leader Bashar Assad)?
Ed Cooper, Carlsbad
..
To the editor: An accused killer declares his innocence. The district attorney says, "OK, sorry to bother you."
Phillip Gold, Westlake Village
Follow the Opinion section on Twitter @latimesopinion and Facebook
---
Life is stressful. Our weekly mental wellness newsletter can help.
You may occasionally receive promotional content from the Los Angeles Times.